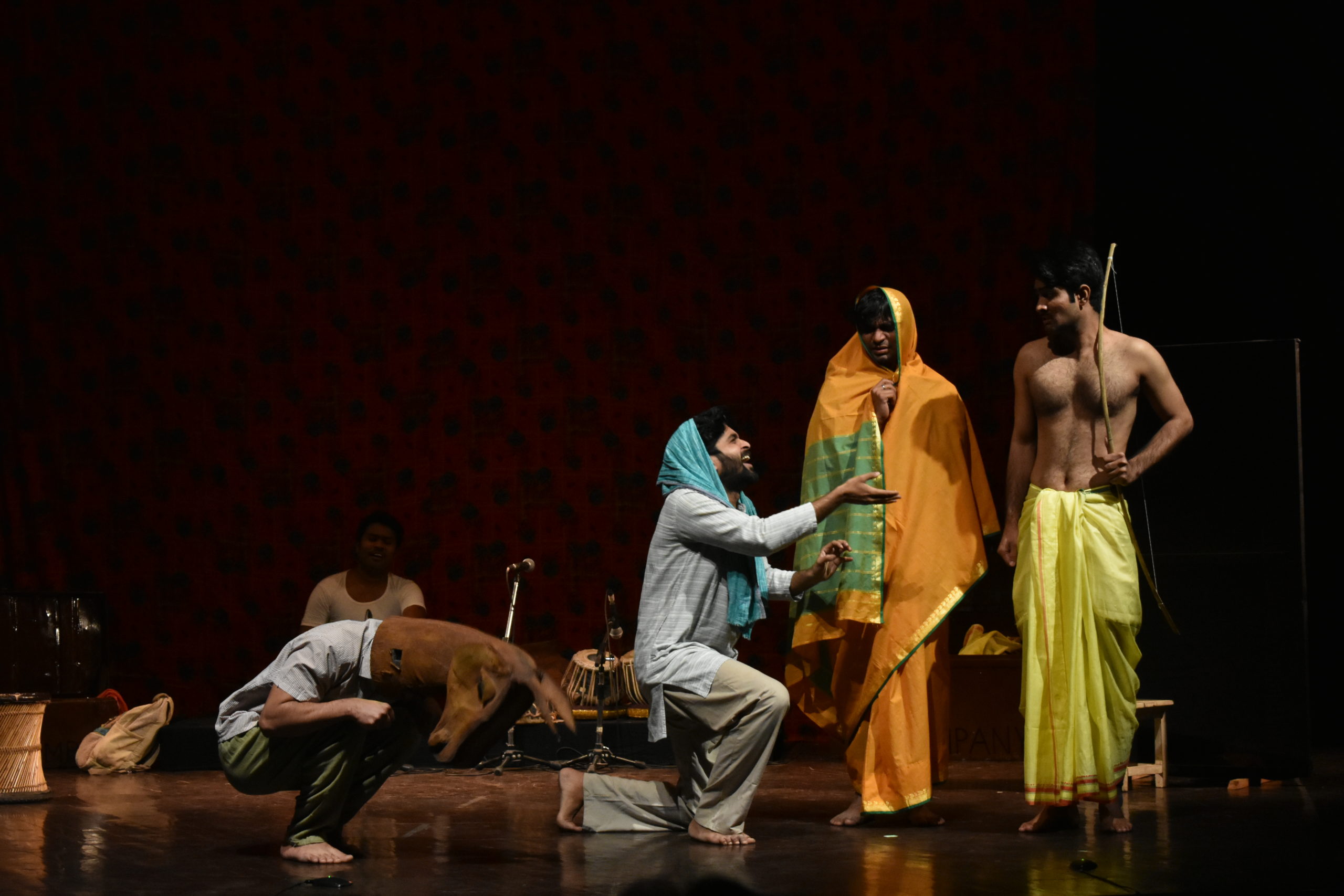 Press Release
On the fourth day of the ongoing 'Hasya Natya Samaroh', play 'Baanswada Company' directed by Devendra Raj Ankur and written by Jainendra Kumar and Santosh Chaubey was staged. Based on the concept of 'plays within a play', the unique 'Comedy of Errors' of the actors kept the audience laughing on Baanswada Company's ill-starred attempts to stage Shakespeare's immortal tales. 'Baanswada' portrayed the intricacies of a theatre group without any bias. The audience was shown the various mental, economic, social and political complications of an actor.
Set in Rajasthan, the play revolves around a director, Bhalchand, who dreams of 'Baanswada' becoming India's top theatre company. He also wishes to fulfil his father, Khayali Ram's dream of staging a Shakespearean play. However, the company fails to stage any show to perfection as the actors are not trained, there are no female actors and there are only part-time actors in the company. Ghanshyam is an artiste in the drama company who was once an iconic actor but is now frustrated. As Indrajeet, a hardworking and promising young actor enters the company, Bhalchand becomes confident of reviving his dream and Ghanshyam too resets his path and becomes confident of his abilities.
The cast of the play included – Amrit Arora (Ghanshyam), Nikhil Modi (Bhalchand), Mridun Taksh (Uttam ji), Prachi Surana (mother of Ghanshyam), Elakshi Gupta (Karishma). Other actors included Jaswinder Singh, Anuj Khurana, Mohan Sagar, Akash Bhanushali, Varun Panwar and Prakash Paridha. The music in the play was by Mridun Taksh while the lyrics were by Rajendra Prasad Bhatt, Manju Yadav and Nikhil Modi. The lights were by Rishabh Sharma and backstage arrangements were by Ankur.
Sunday, 29 December, 'Pajeb Aur Gareeb Nawaz' by Devendra Raj Ankur
'Hasya Natya Samaroh' will conclude tomorrow (29 December), 'Pajeb Aur Gareeb Nawaz' directed by Devendra Raj Ankur will be staged. The play, 'Pajeb' showcases the hilarious events that unfolds after aunt bring a pair of anklets home and one of them get lost. All the family members get involved in searching for the lost anklet. The play 'Gareeb Nawaz' follows the story of 'Vishwamohan' to return to India and opens a BPO. He gains immense success for constructing a beautiful and modern office. But then someone opens 'Gareeb Nawaz Chicken Shop' next to his beautiful office.