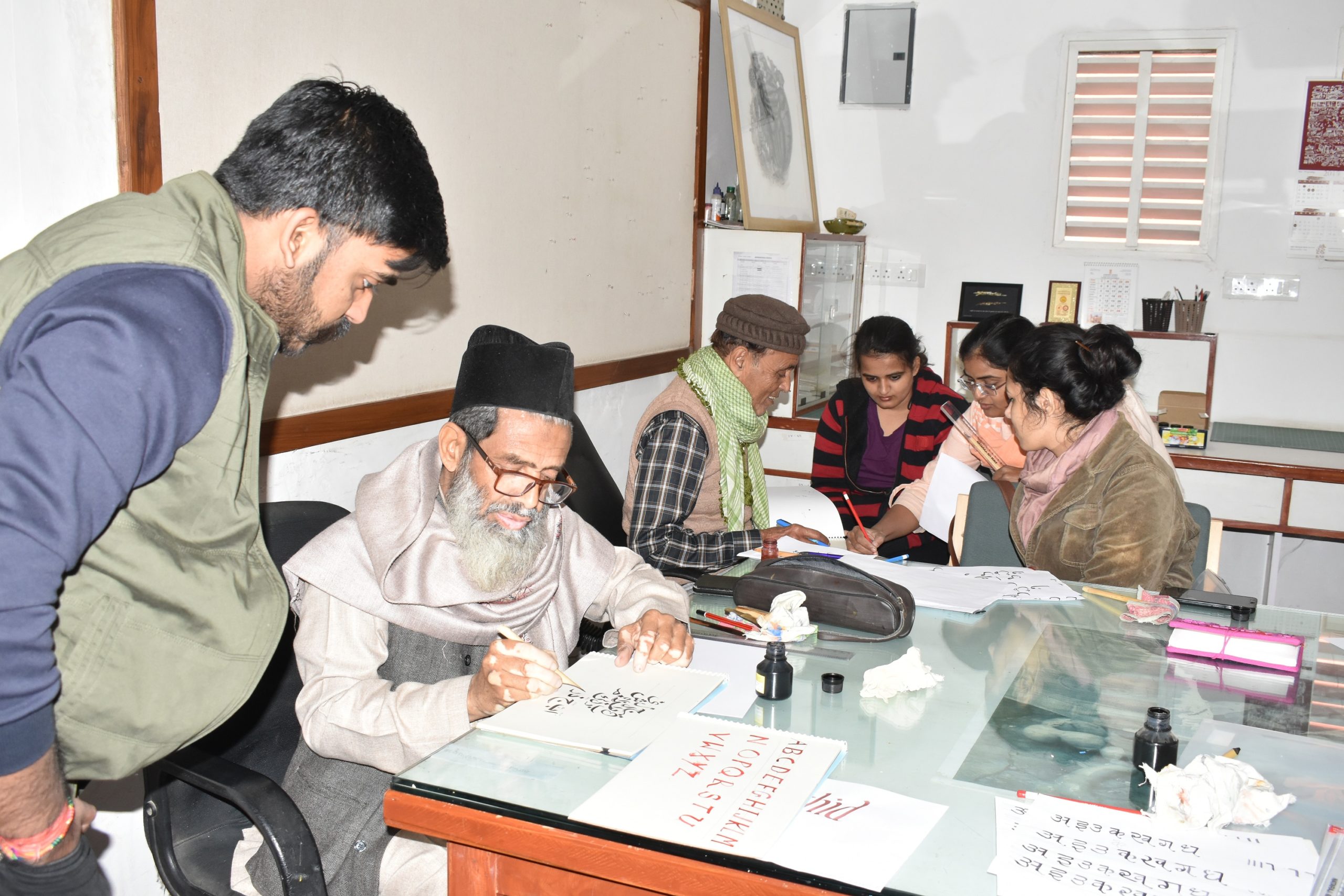 Press Release
As many as 20 participants are learning calligraphy in Urdu, Hindi as well as English at the ongoing 5 day Calligraphy Workshop at Jawahar Kala Kendra (JKK). The workshop, which began on Thursday, is witnessing participation from students as well as working professionals aged between 16 years to 50 years. Most of the participants are trying their hand at calligraphy for the first time at this workshop. The resource persons of the workshop are Riyaz Ul Hassan and Khurshid Alam from Rajasthan Arabic and Persian Research Institute, Tonk.
The resource persons shared that over the course of the 5 days of the workshop, the participants will be taught to write alphabets, numbers, names, etc. Participants are being taught how to write using a brush, a pen as well as boru (bamboo calligraphy pens). At the end of the 5 day workshop on 30 December, the work of the participants will also be displayed at the Graphic Studio of JKK.
It is worth noting that JKK is committed to the preservation of various art forms and the objective behind organizing these workshops is sharing of skill and knowledge of these art forms from its masters to the next generation.