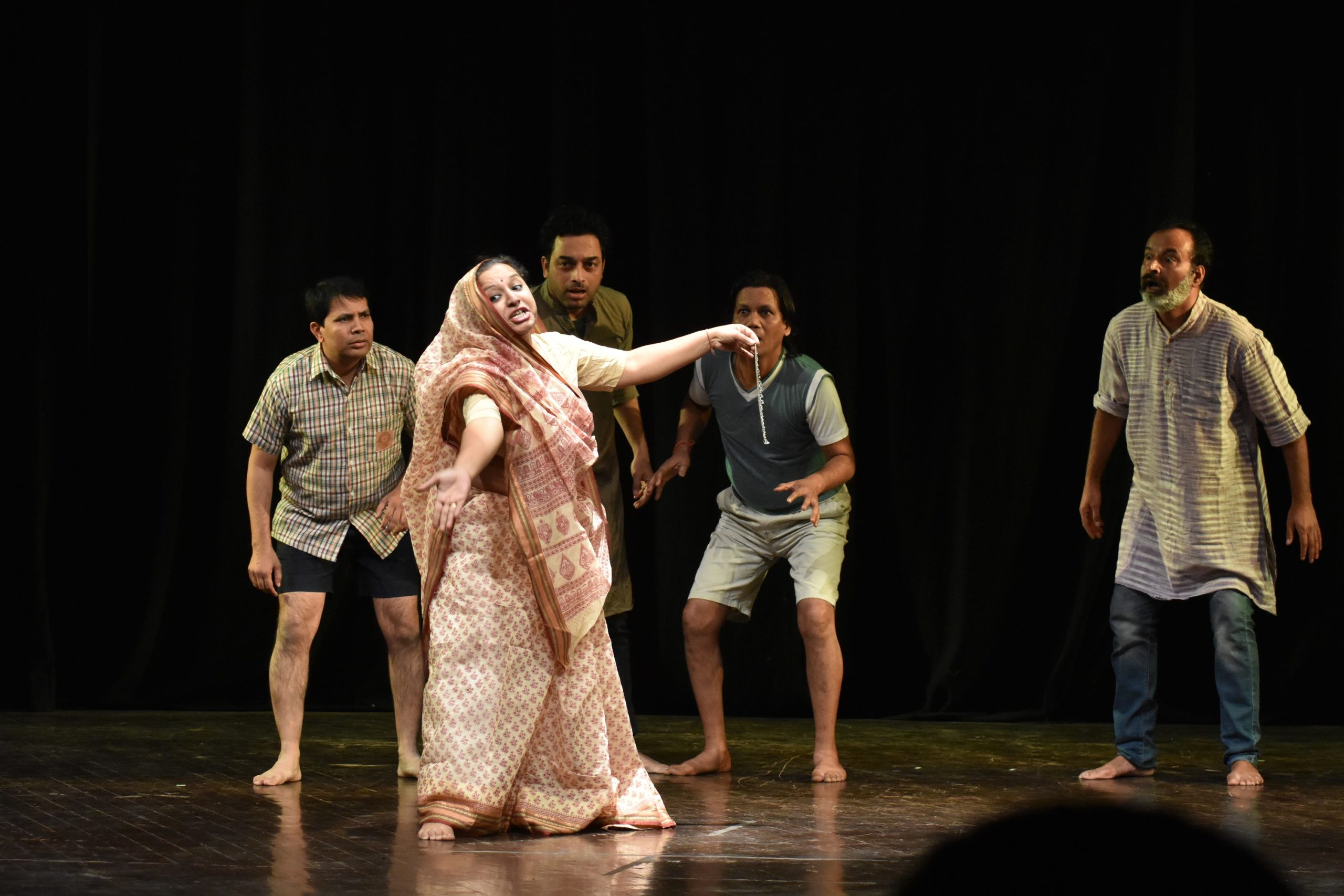 Press Release
The ongoing five-day 'Hasya Natya Samaroh' concluded at the Jawahar Kala Kendra (JKK). The comedy drama was directed by Devendra Raj Ankur and based on the joint presentation of the stories 'Pajeb' written by Jainendra Kumar and 'Gareeb Nawaz' written by Santosh Chaubey. During the play, the director's set and costumes took emphasis over props to display the dramatic elements contained in the story.
'Pajeb'
The play, 'Pajeb' showcases the hilarious events that unfold after Aunt brings a pair of anklets home and one of them get lost. All the family members get involved in searching for the lost anklet.
'Gareeb Nawaz'
In the story 'Gareeb Nawaz', Vishwamohan returned from America to start up a BPO in India. He creates a beautiful and lavish office for the company. A few days later, a man named Riyaz opens a kiosk named 'Gareeb Nawaz Chicken Shop' in the neighbourhood of this magnificent office. All the while the vegetarian Vishwamohan is trying to remove this shop that 'Narayan Restaurant' is also built next to it. When Vishwamohan talks of removing both shops, politics unravels in the city. The police, administration, judiciary and society from around the world start attacking him. When he complains to the police, the owner of Gareeb Nawaz Chicken Shop files a report of looting in court against Vishwamohan. The court accuses Vishwamohan of spreading a possible riot in the city. Vishwamohan is defeated and removes himself from society.
The actors who acted in the play included –Amitabh Srivastava, Suman Vaidya, Amit Saxena, Prakash Jha, Durgesh Kumar, Sanjay Singh, Durga Sharma, Nidhi Mishra, Gauri Deval and Tripti Johri. The music was by Rajesh Singh and lighting was done by Raghav Prakash Mishra.