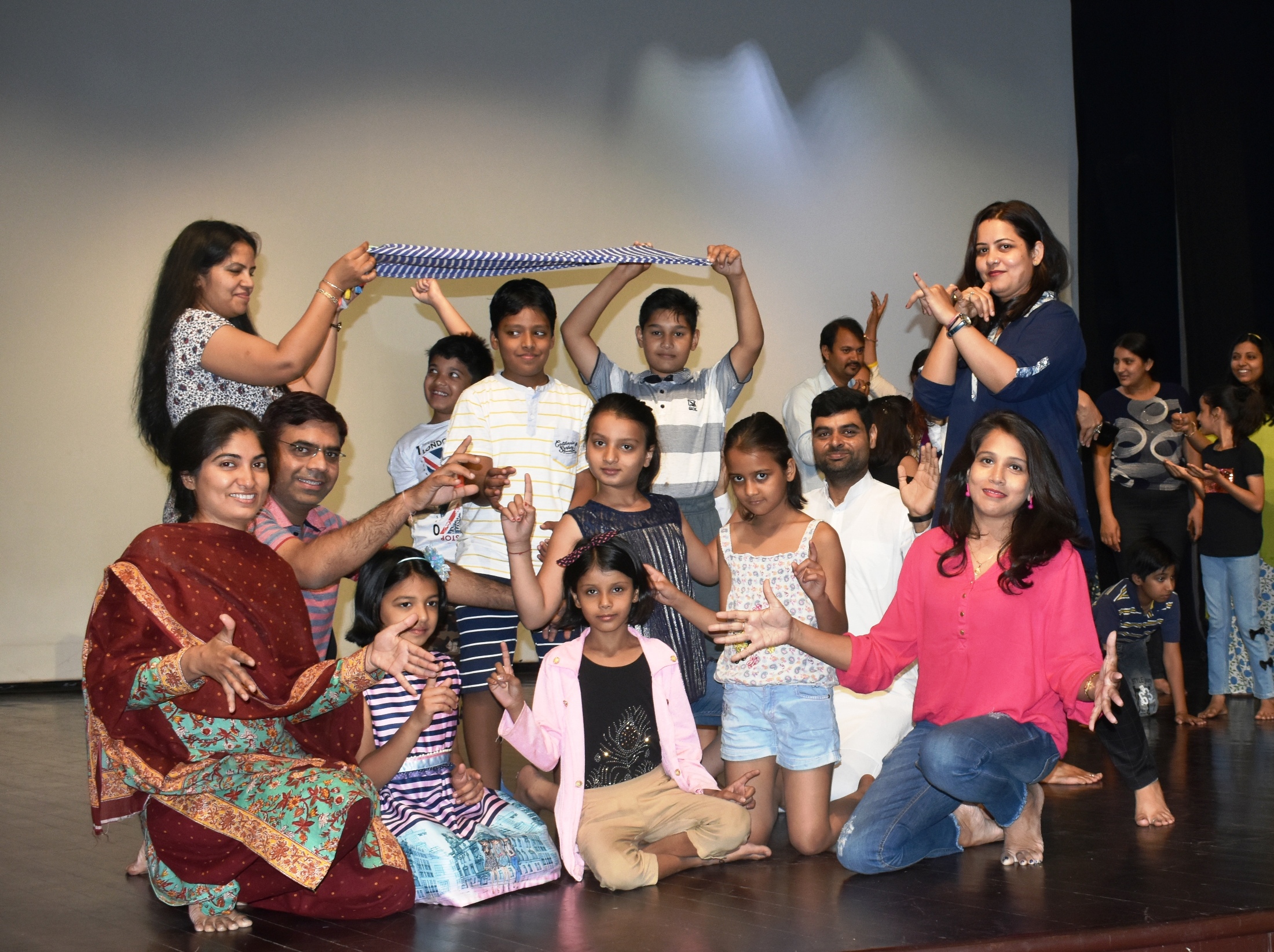 Press Release 
As a part of the ongoing Theatre Workshop at the Junior Summer Programme of Jawahar Kala Kendra (JKK), a one-of-its-kind activity 'Masti Ki Pathshala' was held on Sunday. The parents of the 250 children, who are a part of the workshop, were invited to JKK today for a special session. The activity took place in three different batches in which the parents were divided into 6 groups.
The session began from the open air theatre (Madhyavarti) of JKK where all children gathered with their parents. The parents were blindfolded and the children were asked to lead them to the respective venues. Later there were parent and child bonding sessions in which they played games together and also created some scene designs. The session concluded with a meditation session for the parents.
The objective of the initiative was to give the parents a break from their daily house and work chores as well as bond with their children. One of the parents shared that through this initiative parents got a first-hand experience of how their children are being taught theatre and this will motivate them to take keen interest in enrolling the kids for more such activities.