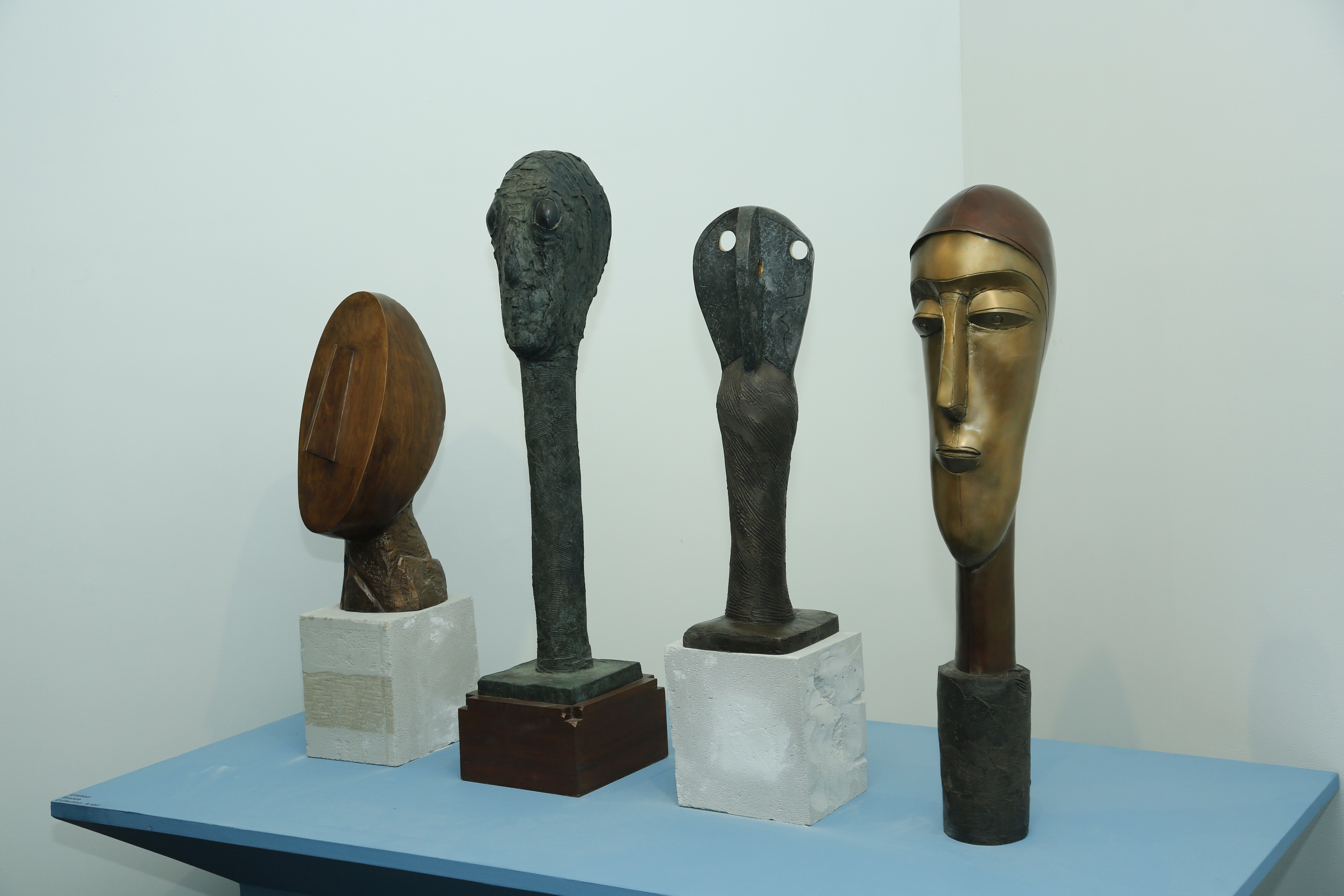 Press Release
To mark the closing of the Himmat Shah Exhibition – 'The Euphoria of Being Himmat Shah— A continuing journey across six decades', Jawahar Kala Kendra (JKK) will be organising a panel discussion seminar. The seminar will be held on 22 December from 5 PM to 7 PM at Rangayan of JKK. Director and Chief Curator of the Kiran Nadar Museum of Art (KNMA), Ms. Roobina Karode; Critic, Editor and Curator, Ms. Gayatri Sinha;  Artist, Mr. Himmat Shah and Artist, Mr. Rajendra Tiku will be some of the panellists on the occasion.
It is to be recalled that the Himmat Shah exhibition is a celebration of the artist's solitary pursuit and inspiring nomadic life lived under an open sky that transformed into a recurrent poetic metaphor of the vastness and infinity of space in his work. It celebrates Mr. Shah's prolific and rich oeuvre that has never been seen together in its entirety. A key highlight of the exhibition includes his drawings and sculptures inspired by the landscapes of Rajasthan.
Roobina Karode of (KNMA) has taught Western and Indian Art History for over 15 years at various universities and institutions. An educator, art critic and curator, she envisions immense possibility for evolving a distinct model for KNMA.
Gayatri Sinha works in the domains of gender, lens-based art, and cultural politics. She has also written monographs on the artists Krishen Khanna and Himmat Shah. As a curator she has worked within museums and institutions in India and abroad.
Mr. Rajendra Kumar Tiku works with wood and stone, some of it bearing associations with architectural elements. His work is metaphoric using coloured threads and inscribing graffiti on wood or stone.
Mr. Himmat Shah's best work remains the heads in terracotta and bronze. Shah continues to extend his search for his own medium and craft, pushing boundaries in sculpture as well as drawing, out of his studio in Jaipur, established in the year 2000.