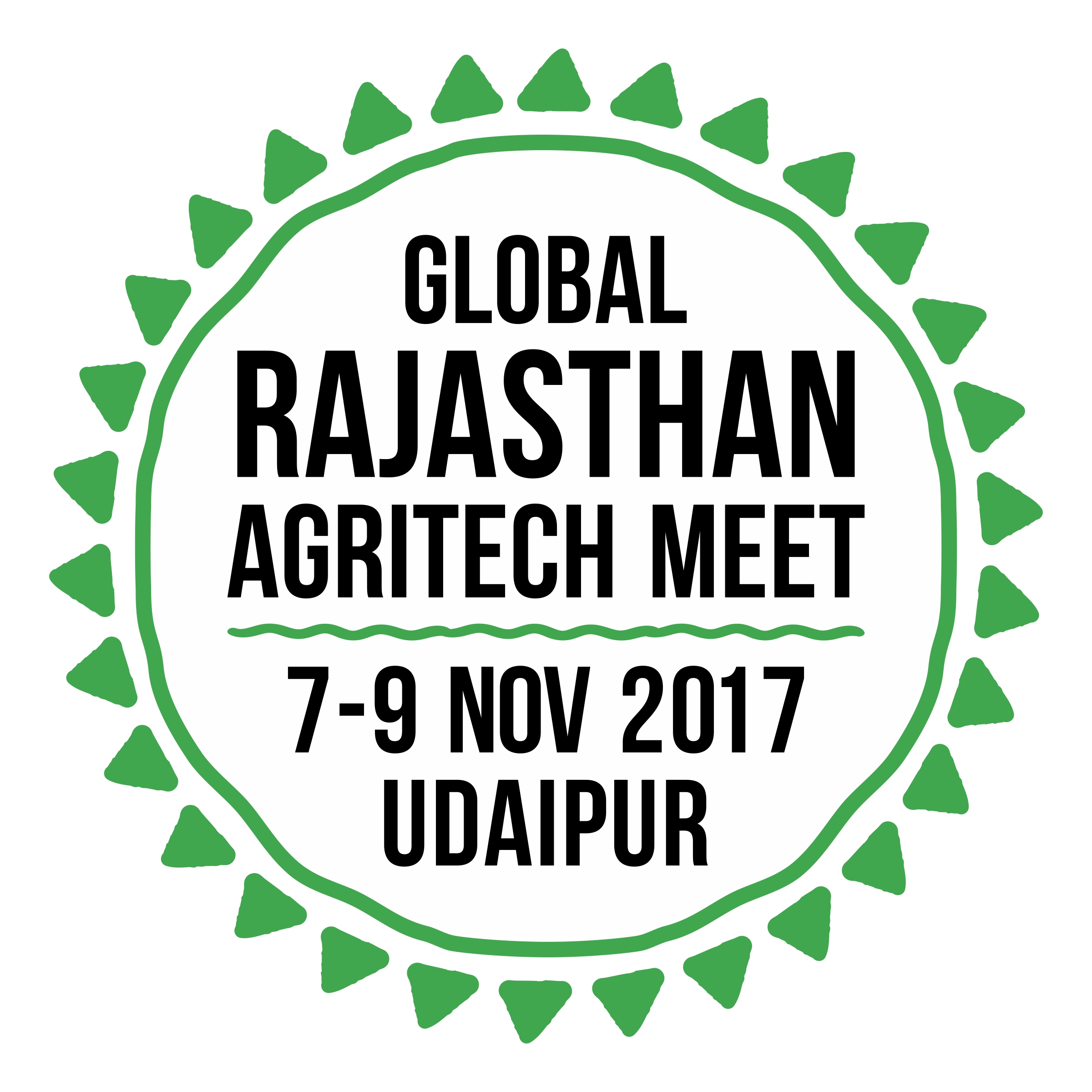 Press Release
The Udaipur Division has huge opportunities in the novel concept of transforming farms into vacation ventures. The blend of tourism and agriculture will not only support the farmers with additional income and provide an avenue for sustainable growth, but will also help them convert themselves into entrepreneurs. The potential of Agri-Tourism will be highlighted at the Global Rajasthan Agritech Meet (GRAM) scheduled to be held from 7 to 9 November in Udaipur. This was informed by the Principal Secretary, Agriculture, Government of Rajasthan, Ms. Neelkamal Darbari .
The 'GRAM' Udaipur will be jointly organised by the Government of Rajasthan and Federation of Indian Chambers of Commerce and Industries (FICCI).
Principal Secretary, Agriculture further said that this fast-growing concept in the tourism sector holds immense potential due to its cost-effective nature in today's environmentally conscious society. Many tourists want to experience the everyday life of a farmer or a villager and agri-tourism provides a platform to such tourists. Agri-tourism will reduce workload for the farmers as the tourists can also be involved in daily farm activities like fruit plucking, berry crushing, tree planting, crop harvesting, cow milking, among others.
The Udaipur division provides a variety of opportunities for the promotion of agri-tourism.  Tourists can be taken on a visit to view the farms, irrigated via canals and its adjacent forest area. Activities could also be organized at these farms for tourists to get hands-on experience in farming. Guided tours of lakes, dams and canals like, major and medium capacity reservoirs such as Jaisamand, Mahi, Jakham, Som, Kamla, Ambacan also be organised.
Owing to the presence of numerous lakes and water bodies in the division, many species of the migratory birds travel to the region every year. A national bird park can serve as an excellent recreation for the tourist. Sightseeing tours of heritage sites in each district of division can give the tourists the historical, cultural and sculpture, sacrifice and spiritual importance of the sites.
In order to fully tap the potential for agri-tourism in the division there is scope for investments in the infrastructural development for facilitating the urban travelers who come for a rural experience. Other than this, it is important to ensure setting up of proper infrastructure to ensure land connectivity as better connectivity attracts tourism to even the remotest locations.