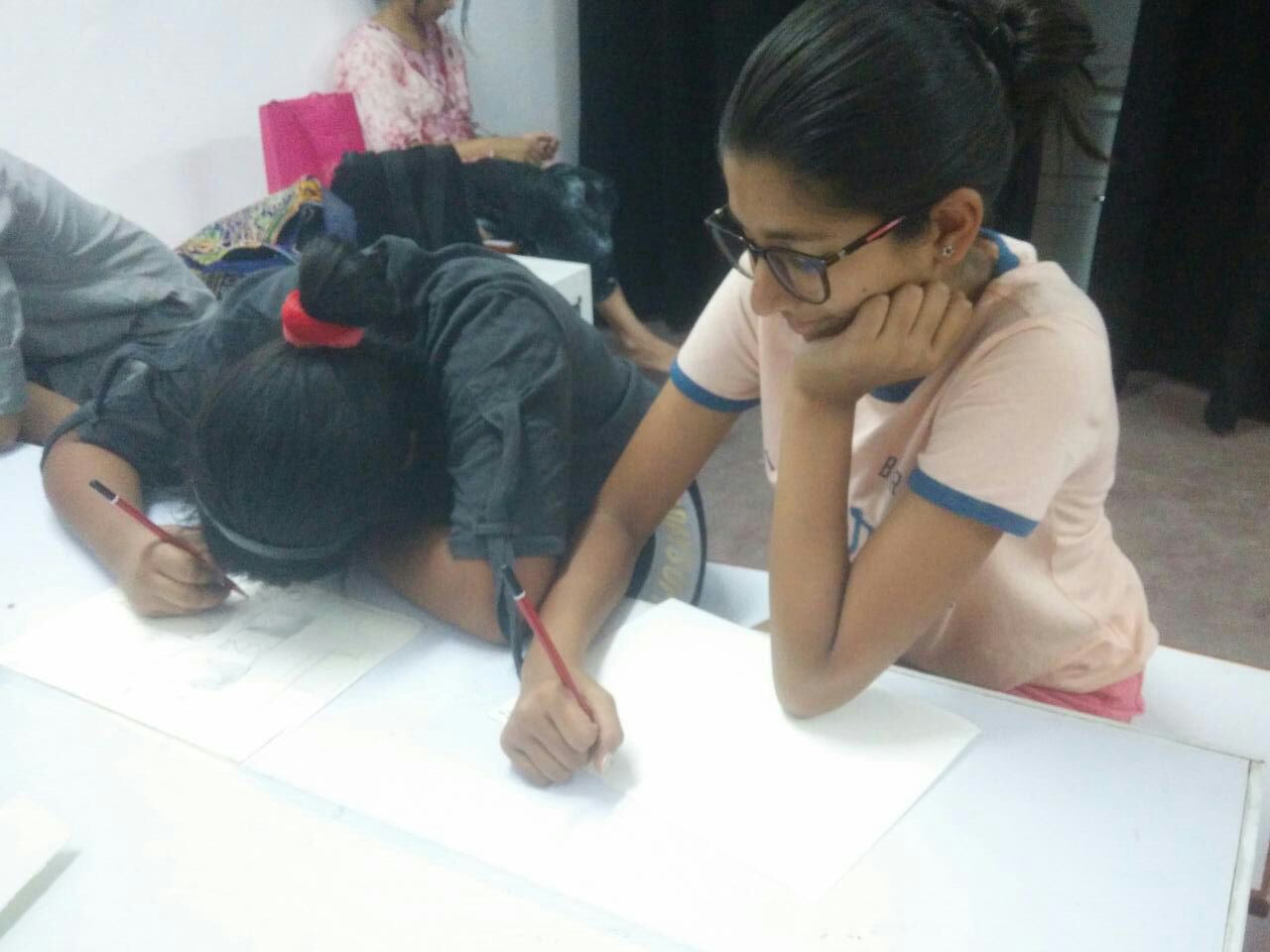 Press Release
As a part of the ongoing one and half month long 'Junior Summer Programme', a Screen Printing workshop began yesterday at the Jawahar Kala Kendra. While initially the participants were taught the basics along with sketching, the following days of the workshop will witness working on the entire process of screen printing.
The facilitators Milton Mondal, Attri Chetan and Mubhasheera Bano informed that screenprinting is a technique which involves squeezing ink through a silk fabric onto paper to make prints. It is an efficient technique which can be used on any surface.
This non-toxic printing workshop along with the other two which began yesterday- Monoprint and Linocut, are being held at the newly refurbished 'Graphic arts studios' of JKK whereby around 30 participants are learning the vivid techniques of printing.