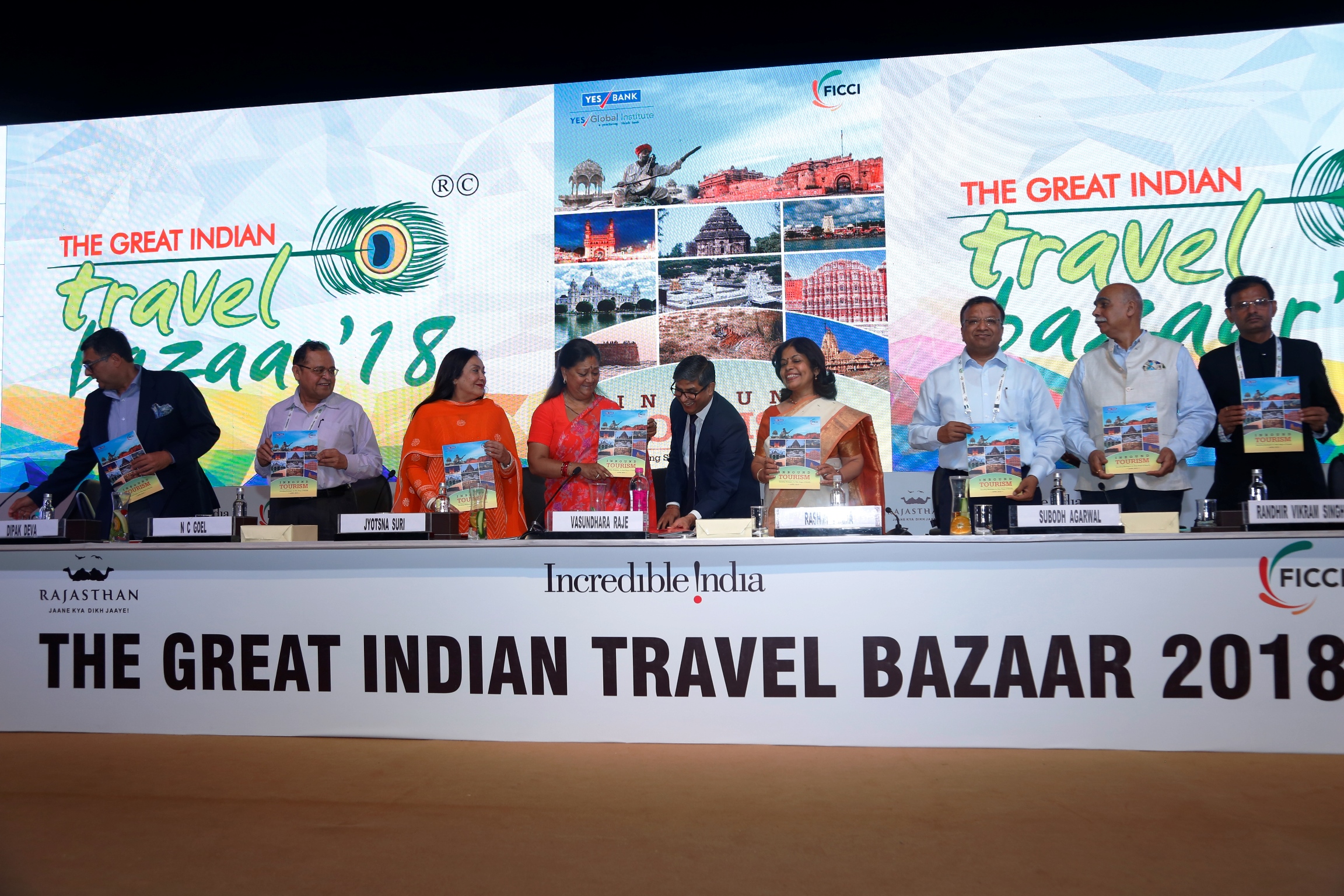 Press Release
The need of the hour is to create new and unique themes to shape inbound tourism by providing niche experiences and luxury tourism to international tourists. Additionally new forms of niche tourism like Medical and Wellness; MICE travel; religious and spiritual tourism should also be encouraged. This has been recommended in the FICCI –Yes Bank Report on India Inbound Tourism: Decoding Strategies for Next Stage of Growth which was released by the Chief Minister of Rajasthan, Ms. Vasundhara Raje on Sunday.
The report further recommends laying emphasis on creating a comprehensive ecosystem highlighting the need for involvement of State Governments in policy making. The knowledge paper cites examples of State Governments like those of Rajasthan, West Bengal, Gujarat, Madhya Pradesh, Telangana, Odisha, Andhra Pradesh, among others. These States have taken numerous initiatives like developing new forms of tourism, creating new tourism marketing campaigns, sustainable use of existing resources and much more.
The paper also lists various recommendations to strengthen inbound tourism in India. Destination infrastructure, connectivity and technology are the key pillars that will drive the next stage of growth in the tourism sector. The knowledge also outlines the need for incentivizing private players to invest in various tourism projects and placing the tourism sector under the Service Exports from India Scheme (SEIS).
Furthermore, identifying and permitting eco-friendly activities along the waterfronts; standardized format for collection and publishing of tourism data; supporting the emergence of Indian startups and identifying the State-owned tourism units which can be operated on suitable PPP models has also been suggested.
The report categorically states that while crossing the 10 million foreign tourist arrivals is a momentous occasion for the tourism industry, it is important to acknowledge the fact that this is just the tip of the iceberg. While the initial growth surge has been fast, continuing this momentum will require a greater degree of policy dynamism as well as heightened synergy between multiple layers of the industry.