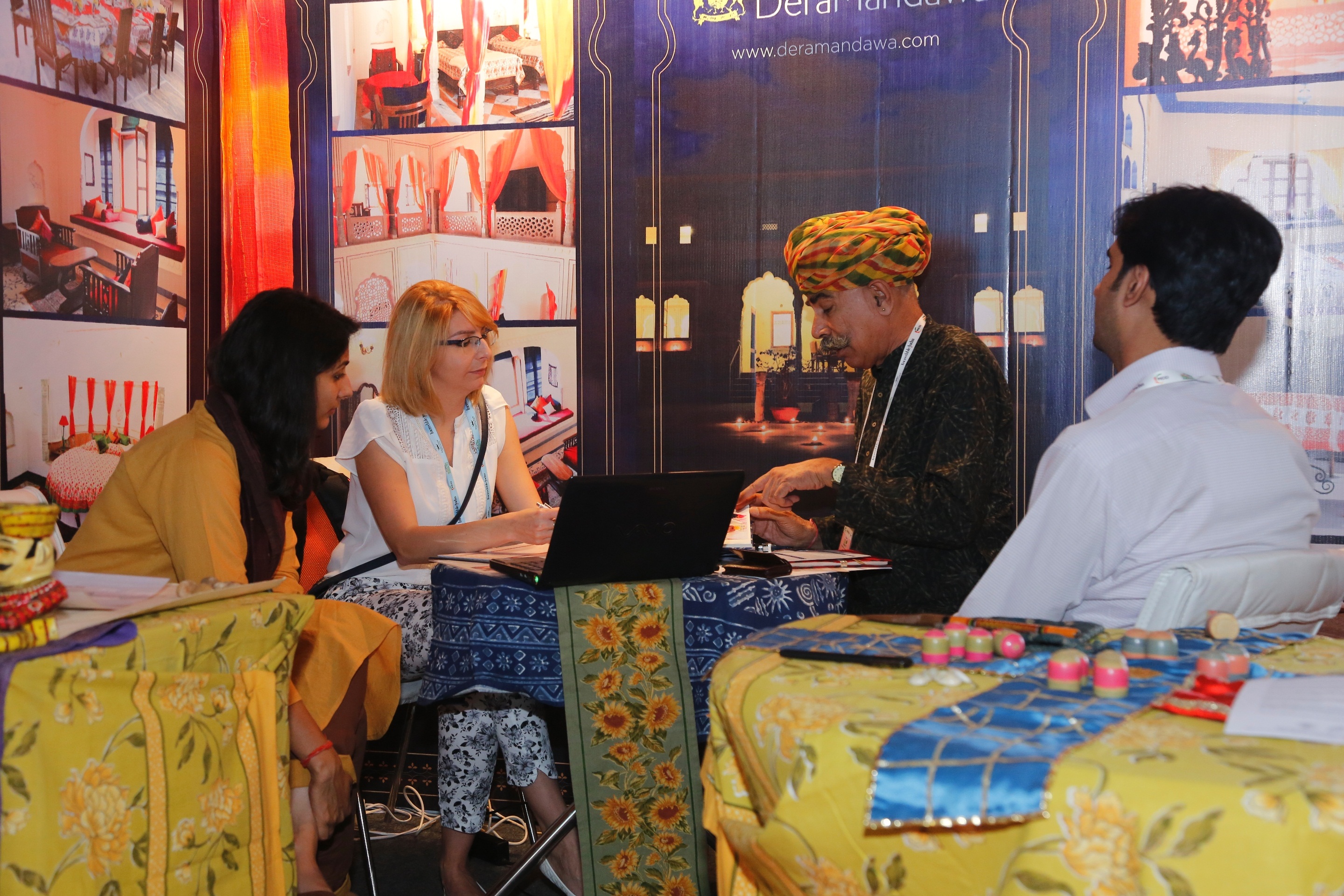 Press Release
The 10th edition of The Great Indian Travel Bazaar (GITB) ended with euphoria among the travel trade. The 'buyers' and 'sellers' expressed great satisfaction on account of almost 11,000 meetings held in the course of two days.
Speaking about the success of the mart, the Additional Chief Secretary Tourism , Government of Rajasthan, Mr. Subodh Agarwal said that GITB has had a very positive response this year as well. Such global scale events are helping bring Rajasthan on the world map. The pre-structured meetings were customized to meet the individualistic needs of the respective buyers. The show also saw a large number of first-timers who benefitted from various business interactions under one roof.
Speaking about Department of Tourism initiatives towards curating a digitized tourism marketing campaign, Mr. Agarwal further said that Rajasthan has fully transformed its marketing strategy with an aggressive campaign with new elements like an award winning logo, vibrant website, exquisite presence across all social media handles and adopting the concept of co-creation by telling 'One's own story'.
Consultant- Tourism FICCI, Mr. Rahul Chakravarty said that 280 foreign buyers from 55 countries had intensive one-on-one meetings with 270 Indian sellers over a period of two days. A whopping 10,936 pre-scheduled B2B meetings were also held this year. Other than this, as many as 9 participating States and Rajasthan also displayed their tourism prowess through interactions as well as their promotional literature and visual films.
The General Secretary of Indian Heritage Hotels Association (IHHA), Mr. Randhir Vikram Singh said that GITB serves three-fold purpose of inviting FTOs from across the globe. All organization officials are available under one roof and this provides scope to small players of the industry to interact with FTOs and Indian buyers at their home ground. The show has always had a positive response for the sellers and buyers, who are happy with the outcome the show had on their business. The Department is also going to organize 'Domestic Travel Mart' from 20 to 22 July with the sole objective of increasing tourism in Rajasthan by organizing numerous road shows across the country.
The General Manager of 'Heritage Palace on Wheels', Mr. Pradeep Bohra said that there were a number of positive queries about the luxury train. These queries should translate into confirmed bookings soon. The FTOs who came by the train also expressed their enthusiasm about it as a viable tourism product.
The 2 day GITB was organized by Department of Tourism, Government of Rajasthan, Ministry of Tourism, Government of India and Federation of Indian Chambers of Commerce and Industry (FICCI). It is supported by leading national and regional associations like Hotel & Restaurant Association of Rajasthan (HRAR), Indian Heritage Hotels Association (IHHA) and Rajasthan Association of Tour Operators (RATO).