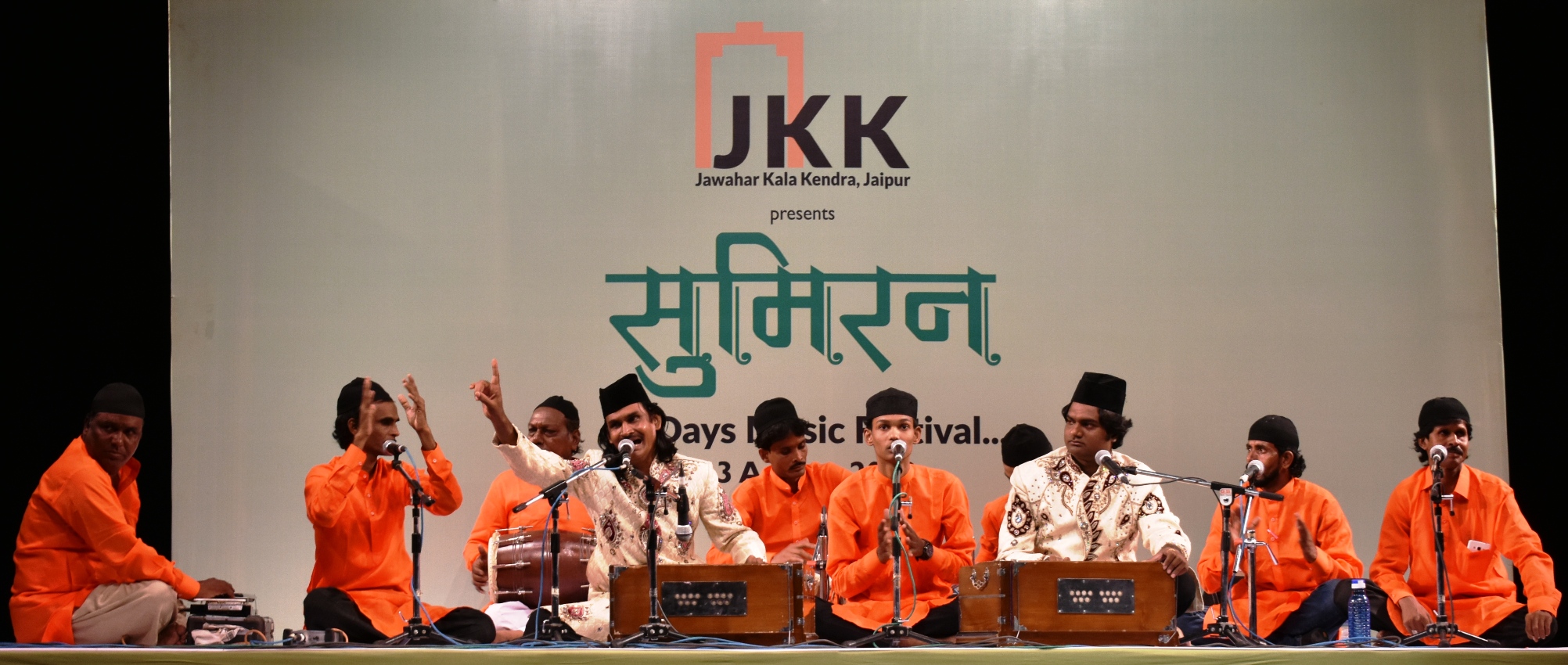 Press Release
On the concluding day of the 3 day 'Sumiran' festival, a programme of 'Qawwali Gayan' by Asif Arif Qawwal and party from Tonk was held. The melodious style of traditional Qawwali singing was seen in this programme sponsored by Maulana Abul Kalam Azad Arabic Persian Research Institute, Tonk. The Additional Director General (ADG), JKK, Furqan Khan was present on the occasion.
The first 'Kalam' that the Qawwals presented was 'Aaj Jinki Aamad Se Har Taraf Ujala Hai'. Later the popular Sufi Kalam 'Damadam Mast Kalandar' and 'Ae Ri Sakhi More Piya Ghar Aaye', among others.
Along with Mohammad Asif Arif Qawwal, Khalid Hussain, Akbar Hussain, Zahid Hussain and Sahadat Ali were on vocals. Accompanying them were Shabbir Hussain and Nadeem Ahmad on Dholak, Sharafat Hussain on Tabla and Munna Bhai on Banjo.