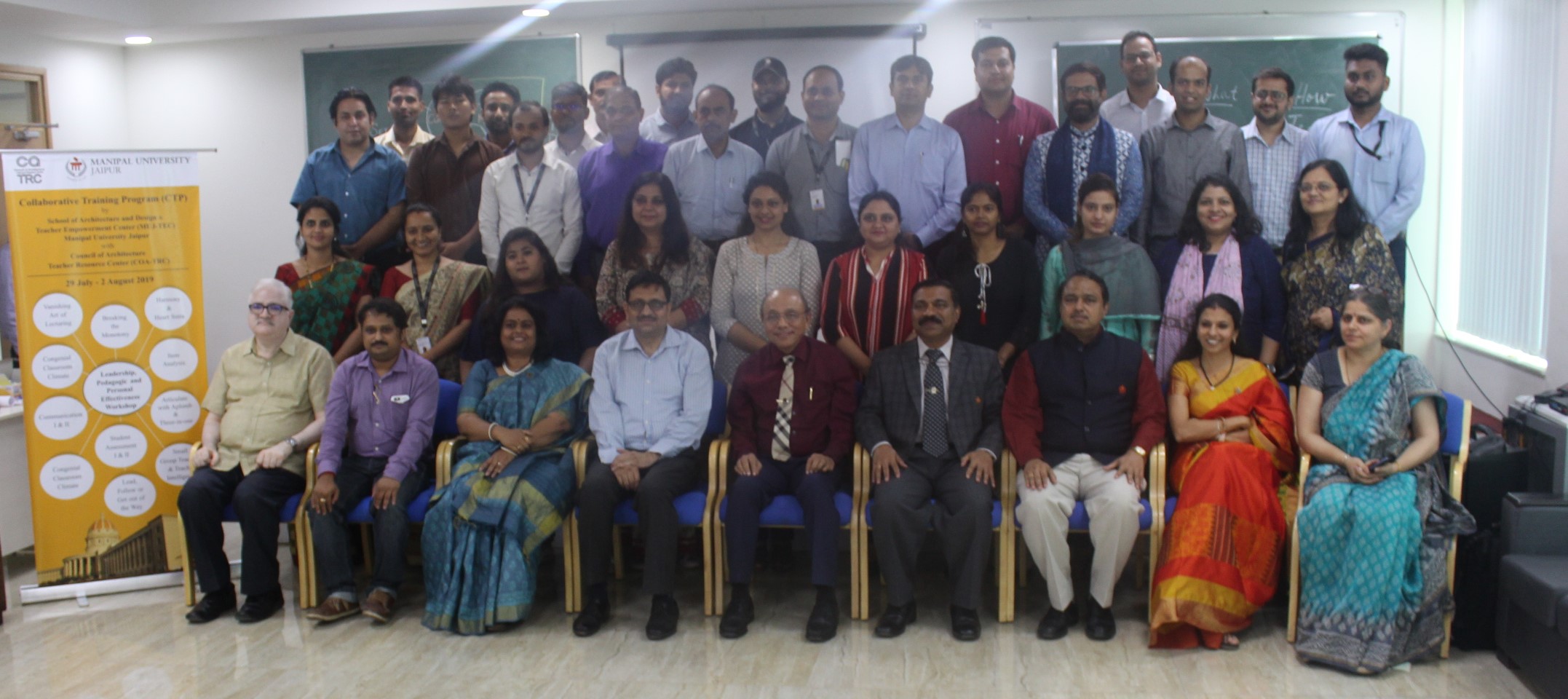 Press Release
A 5-day workshop on "Leadership, Pedagogic & Personal Effectiveness" was organized at Manipal University. It was organized by the University's School of Architecture and Design in association with the New Delhi based Council of Architecture. The workshop was for the faculty of the architecture institutions pan India. It aimed at improving the leadership qualities and personal effectiveness of the participants. The various factors in creating a safe learning environment for students was discussed threadbare.
President of Manipal University, Dr GK Prabhu, in his address to the participants said that the workshop will go a long way in instilling leadership qualities in the participants.
The resource person for the workshop were Chairperson, Manipal University Jaipur, Dr. K Ramnarayanand and Head of Department of Prosthodontics, Melaka Manipal Medical College,Dr. Prashanti Eachempati.
The Director, School of Architecture and Design, Dr. Madhura Yadav, Pro-president, Dr. N.N. Sharma and Registrar, Dr. Ravishankar Kamath also addressed the participants on the occasion.