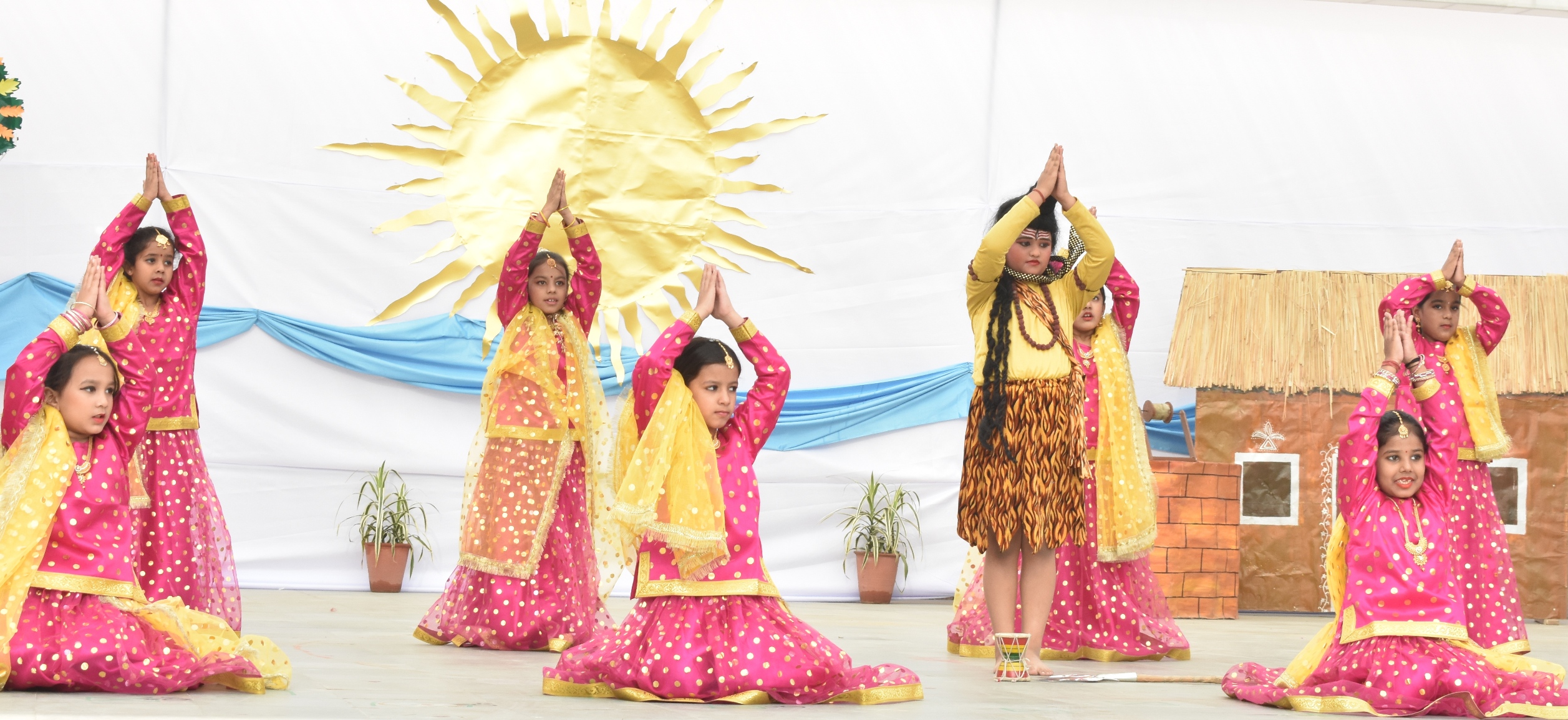 Press Release
Classes 1 to 3 of the Maharani Gayatri Devi Girls' School (MGD) celebrated their 75th Annual Function with zeal and enthusiasm. The theme of the event was 'Epic- Twist to Storytelling' in which as many as 486 students participated.
The programme began with lamp lighting by the Principal, Mrs. Archana S. Mankotia to honour Late H.H. Gayatri Devi. This was followed by a welcome address and an annual report by the principal in which she addressed the events held at the school. She also emphasised on the importance of reinforcement of values by the parents and development of healthy environment at home to facilitate learning.
A brief annual report was also presented by the students. Administrator, Col. Surendra Singh Sangwan was also present on the occasion.
The event then proceeded with the cultural performances. Class 1 presented a dreamy act about a Genie granting wishes of the students who wish to escape studies and how his magic does not work well because he missed his classes at Genie school. It gave the message of importance of discipline and punctuality at school. The sequence also included a ballroom dance, poetry presentation of 'My Doggy Ate My Home Work' by Dave Crawley along with a finale dance –'In the Moment'.
Students of Class 2 and 3 presented mythological acts 'Shiva Mahima' and 'Ganga Avatarn', respectively. Through these acts, the participants unveiled the stories behind Shiva being called 'Neelkanth', story behind Lord Ganesha's elephant head, how river Ganga reached the Earth from heavens, among others.
While 'Shiva Mahima' included performance on 'Jai Kedara', 'Shiv Ji Bihane Chale' and 'Nagendra Haraye Trilochanaye'; the performance of students of Class 3 included 'Ganga Stuti Sanskrit Shlokas', 'Shiv Stuti' and dance on 'Ganga Behti Ho Kyu'.
The programme then concluded with finale of the act on 'Ganga Tera Paani Amrit' followed by the students raising the school banner with a picture of H.H. Late Gayatri Devi as a tribute. The vote of thanks was proposed by Primary Section Supervisor, Ms. Masarrat Khan.