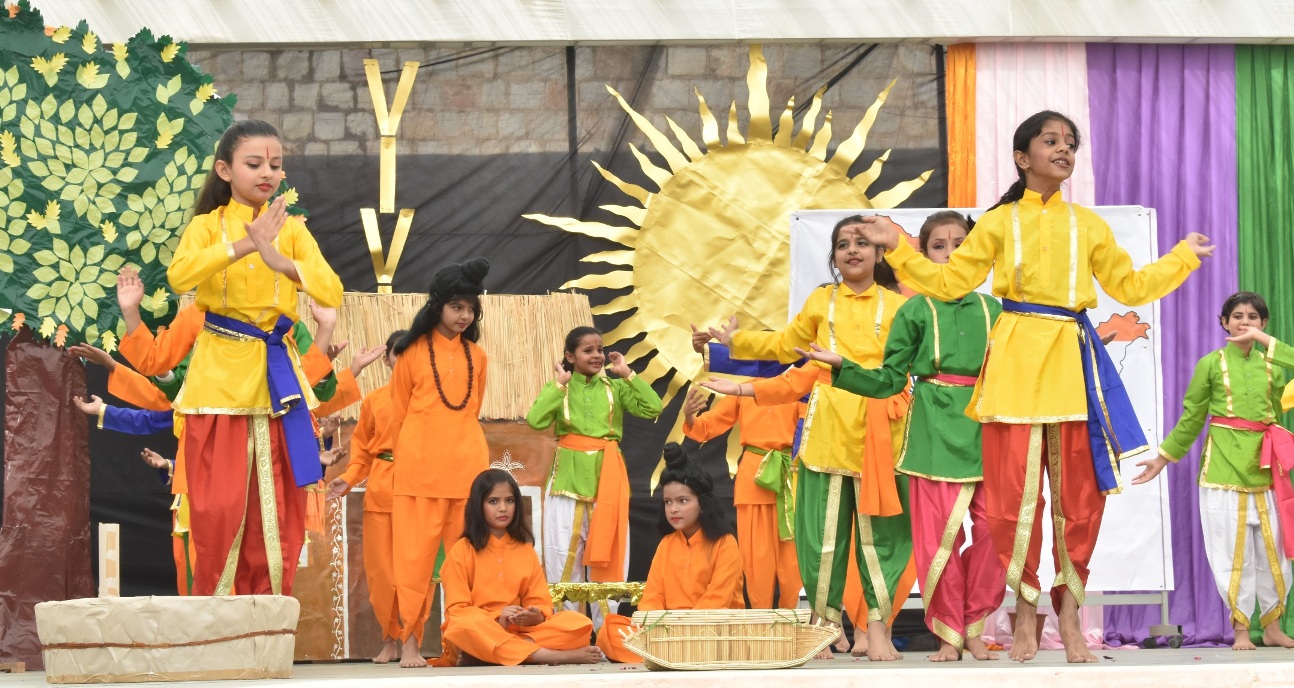 Press Release
Classes IV and V of the Maharani Gayatri Devi Girls' School (MGD) celebrated their 75th Annual Function on the theme 'Vividha' with a cent percent participation of the students.
The programme began with the lighting of the lamp by the Principal, Mrs. Archana S. Mankotia and the Administrative Officer Col. Surendra Singh Sangwan to honour Late Rajmata H.H. Gayatri Devi, followed by a dance performance 'Hey Maata Shaarde' to invoke the blessings of Goddess Saraswati.
In her welcome address the Principal emphasized on 'parenting meditation' and the need to inculcate a sense of responsibility in the minds of the children towards education, after which the Annual Report was presented by two students.
In the 'Nritya Abhivyakti' students danced to the tunes of various patriotic songs. Adding on to the entertainment was a 'Qawwali' and an entertaining act depicting the alumni 'Reliving the Golden Days'.
The function concluded with a medley dance performance on peppy English numbers which left the audience mesmerised.
The vote of thanks was proposed by Primary Section Supervisor, Ms. Masarrat Khan.