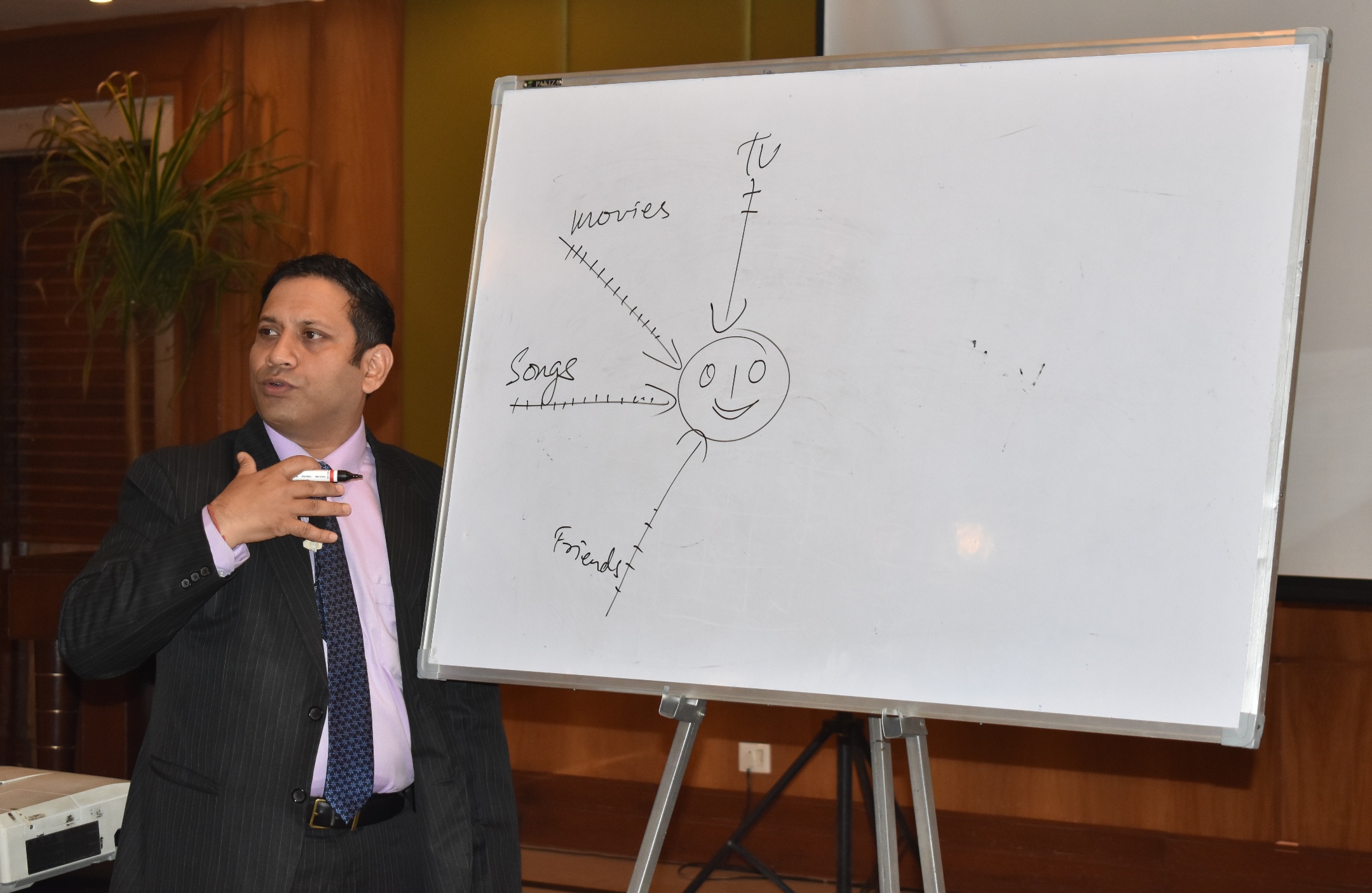 "NOTE 3 GOOD THINGS IN YOUR LIFE DAILY TO INCREASE HAPPINESS INDEX"

An important step in becoming a star performer is self-management. Increasing the frequency of happiness will lead to better energy levels thereby paving the way for ace performances in all spheres of life of an individual. Making a note of 3 good things every day before sleeping is a simple way to increase one's happiness index. This was stated by Mr. Tapas Dasmohapatra while conducting a day-long seminar on 'How to be a Star Performer' organized by FICCI Rajasthan State Council in Jaipur. 
On the occasion, Head, FICCI Rajasthan State Council, Mr. Atul Sharma said that committed and motivated Human Resource is key to the success of any enterprise and this seminar is an effort in that direction.
Mr. Dasmohapatra further said that initiative is one of the powerful qualities that separate star performers from average ones. Star performers always go beyond their job descriptions. High quality network building also is a must as it enables one to become more efficient and effective, he added.
Pointing out the features of a star performer, the behavioral expert said that star performers are "Lateral Leaders". They take the ownership of tasks and fulfill their responsibility even without adequate authority. Average performers, on the other hand, use lack of authority as an excuse. 
Furthermore, star performers seek perspective on several levels in the workplace, namely the 5 Cs – Creative, Competitor, Customer, Colleague and Company Management. Being an  exemplary follower and a powerful and influential communicator are also some of the other traits of star performers. 
Using the methodology of group activities, discussions, powerpoint presentations, storytelling as well as video clips, Mr. Dasmohapatra made the seminar a fun filled learning experience for the attendees. 
It is to be recalled that Mr. Tapas Dasmohapatra has successfully conducted leadership and behavioral workshops for entrepreneurs, corporate leaders, doctors, police, professionals, teachers, housewives, social workers and students.