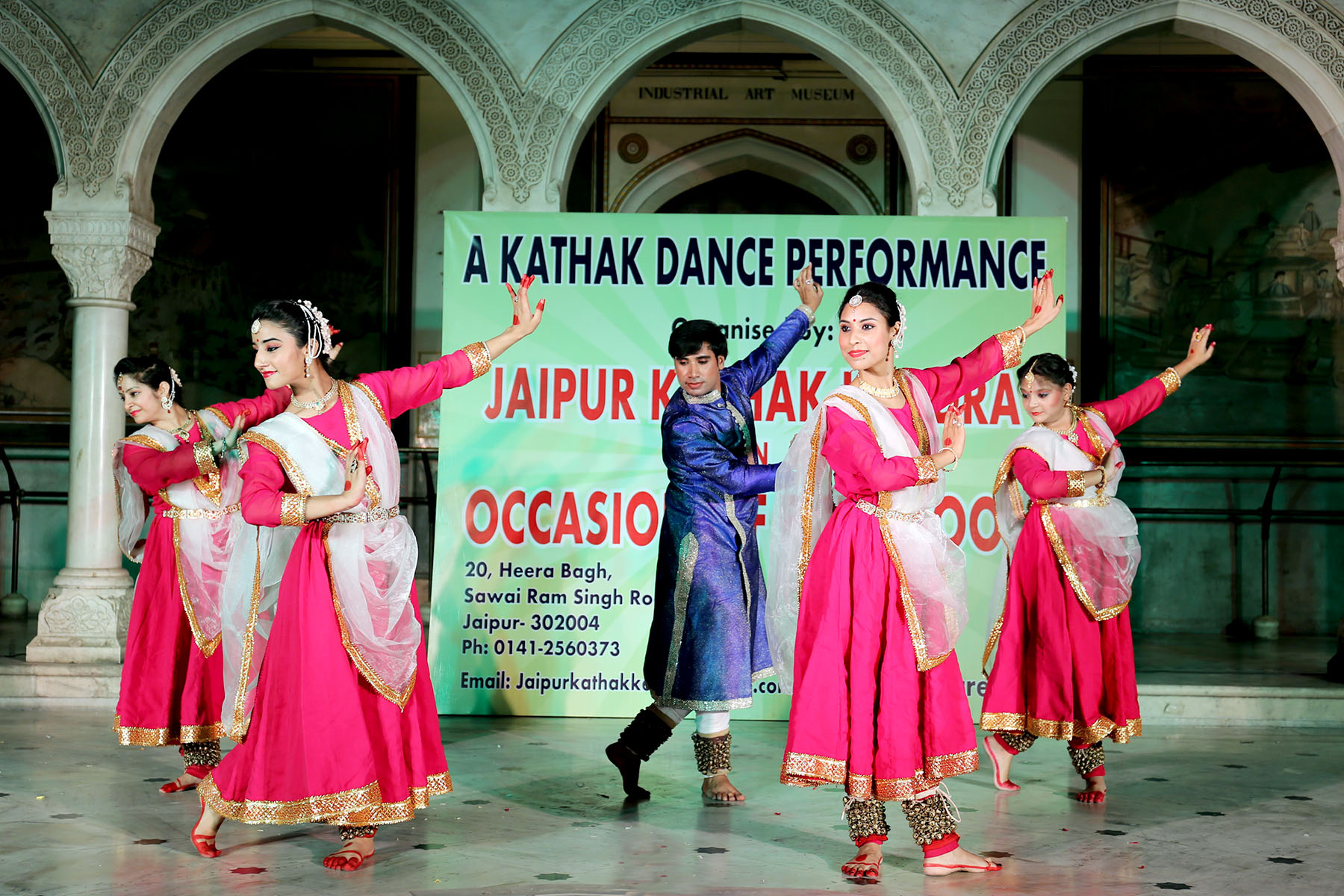 Press Release
On the occasion of Holi, Department of Archaeology and Museums, Government of Rajasthan organized amazing Kathak performances at Albert Hall and Amber Palace on Thursday.
At the Deewan-a-Aam of Amber Palace, Kathak performance started with Ganesh Vandana 'gaye ganpati jag vandan'. The artistes were Namita Jain, Neha Soni, Preksha Bajaj, Yashika Dolwani, Ayushi Bharadwaj and Manisha Swami. Later a stunning performance on 'kanha kheli kahan aisi hori,' dedicated to Lord Krishna was also presented by the artistes. Other artistes who accompanied were Ramesh Mewal on harmonium and singing, Kaushal Kant Panwar on Tabla, Vijay Banot at Pakhawaj and Megah Kamal at Padant. The performance was directed by Namita Jain.
On the same lines, under the direction of Dr. Rekha Thakar, an excellent Kathak performance was held at East Courtyard of Albert Hall. The performance kick-started with Krishna Vandana. A popular composition 'radhe ke sang nandlal khele phag yamuna teer' was performed by artistes in traditional Jaipur gharana style. The artistes performing Kathak were Taruna Vyas, Devanshi Dave, Shagun Sharma, Ravindra Rathore and Ananya Dalvi. Other artistes who accompanied backstage were Dr. Rekha Thakar at Padhant, Dr. Praveen Arya at Pakhawaj, Munna Lal Bhat at Singing and Hariharan Sharan Bhatt at Sitar.
Tourist and locals enjoyed the performance in large numbers. The entry was free for both the programs.