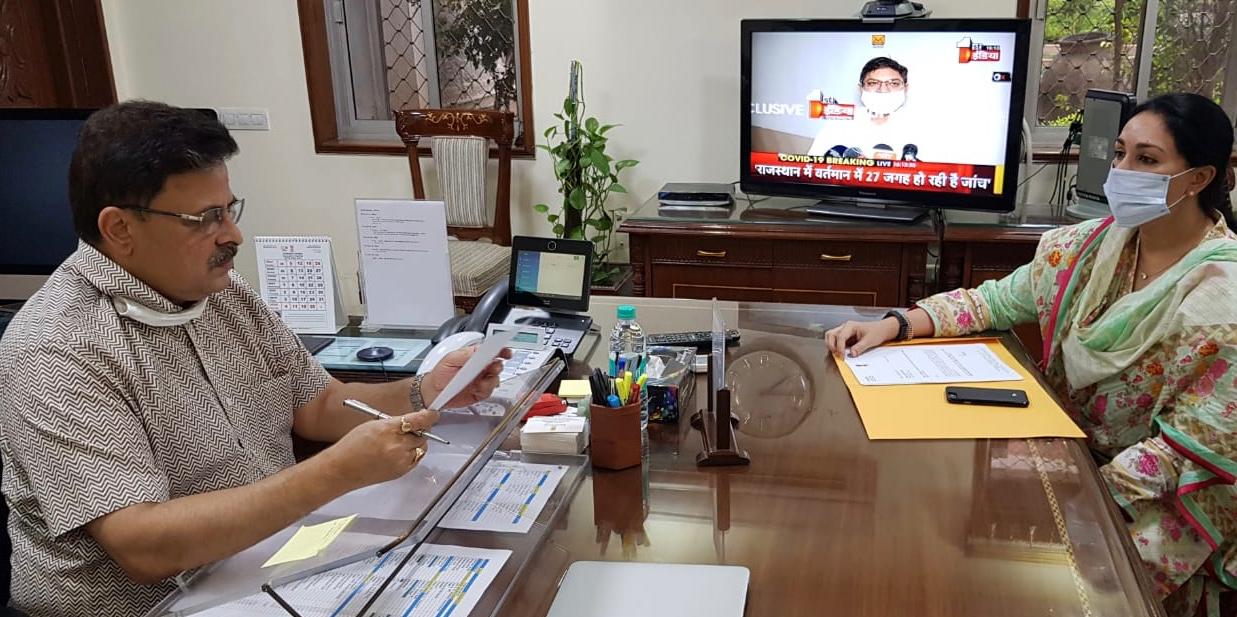 Press Release
Rajsamand MP, Diya Kumari, met the newly appointed Chief Secretary of Rajasthan, Shri Rajeeva Swarup and informed him about the various problems of her parliamentary constituency, Rajsamand. On the occasion, she also handed over a memorandum of these problems.
In her memorandum, Diya Kumari asked for sending a proposal to the Central Government for allotment of land for a sports stadium for district level sports and sports activities and the selection of the district for the Horticulture Mission.
The MP also wrote to the Chief Secretary regarding the construction of Natural Yoga Medical Center and AYUSH Hospital at district headquarters proposed under Central planning. Similarly, she has also written for the upgradation of the medical centers located in the parliamentary area and to open a new Primary Health Center.
As a joint venture with the State Government, she has requested for approval of Nathdwara to Bhilwara, Ajmer to Pushkar railway line to Merta as well as to supply water from Mahi Bajaj Sagar to Jakham Dam for Amet and Kumbhalgarh. Similarly, she has also appealed for the State Government to provide participation consent for the work of gauge conversion for the approved Mavli-Marwar Junction.
Apart from this, she has also requested for the excess water of the Nandsamand Dam situated on the Banas river, to be set up for supplying drinking water to Rajsamand and Kankroli by widening the Khari feeder in the Rajsamand lake. The MP has also written regarding the allocation of land for the approved pipeline gas project for the CNG pumping stations at the Rajsamand headquarters.
In her letter, Diya Kumari also written about the problems faced in the implementation of the Bisalpur Jawaja drinking water project. She has requested for approving village Beawar Khas for the Water Life Mission as well as the strengthening of railings and patching of the road at the Desuri canal.
The MP also requested the Chief Secretary to complete the work of the drinking water project from Indira Gandhi Canal Project for Tehsil Merta and Degana in time.