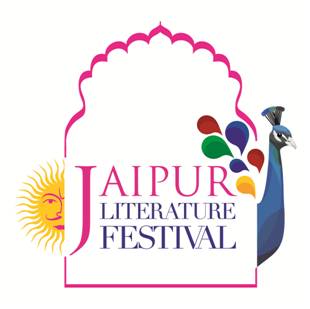 Jaipur BookMark
The book in all its dimensions
Leading industry event moves to Diggi Palace Hotel opening on

18 January

and running throughout the Jaipur Literature Festival.
Jaipur BookMark launches a new scheme to support emerging writers in 2017 – Budding authors invited to apply for New Writers' Mentorship Programme.
Jaipur, 17 November, 2016: The fourth edition of Jaipur BookMark (JBM) opens the Jaipur Literature Festival's proceedings with a full day of industry focused programming on 18th January at Diggi Palace followed by special sessions at a dedicated venue at the Festival Hub from the 19th – 23rd January. JBM continues to provide a platform for publishers, literary agents, translation agencies and writers to meet, talk business deals and listen to major industry players from across the world.
In terms of programming, every year the Jaipur Literature Festival makes a concerted effort to ensure that the multitude of Indian languages is showcased while its industry arm, Jaipur BookMark, focuses on the art of translation. This is set to continue in 2017 with over 25 languages represented in works spanning the country's literary landscape as well as international translations in a bid to preserve and promote the diverse range of life, culture and stories.
Just one example of this focus will be a session on voices from the East which discusses how Tagore and Mahashweta Devi in translation initiated a dialogue between the different languages and literatures of the region. Did they spark a revolution in the translation industry? Has that led to a greater integration between India's diverse regional languages? These questions will be explored with a panel of leading writers and publishers.
This year's subjects of discussion across six days will include celebrating booksellers and the art of curating reading lists, the languages of East India, a debate around self publishing, a look at the politics of literary translation and a session on how online platforms like Sahapedia are providing digital knowledge resources, which are empowering a new generation. There will also be masterclasses, which include copyright and book design, as well as the awarding of the Oxford Bookstore Book Cover Prize.
Do you have a story you want to tell the world?  For the first time, Jaipur BookMark will invite budding authors to share a synopsis of their work, which will be assessed by a panel of literary agents, publishers and critics. Those shortlisted will be invited to take part in The First Book Club, the New Writers' Mentorship Programme, a special one-on-one session for advice from industry experts.
Full details are available on jaipurliteraturefestival.org/the-first-book-club
Entries must be submitted by 30 November.
A full line up of speakers and sessions at Jaipur BookMark 2017 will be announced on Thursday 1 December.
~~ ENDS ~~
NOTES TO MEDIA PERSONS
Information on Registration for the Jaipur Literature Festival can be found here:
http://jaipurliteraturefestival.org/registration/
For media enquiries on the Jaipur Literature Festival, please contact Edelman India:
Nitisha.Prabhakar@edelman.com / Amrita.Sarna@edelman.com
For Jaipur media coordination on the Jaipur Literature Festival, please contact Spark PR:
Jagdeep Singh (M: 09829065787) (Email id: info@sparkpr.in)
Kamal Kant (M: 09571836810) (Email id: info@sparkpr.in)
ABOUT JAIPUR BOOKMARK
Jaipur BookMark: The Book in all its Dimensions
In 2014, the Jaipur Literature Festival began an important new initiative: Jaipur BookMark. Conceptualised as a B2B segment, JBM is held parallel to the main Festival and provides a platform for publishers, literary agents, translation agencies and writers to meet, talk business deals, listen to speakers from across the world and perhaps even sign the occasional contract.
The fourth edition of Jaipur BookMark moves to the Festival Hub of Diggi Palace and will continue to serve the publishing industry. Kicking off on 18 January, JBM 2017 opens with a full day of programming followed by sessions, presentations, master classes and award announcements during the main ZEE Jaipur Literature Festival between 19-23 January.
Translation will remain our prime focus at JBM 2017 and we are very excited about introducing the literature of India's eastern states of West Bengal, Assam, Manipur and Orissa to a wider audience. The Jaipur BookMark Global Translation Rights Catalogue 2017 will also feature writing from this region.
For more information, please write to us at: jaipurbookmark@teamworkarts.com
About the Jaipur Literature Festival 2017
The past decade has seen the Jaipur Literature Festival grow into the world's largest free event of its kind. Having hosted 1300 speakers and welcoming nearly 1.2 million book lovers, the success of JLF has been astonishing and heartwarming.
Celebrating writers from across the globe, the Festival has hosted some of the best regarded and loved names, ranging from Nobel Laureates and Man Booker Prize winners to debut writers such as Amish Tripathi, Chimamanda Ngozi Adichie, Eleanor Catton, Hanif Kureishi, His Holiness the 14th Dalai Lama, Ian McEwan, JM Coetzee, Margaret Atwood, Mohammed Hanif, Oprah Winfrey, Orhan Pamuk, Pico Iyer, Salman Rushdie, Stephen Fry, Thomas Piketty, Vikram Seth and Wole Soyinka, as well as renowned Indian language writers such as Girish Karnad, Gulzar, Javed Akhtar, MT Vasudevan Nair, Uday Prakash as well as the late Mahasweta Devi and UR Ananthamurthy.
Writers and Festival Directors Namita Gokhale and William Dalrymple invite authors from across the globe to take part in the five-day programme set against the backdrop of Rajasthan's stunning cultural heritage and the Diggi Palace in the state capital Jaipur.
Equity and democracy run through the Festival's veins, placing some of the world's greatest writers and thinkers from all walks of life together on stage. All events are completely free and there are no reserved spaces; this egalitarian access is a powerful statement in a country where access to such individuals remains the privilege of a few. On top of all this, people are guaranteed to have fun!
As Time Out said: "It's settled. The Jaipur Literature Festival is officially the Woodstock, Live 8 and Ibiza of world literature, with an ambience that can best be described as James Joyce meets Monsoon Wedding."
The Festival is a flagship event of Teamwork Arts, which produces over 25 highly acclaimed performing arts, visual arts and literary festivals across more than 40 cities globally, and is produced by Sanjoy K. Roy.
In 2014, JLF spread its wings beyond the borders of India with an annual event in May at London's Southbank Centre. In 2015, JLF headed across the pond to Boulder, Colorado where it hosts a similar event every September.
Website: www.jaipurliteraturefestival.org
About Teamwork Arts
For over 25 years, Teamwork Arts has taken India to the world and brought the world to India.
In countries such as Australia, Canada, Egypt, France, Germany, Hong Kong, Italy, Israel, Korea, Singapore, South Africa, Spain, UK and USA, Teamwork produces over 25 highly acclaimed performing arts, visual arts and literary festivals across more than 40 cities.
Teamwork Arts produces one of the world's largest free literary gatherings, the annual Jaipur Literature Festival, the Ishara International Puppet Festival in New Delhi, the annual Mahindra Excellence in Theatre Awards (META) and Festival, international festivals Shared History in South Africa, Eye on India in the United States of America, India by the Bay in Hong Kong, Confluence- Festival of India in Australia, and many more.
Website: www.teamworkarts.com