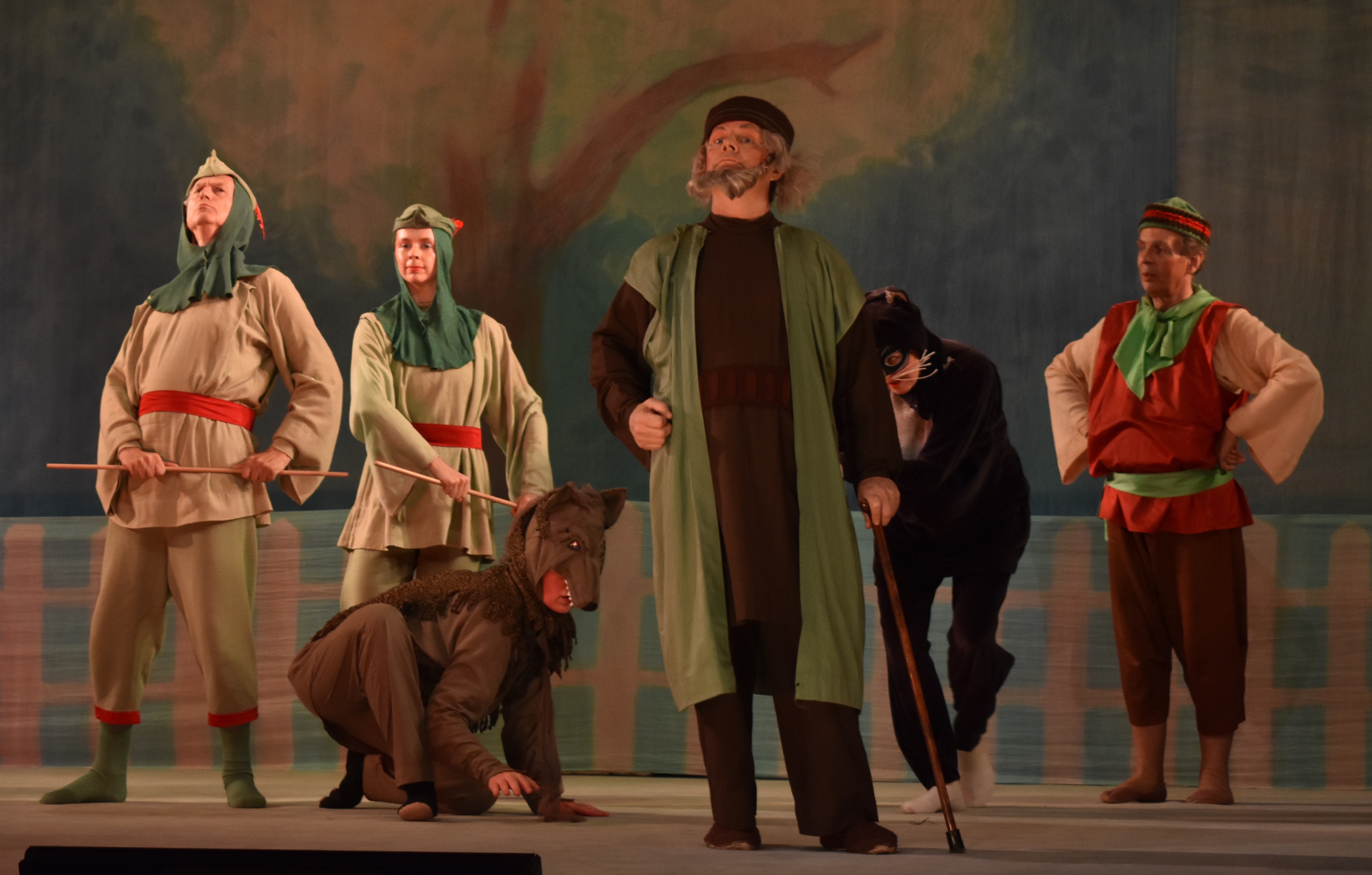 Press Release
A musical fairytale — 'Peter and the Wolf' by Sergei Prokofjew, performed by a renowned Swiss group 'Light Eurythmy Ensemble', mesmerized the audience at the Jawahar Kala Kendra (JKK). A combination of bright lights, enchanting music of piano and violin, dramatic narration and majestic performance of the artistes created a magical environment.
The story revolved around Peter and his quest to catch the great grey wolf. The rhythmic moves in eurythmy was a treat for the eyes. The 13 member performing team included Thomas, Sylvia, Hanspeter, Annette, Franziska, Katya, Louise, Luna, Johannes and Chao as actors, Karin as the speaker along with Miguel on Piano and Adolf on Violin.
It is to be noted that eurythmy is an expressive movement art originated by Rudolf Steiner in conjunction with Marie von Sivers in the early 20th century. It is a dynamic performance art that makes music and speech visible in artistic form.
Earlier this morning, a special show was also staged for school children. As many as 250 students from Campus Nursery School, Malviya Convent School, Tagore International School and Ryan International School (Jagatpura and Mansarovar) witnessed the performance.
It was followed by a session at noon on 'Education in 21st Century'. The session explored the importance of growth oriented education where the focus is not just training the brain to read, write and make decisions but to also develop the qualities of humanity. It was facilitated by eurythymists – President and Country Representative, Anthroposophical Society in India, Aban Bana and first Eurythmist in India, Dilnawaz Bana, who are instrumental in organizing the group's performances in India.
The show was presented by Uday Waldorf Inspired, School of Jaipur.