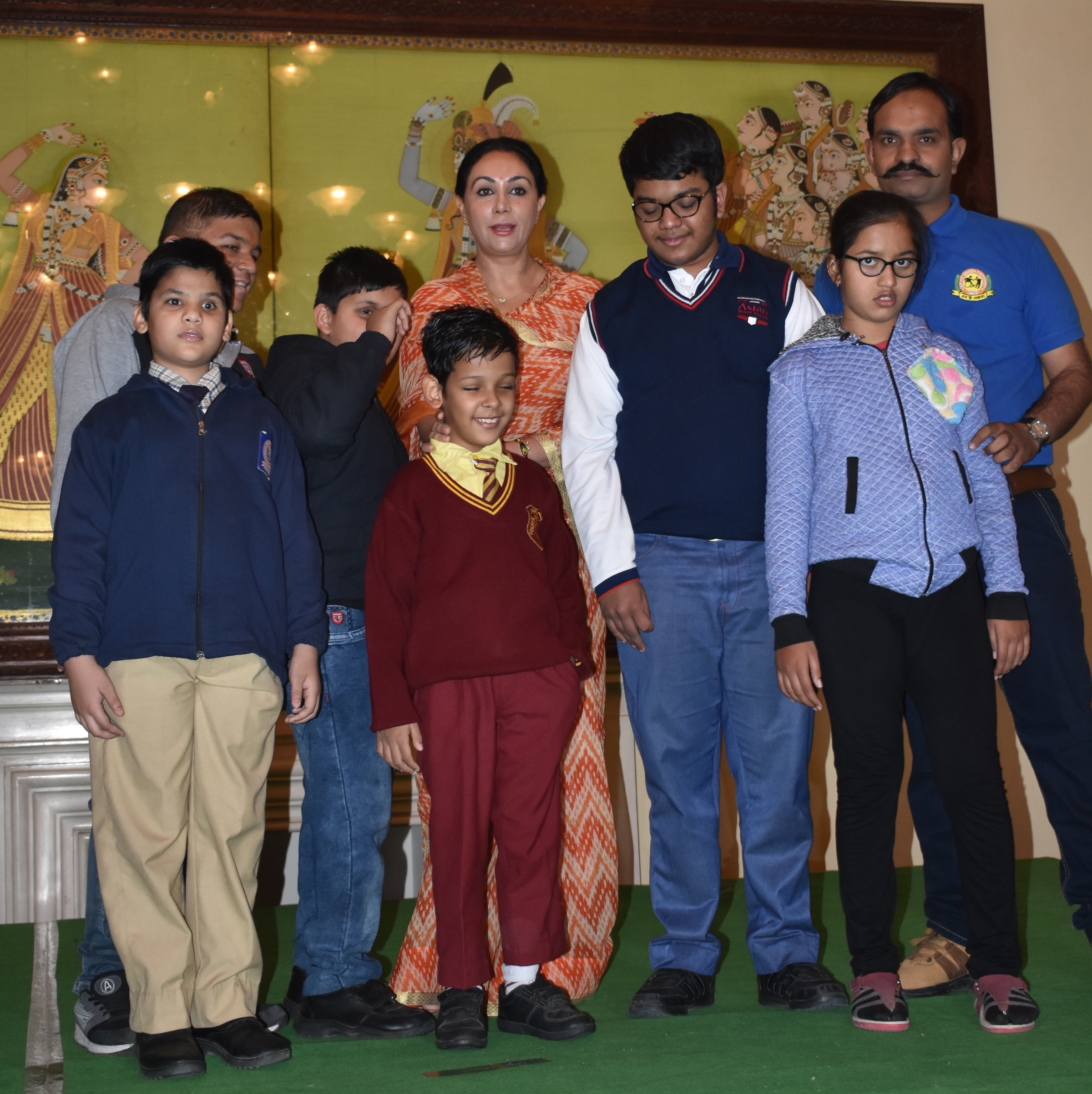 Press Release
On the occasion of the 'World Disability Day', audio books (CDs) were launched by Princess Diya Kumari on Monday at City Palace in Jaipur. The NCERT textbooks for classes 9 and 10 have been converted on audio especially for visually impaired students. The subjects covered in the programme are: History, Geography, Political Science and Economics.
Speaking on the occasion, Princess Diya Kumari said that it was indeed a very happy and satisfying day for her since the audio tapes were now readily available for the visually impaired. She appreciated the initiative taken by Maharaja Sawai Man Singh II Museum (MSMS II Museum) for coordinating and concretizing the project successfully. She said the Museum Trust would further support the audio tapes not only for classes 11 and 12 but also from classes 1 to 9. The tapes would be sent to NCERT for dissemination to the special children. Princess also informed that the Union Ministry of Human Resource Development had also asked for a report on this unique initiative and was likely to extend a hand to support it. She also appreciated the schools for assisting in the project. She also interacted with the visually impaired children.
Earlier, the students of the assisting schools spoke on their experience of being associated with this project. Among the speakers were: Aman Sharma (Sanskar School); Mariya Abdul (The Palace School); Aryan Raj (NIM International); Venesssa (S. V. Public School); Kanishka (St. Edmunds, Jawahar Nagar); Hashita (Malviya Convent) and Aman Mittal (Asian World School).
The Director (Education), MSMS II Museum Trust, Mr. Sandeep Sethi informed that this education programme was initiated in November 2017 to facilitate the children with special needs, who find it difficult to learn through text books. Mr. Deepak Kumar and Mr. Kartik Bajoria were the chief resource persons. Also present on the occasion were: Executive Trustee, MSMS II Museum, Ms. Rama Datt and Director, MSMS II Museum, Mr. Yunus Khimani.