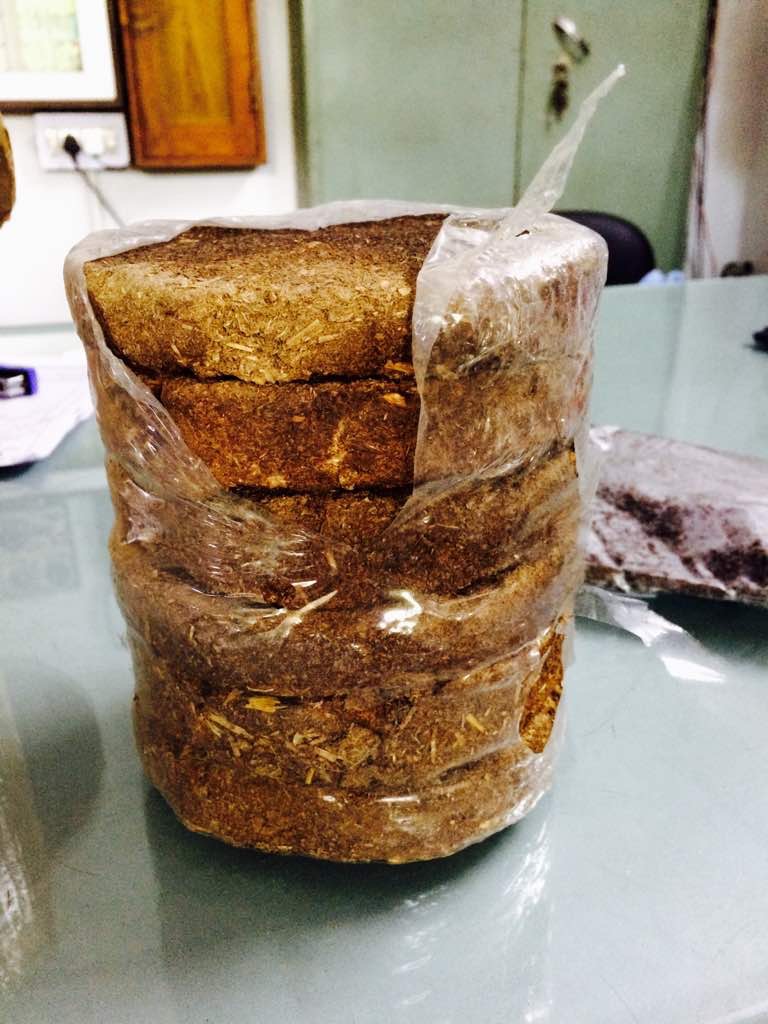 Exclusive Story 
Creating wealth from waste
Also selling organic cow milk
Three young entrepreneurs from Kota take their 15-year old family business of dairy farming to the next level. Four months ago they began selling cow dung cakes on the popular portal 'Amazon'.  These cakes are priced at Rs. 120 for 12 cakes. They have an average sale of 15 consignments per week.
The packaging of this product is done in such a way that the cakes do not break. The slurry which is a semi-liquid mixture of the fine particles of manure is extracted from the bio-gas plant and then dried. The dry material is then put into a circular die which goes through a heat shrink. The finished product is then packed in cardboard boxes and parceled to the client.
The family owned organic dairy milk brand is aptly entitled 'GAU'. The name of the company has been derived from the initials of the directors of the dairy farm, Gagandeep Singh, Amanpreet Singh and Uttamjyot Singh.
One of the promoters of the project, Amanpreet Singh said: "The mission is to ensure that every person is consuming healthy organic and unadulterated cow milk."
The livestock farm is spread over 40 acres of land. It is equipped with modern infrastructure, effective connectivity, skilled manpower and other amenities.
Singh further informed that the cow feed fodder is grown organically in a healthy and well-nurtured environment. 'GAU' ensures the purest form of milk produced by feeding organics to the cows. Wastes from the dairy farm are utilized to produce electricity, gas, vermicompost soil as well as cow dung cakes.
The health care of the cattle is being taken by the Animal Husbandry Department of the state and the eminent feeders and nutritionist.
The company has installed Radio-frequency identification (RFID) on the livestock which lets them keep a track of the health and nutrition of the cattle from anywhere across the world.
This livestock farm is also Rajasthan's first bio gas plant that generates electricity. This is the only source of electricity at the plant producing 40 kW per month. This saves around Rs. 24 lakhs annually by utilizing the livestock waste.