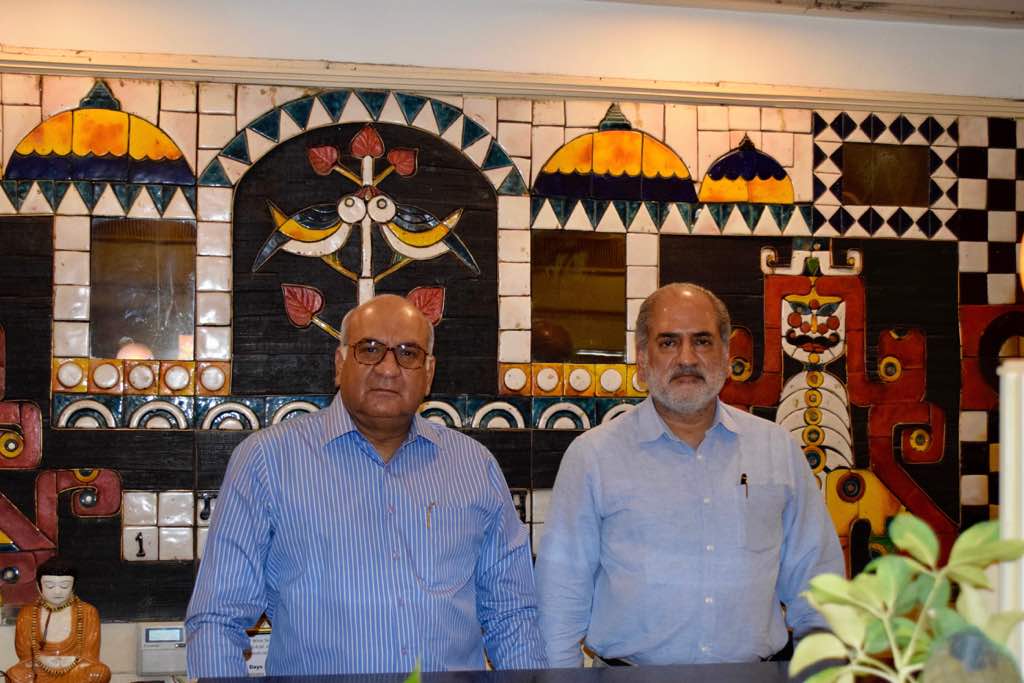 Press Release
Survey by Outlook newsmagazine
Jaipur, 7 May: Jaipur's well known 65-year old restaurant, 'Niros' figures in the list of 'India's 75 Most Iconic Restaurants' of the country. This survey has been done by the national-level newsmagazine, 'Outlook'. In its latest issue of 15 May, the magazine states for the Jaipur eatery: ''Niros is to Jaipur what United Coffee House or Mocambo are to Delhi and Calcutta – the restaurants your parents, perhaps even your grandparents, went to for their first date.''
The 'Outlook' team did a pan-India survey on the restaurants. To maintain objectivity the eateries were not informed. No rankings have been given for the restaurants.
It goes on to say for 'Niros': ''Back in the 60s it was the only respectable restaurant serving Chinese. Even today their chicken in Sichuan sauce and crispy lamb honey are the favorites. Then there are the typical continental dishes – chicken a la kiev, cheese shashlik, mutton cutlets.''
One of the partners of 'Niros' and a food columnist, Rajnish Pardal said that it was indeed gratifying for the restaurant to be listed in a survey by a leading magazine. It has inspired them further to rededicate their efforts in making the eatery ever popular among their many esteemed customers, he said.
Laxmi Misthan Bhandar of Jaipur also figures in the list. In all there are 5 eateries from Rajasthan.