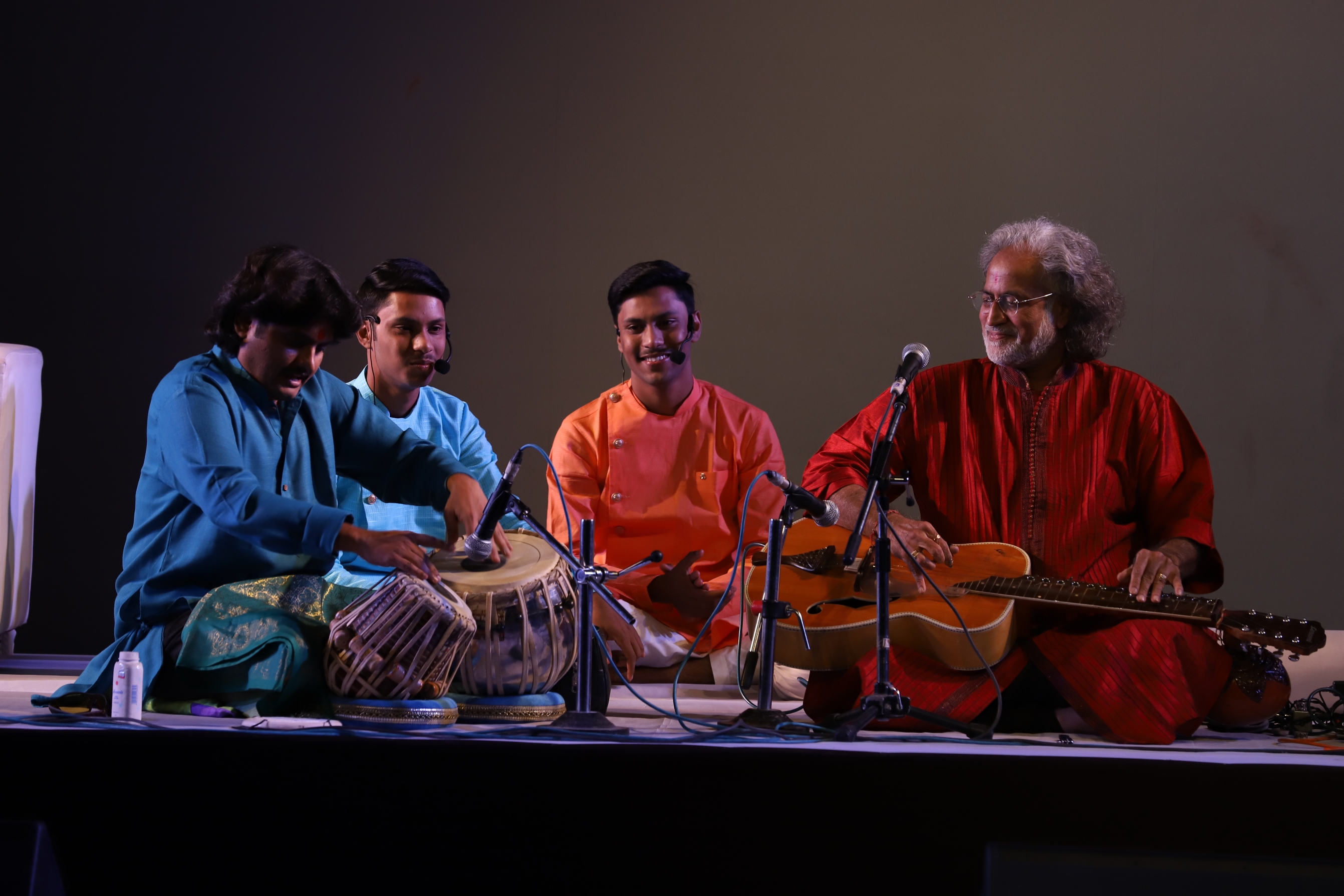 Press Release
The 3-day music festival, 'Sur-Tal' concluded at Jawahar Kala Kendra (JKK) with an inspiring programme titled 'Koshish Karne Walo Ki Haar Nahi Hoti'. Padma Bhushan Pt. Vishwa Mohan Bhatt shared his life journey and struggles in a motivational show moderated by Mr. Geet and Mr. Sangeet Bhatt.
The evening began with the young motivational speakers and show presenters inspiring the audience with the story of Hungarian Olympic Shooter, Karoly Takacs and a few shayaris. This was followed by an awe-inspiring talk with the living legend, Pt. Vishwa Mohan Bhatt.
Talking about how the idea of Mohan Veena was born, Pt. Bhatt said that music has been a part of his family for many years. As a child, he got music as both – a tradition and atmosphere at home. At the age of 15, a guitar first came to his home. He developed at interest in it and started experimenting with it. He tried to Indianise the instrument by producing the sounds and borrowing the techniques of classical Indian music. The Mohan Veena combines the sound and technique of various Indian musical instruments like the Sitar, Veena and Sarangi.
Pt. Bhatt further said that any experiment should be authentic and should not compromise with tradition or purity. He also shared the experience of receiving the Grammy Award in 1994 for the song 'A Meeting by the River'.
Pt. Bhatt concluded the show with a mellifluous performance of 'Kesariya Balam' and 'A Meeting by the River'. During the programme, music was given by Pandit Alok Bhatt and the dramatization by senior painter, Rajiv Acharya.