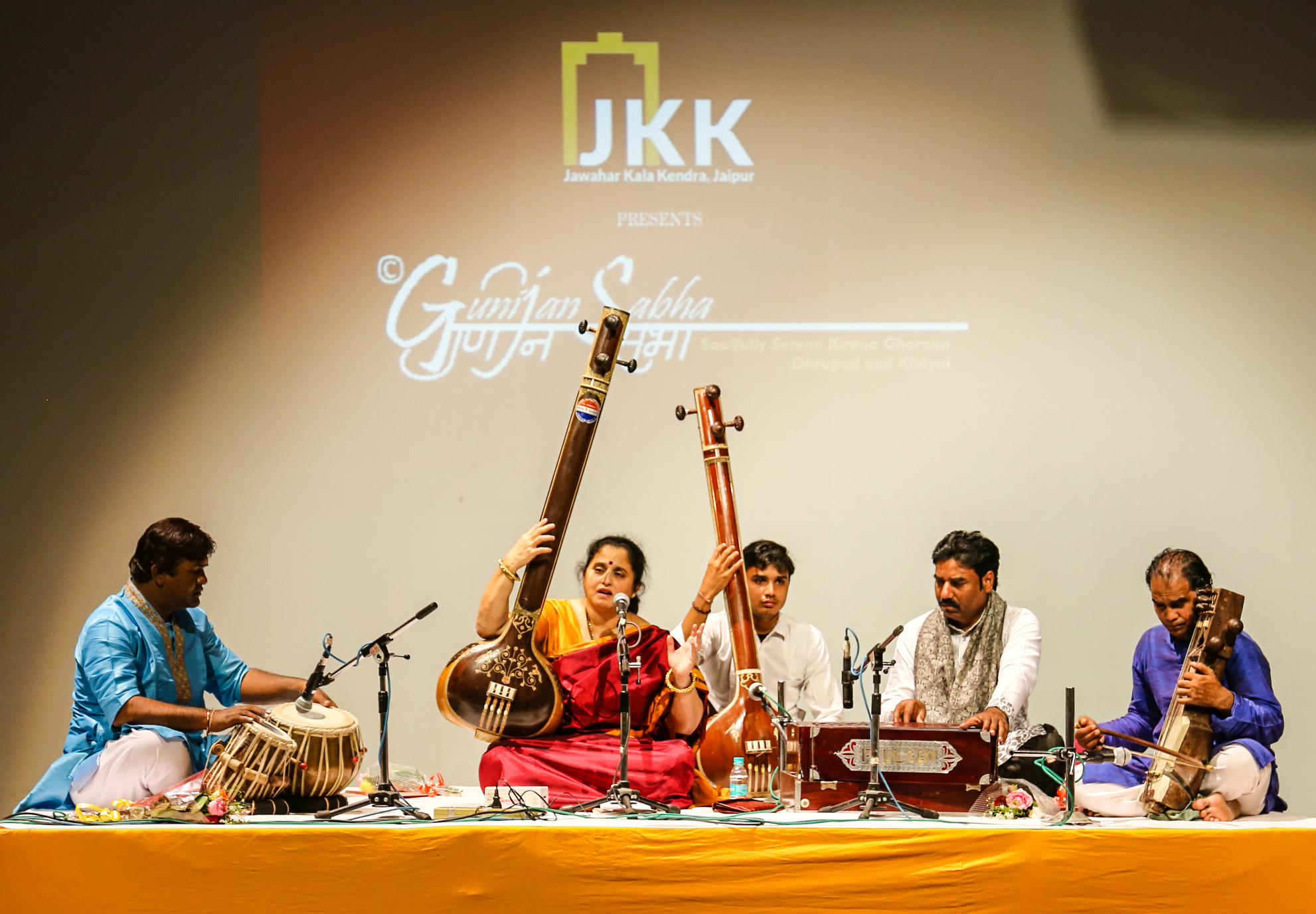 Press Release
As a part of Gunijan Sabha
Performancnes by Vidushi Padmini Rao and Ustad Zahid Faridi Desai 

KHAYAL AND RUDRA VEENA RECITAL AT JKK
 As a part of Gunijan Sabha programme held at Jawahar Kala Kendra (JKK) , artistes Vidushi Padmini Rao and Ustad Zahid Faridi Desai presented vocal and Rudra Veena performances respectively. Vidushi Padmini Rao commenced her performance with 'Main to gaya re Hari Ke Naam' and 'Laagi Laagi Re Hari Sang' in Raag Yaman.
Later she also presented 'Maa Saraswati Karu Pranam' and 'Namo Stute Hai Maa Saraswati' in Raag Veena Vadini which is a Carnatic Raag. She concluded with the Meera Bhajan "Hori Khelat Hai Girdhari".
Vidushi Padmini Rao was accompanied by Mohammad Ahmad on Tabla, Sunil Rahi on Harmonium, Rafeek Ahmad on Sarangi and Ashish Kumar on Tanpura.
Ustad Zahid Faridi Desai presented a mesmerizing Rudra Veena recital. He presented Alaap, Jod and Jhaala in Raag Multani in Bhairavi Chautal. Ustad Zahid was accompanied by Dr. Praveen Arya on Pakhawaj.