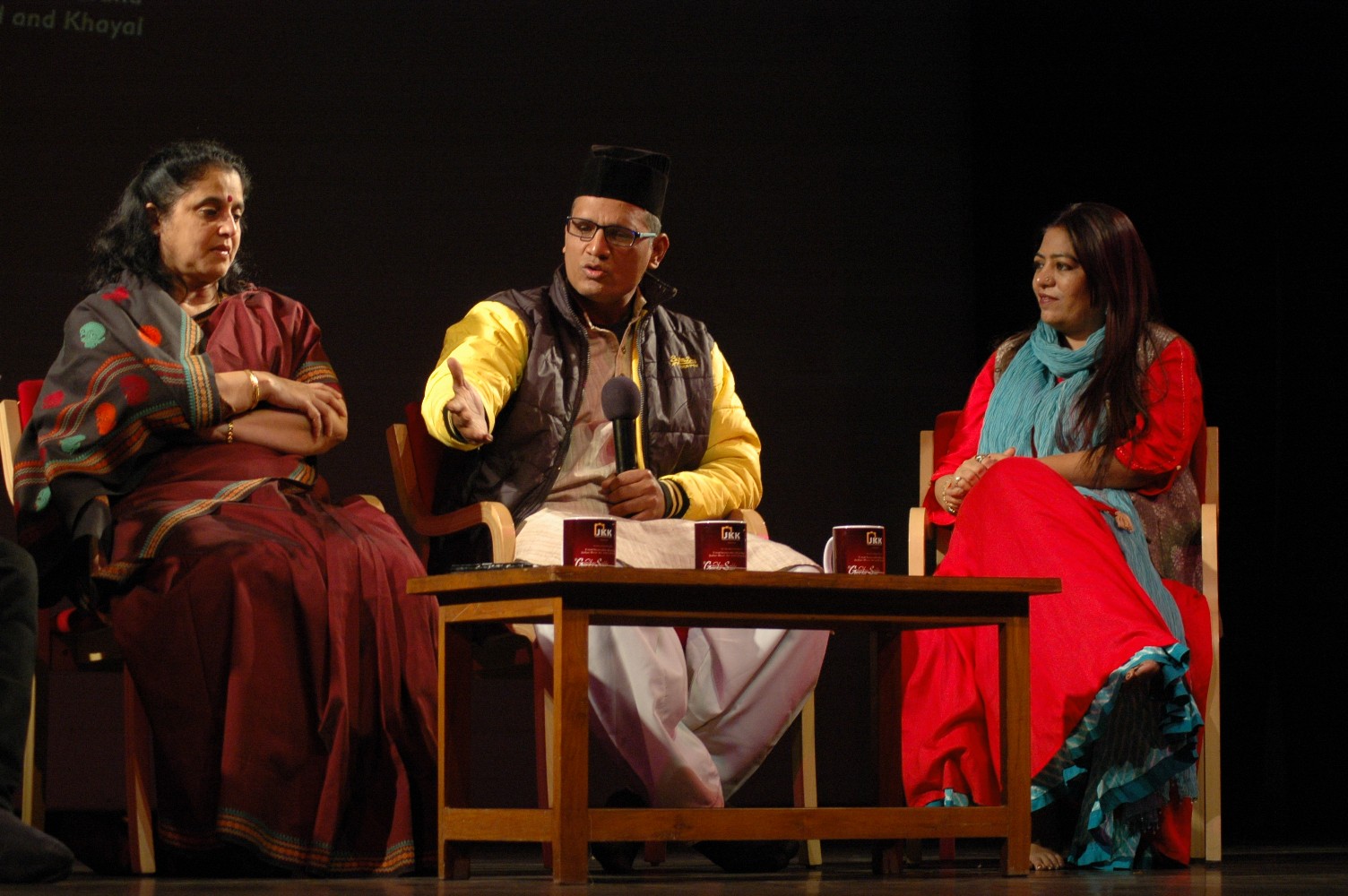 Press Release

DISCUSSION ON KIRANA GHARANA AND SCREENING OF A FILM ON DAGAR MUSIC TRADITION
 As a part of Gunijan Sabha – a discussion with the artistes Vidushi Padmini Rao, a renowned vocalist and Ustad Zahid Faridi Desai, a noted Rudra Veena and Been player was held at Jawahar Kala Kendra. A short documentary film on the Dagar music tradition was also screened.
Vidushi Padmini Rao shared that she has a close relationship with Dagar family since childhood. She shared her experience of learning singing from both her Gurus – Padma Bhushan Dr. Prabha Atre and Ustad Zia Mohinuddin Dagar.  From her Guru Prabha Atre, she learnt that when there is a thin audience one should not get disappointed. Rather one should sing for those who have come.
Throwing light on the Kirana Gharana, Vidushi Padmini Rao said that one finds tranquility and a contemplative mood in this gharana. On the same lines, Ustad Zahid Faridi Desai shared that instruments like Sitar, Surbahar, Sarangi and Been trace their origin to Kirana Gharana. In fact, Rudra Veena's oldest gharana is also Kirana gharana.