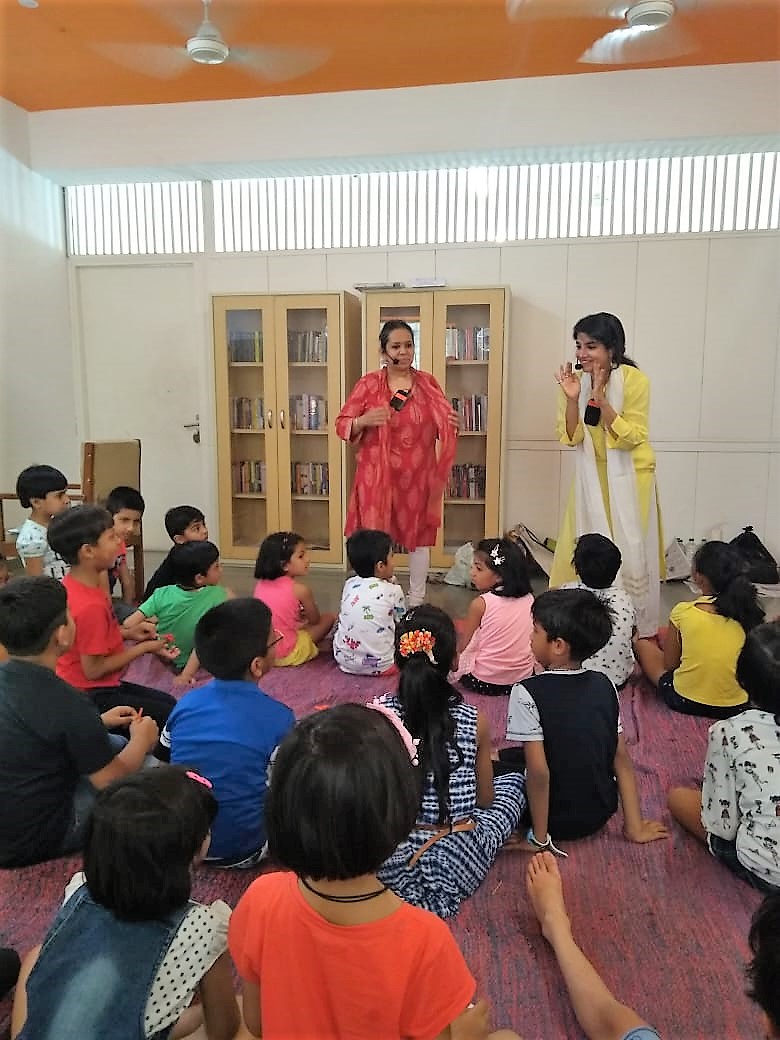 Press Release
The much awaited month and a half long 'Junior Summer Programme' of Jawahar Kala Kendra (JKK) began yesterday. As many as 35 children of age group 6-9 years-old participated in a storytelling workshop called 'Story Tree'. The workshop was conducted by Ms. Pallavi Naila and Ms. Gayatri Rajwate of Story Tree. The workshop was aimed to inculcate the love of reading in the children. The children also got the opportunity to interact with others of their age and build their confidence.
The workshop began with a storytelling session where the trainer shared the tale 'The Giving Tree by Shel Silverstein' with the participants. This was followed by a session wherein the children grew 'magic beans' in a glass pot filled with sand, gravel and mud. The children will be watering these plants throughout the course of the workshop. In the coming days, the workshop will focus on storytelling sessions with tales of tigers, bats, forest and jungle. On the final day of the workshop the children will also be reading out passages from their favourite book. Later, workshop was also conducted for age group 10-12 years-old.
Today the 'Theatre' workshop will begin for children age group 8-17 years-old. In this workshop, the children will learn the various facets of theatre like acting, stage production, set design and behind the scene work.