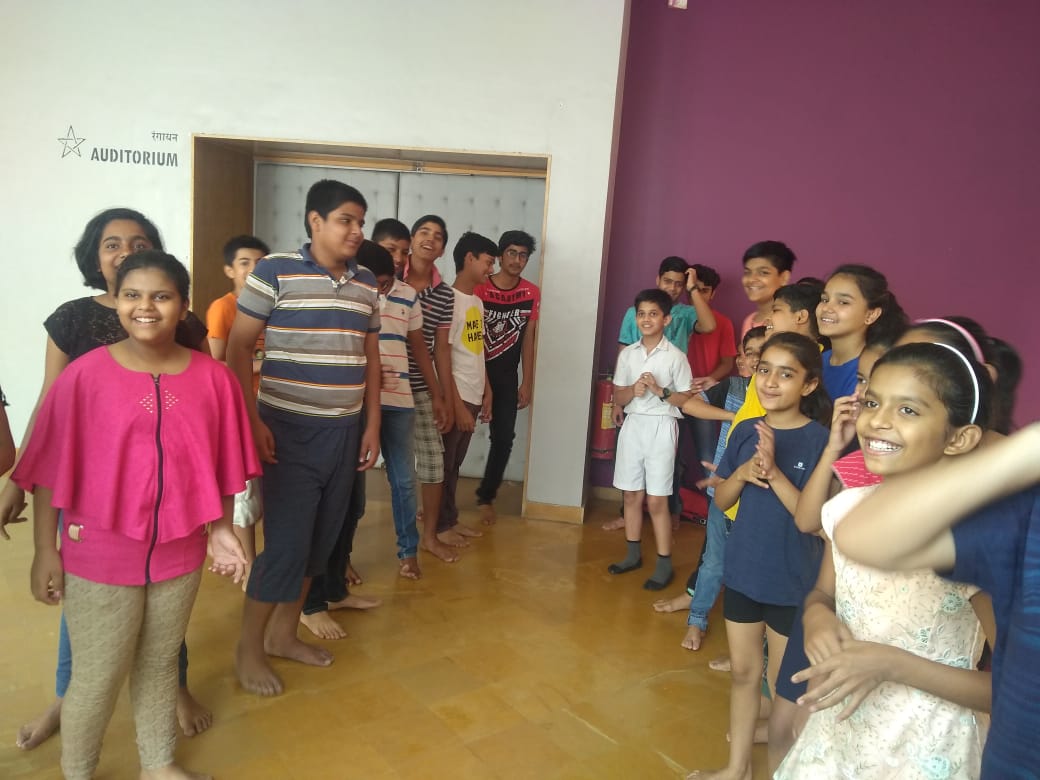 Press Release
As part of the ongoing Junior Summer Program, a month-and-a half-long theatre workshop began yesterday at the Jawahar Kala Kendra (JKK) and will continue upto 19 June 2018.
The introductory session for the workshop was held across various venues in JKK, where around 300 students from the age groups 8-12 years old participated. The children were assorted into 9 groups who were mentored by 22 facilitators. A number of ice-breaking activities including concentration and coordination games were played.
The upcoming days will witness more personalised activities keeping in mind the reactions and interests of the participants. Once the camp concludes, the participants will be performing skits and plays which will be curated during the course of the workshop. The aim of this workshop is to teach students the basics of theatre and equip them with the skills of coordination.