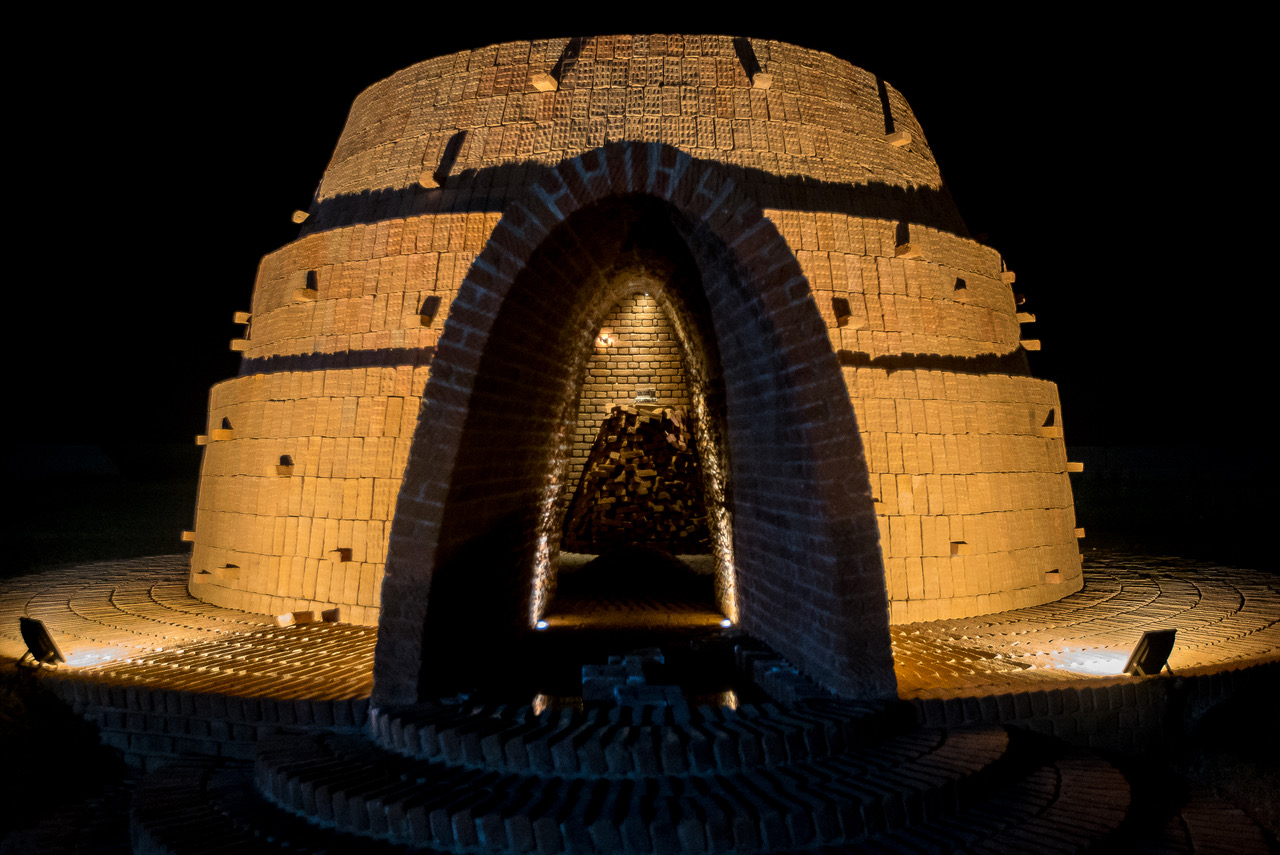 Press Release
With the aim of taking ceramic art into the larger contemporary art world, Jawahar Kala Kendra (JKK) will present the first Indian Ceramics Triennale, 'Breaking Ground', from 31 August to 18 November. The first-ever international ceramics event will be organized in collaboration with the Contemporary Clay Foundation. The event will include 35 Indian and 12 international artist projects, 10 collaborations, 12 speakers, a symposium, film screenings along with workshops for adults and children.
'Breaking Ground' has been developed under the advice and experience of Director, Nature Morte Gallery, Peter Nagy; Co-Founder and renowned artist Ray Meeker and Director General, JKK, Pooja Sood. It has been conceived and driven by a six-member core team of mid-career ceramic artists including Anjani Khanna; Madhvi Subrahmanian; Neha Kudchadkar;  Reyaz Badaruddin;  Sharbani Das Gupta; and Vineet Kacker.
Ms. Sood said that JKK is excited to be pioneering India's first ever Ceramics Triennale. From a historical perspective, there has been a major turn in the field of ceramics worldwide. In a country like India where ceramics and clay have always been considered as an artisanal craft, the Ceramics Triennale will increase visibility and allow ceramics to be appreciated as an art form in its own right.
PARTICIPATING ARTISTS
The 12 participating international artists will include – British artist and Co-presenter of the BBC's popular 'Great Pottery Throwdown', Kate Malone; former artist in residence at the Victoria and Albert Museum and Korean artist, Juree Kim; internationally recognized Japanese artist, Hoshino Saturo, among others. Indian participating artist will include –Aarti Vir; Adil Writer; Ajay Kanwal; Anjani Khanna; Antra Sinha; Ashwini Bhatt; Ashim Paul; Atita Taware; Benitha Perciyal, among others.
It is to be noted that the Indian artists were selected through a nationwide open call and foreign artists through invitation. During the event, a symposium will also be held from 1 to 2 September.
COLLABORATION WITH BRITISH CERAMICS
A collaboration with the British Ceramics Biennial has been set up to develop a continuing reciprocal arrangement between British and Indian ceramic artists. An exhibition of works by the late Kripal Singh Shekhawat, the artist behind the revival of Jaipur Blue pottery will also be showcased.
To bring ceramic art and the magic of clay to wider audiences, JKK has also partnered with the Akshara Foundation of Arts and Learning (AFAL). AFAL will also invite children from the local schools to visit the exhibition and express their creativity in the Clay Room where they can work hands-on with clay. A number of Master Classes for adults with leading ceramic artists are also planned.