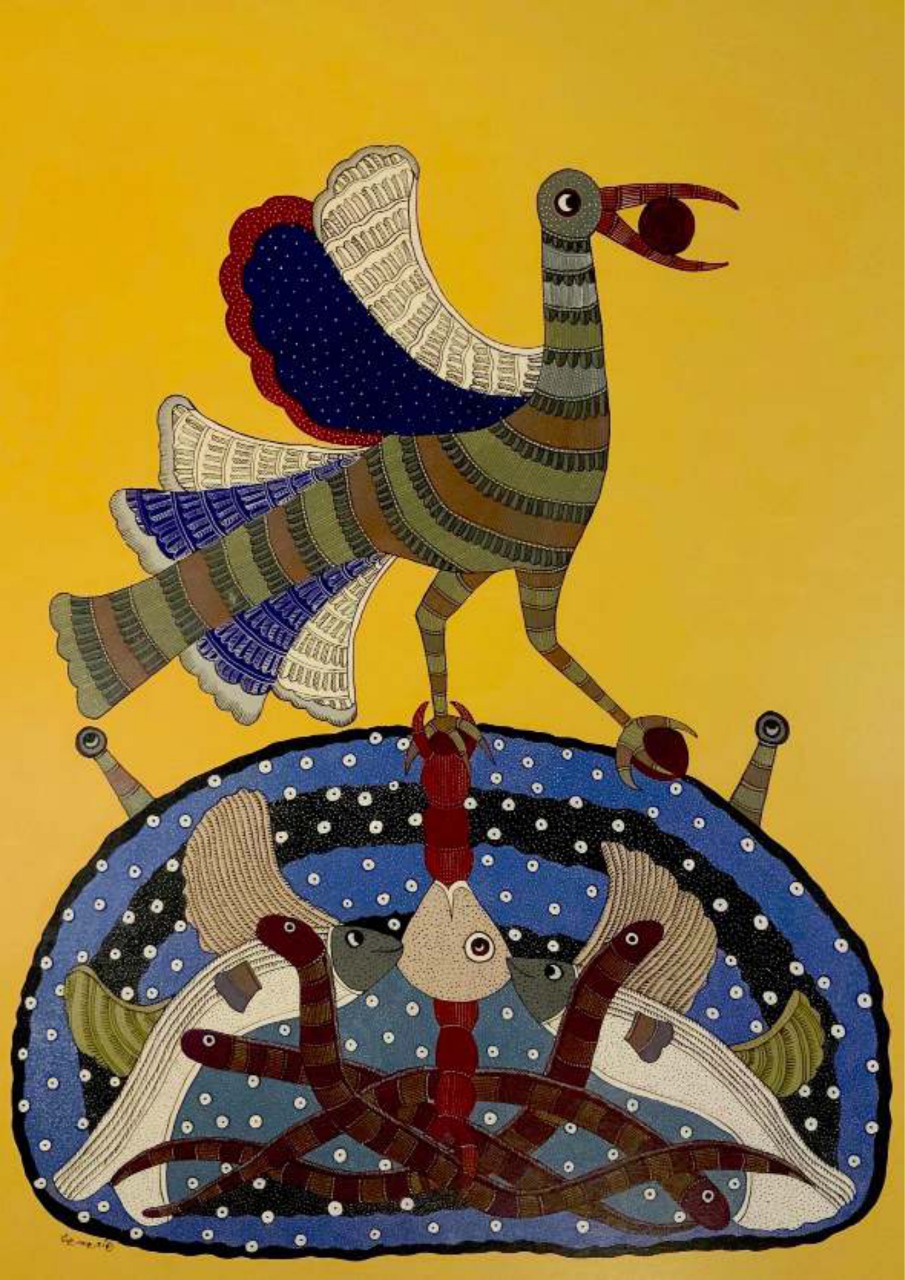 Press Release
Jawahar Kala Kendra (JKK) launched the virtual exhibition 'Arts of Indian Tribes' on Tuesday evening on Facebook Live. The exhibition is being held in collaboration with Craft and Community Development Foundation (CCDF) in New Delhi. The exhibition will be on till 15 June. On the occasion, Minister of Art & Culture, Government of Rajasthan, Dr. BD Kalla informed that the exhibition is presenting 35 artworks from 10 artists. Some of the artists include – Anita Balu Mhase, Anita Shyam, Geeta Bhairya, Jyoti Uikey, among others. These paintings will be available for public viewing on the virtual galleries of the official JKK website. He also appreciated this pro-active initiative taken by JKK during lockdown.
Director General, JKK, Ms. Kiran Soni Gupta said that the exhibition includes a wide array of tribal arts including Gond, Bhil, Warli and Madhubani. It is a rich tribute to tribal community which aims to spread joy, happiness, inspiration and positivity. Working towards the propagation of tribal arts will add to richness and diversity of Indian culture. The exhibition is also an initiative to inspire others to share art and culture through online platforms.
Chairman, Craft and Community Development Foundation, Mr. Sundeep Bhandari said that the 'Gondwana Art Project' is a social initiative by CCDF for upscaling and mentoring tribal artisans from Central India. Gond, Bhil and Warli artforms have been identified for support under this project. The Foundation is pleased to collaborate with JKK to showcase these artworks in Rajasthan.
The exhibition can be viewed on: http://jkk.artandculture.rajasthan.gov.in/content/dam/ArtandCulture/jkk/pdf/Pdf2020/Programs/CCDF.pdf