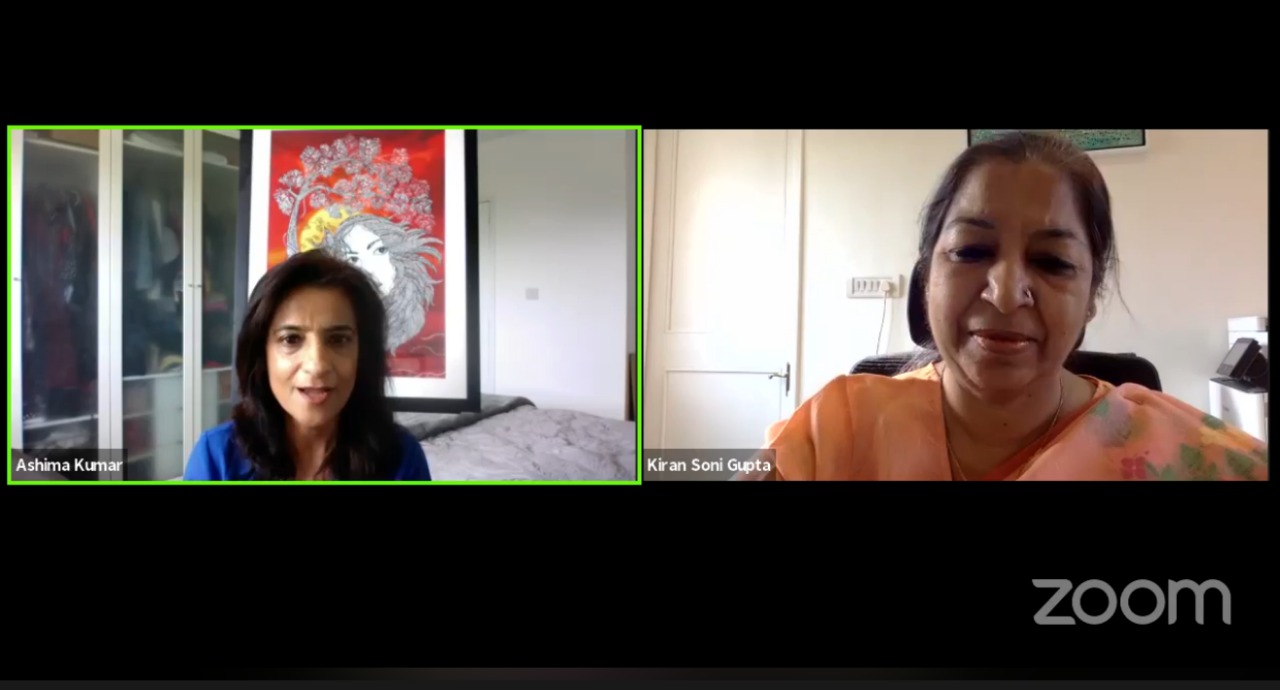 Press Release
As a part of the art talk series being organised by Jawahar Kala Kendra (JKK) weekly, a talk on 'Expressing with Doodle Art' was conducted by London based artist, Ms. Ashima Kumar. She was in conversation with Director General, JKK, Ms. Kiran Soni Gupta. During the session, the artist shared her journey as a doodle artist, how she starts working on a doodle, how doodling turned into larger paintings, among other topics. The artist also gave some insight into the London art market and art scene.

She said that doodle artworks are very interesting and intricate because every section is different. When all the sections combine they narrate a story. A deeper analysis of the artworks revel that they narrate the story of the unconscious mind.

Shedding light on how she converted doodle art into wearable art, Ms. Kumar said that art pieces are very expensive and not everyone can afford to have them in their homes. Art is therapeutic for both the artist and the viewer. Converting an artwork into a wearable accessory like a scarf can enhance one's look just like an artwork decorates a wall. Wearable art serves as a meaningful way to preserve an artwork which can be passed down from generation to generation.

She further said that doodle art can also represent info-doodles that convey messages in an organisation, explain medical concepts and much more. Doodle art has various techniques. It not only represents the traditional form but also connects with today's generation. This art form also has the ability to adapt to a contemporary form without dilution of folk art, increasing its acceptability and enabling the artwork to reach a wide audience.

On the occasion, Ms. Kiran Soni Gupta said that the Corona times have been very challenging across the world. The art market in physical space has been very depressed. Artists have been stressed due to their inability to market their artwork. However, on a positive note, these times are also witnessing increased online art activity. These include online art exhibitions, art challenges as well as competitions by art institutions and galleries. These online activities aim to encourage artists to continue sharing their artwork and create an impact in the society.