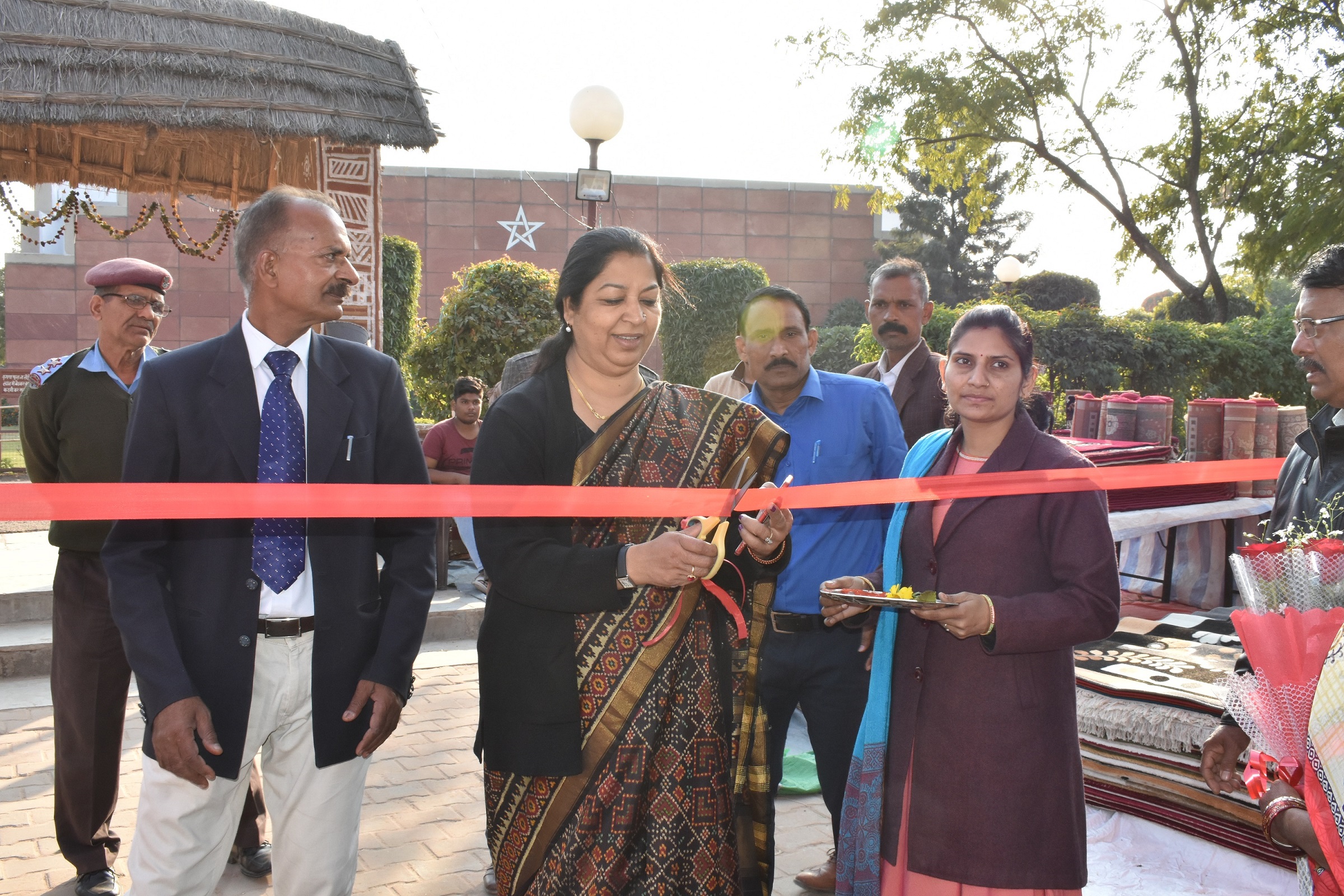 Press Release
The 'Mrignayanee Madhya Pradesh Utsav' is being held for the second time in Jawahar Kala Kendra (JKK) this year. There are around 75 stalls in the exhibition houses a wide variety of textiles like Chanderi, Kosa, Mulberry and Maheshwari Silk Sarees. JKK wants to promote the original artisans, preserve their work for the future generations as well as connect people with their art. This was stated byDirector General of Jawahar Kala Kendra (JKK), Ms. Kiran Soni Gupta who inaugurated the ongoing 'Mrignayanee Madhya Pradesh Utsav' at JKK. The festival is being organised by Mrignayanee, Madhya Pradesh Government Emporium. It will be on till Tuesday, 11 February.
The exhibition has brought together around 111 craft persons and artisans from 46 districts of Madhya Pradesh. A huge collection of sarees is available for sale in a variety of colours and designs with intricate work done by the Karigars. The highlight of the exhibition is the Asharfi Gaz Dupatta in the song 'Jaise Ashrafi Gaz Dina Dupatta Mera' worn by Meena Kumari in the film Pakiza; handicrafts by National awardee, Ram Swarup Soni and saris preferred by the Raj Parivar. The exhibition has a whole range of saris, handloom weaves, dupattas, terracotta, furniture, khadi attire, paintings, jewellery and many more items.
Certificates distributed for Mural Painting Workshop
Director General of JKK, Ms. Kiran Soni Gupta handed out certificates to the participants of the recently concluded 'Mural Painting Workshop' organized by JKK. It is to be recalled that the 9-day workshop, organized under the 'Skillshare from Living Masters' series had 17 participants. It was conducted by expert mural artists, Mr. Anil Kumar M.V. and Mr. Raveendra Chandanathope from Kerala.