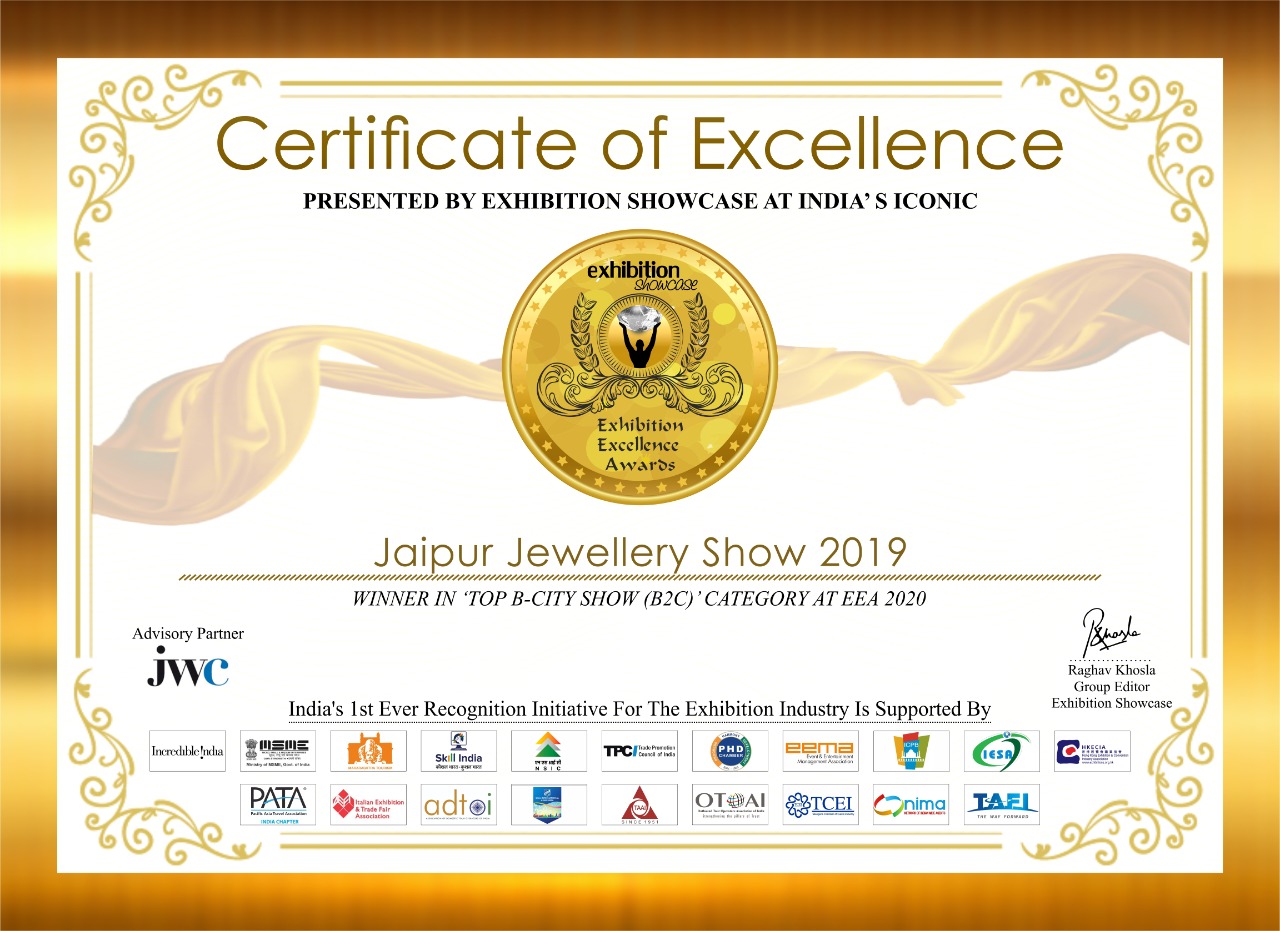 Press Release
Jaipur Jewellery Show (JJS) 2019 was declared as the winner in the 'Top B-city (B2C) Show' category pan India at the 5th Exhibition Excellence Awards held virtually on Tuesday. There were a total of 38 categories of exhibition organizers for all exhibitions planned and held in 2019. The award ceremony was organised by Exhibition Showcase Magazine.
Chairman, JJS, Mr. Vimal Chand Surana thanked the exhibition showcase team and the jury members for the acknowledgement and recognition. He also expressed his gratitude to all the exhibitors and visitors for their participation and contribution to the success of the show.
It is to be recalled that JJS also known as the 'December Show' has fast become one of the most recognized gem & jewellery expositions in the country. One can find everything from rough stones to finished jewellery – all under one roof. In the past few editions of the JJS, the brand has carved a niche for itself in terms of witnessing new trends in manufacturing as well as the choices of the consumer. Aptly called the 'complete show', JJS takes care in showcasing the latest in fashion in the gem and jewellery industry.