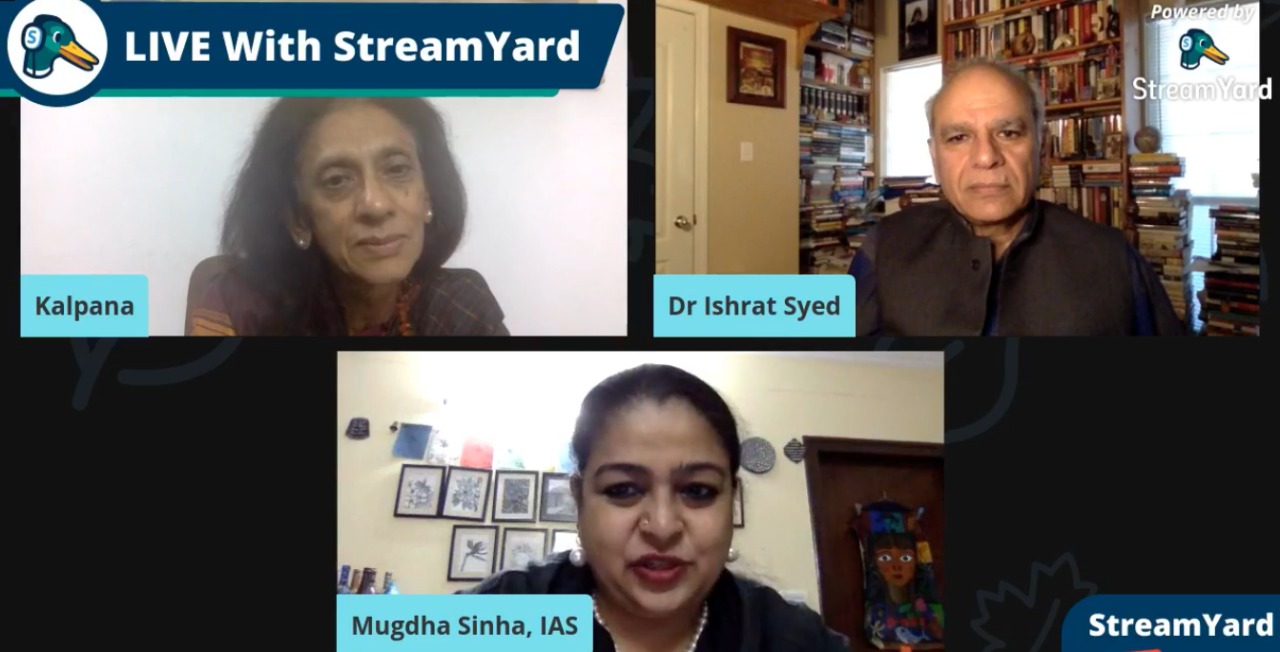 Press Release
An enlightening book author conversation was organized by IAS Association, Rajasthan on Saturday evening on the Facebook page of IAS Literary Society, Rajasthan. The conversation was based on the book 'A Crown of Thorns The Coronavirus and Us' authored by pediatric surgeons, Dr. Kalpana Swaminathan and Dr. Ishrat Syed. They were in conversation with IAS Literary Secretary, IAS Association, Rajasthan, Ms. Mugdha Sinha. The talk focused on some of the key aspects of the global pandemic and offered the audience a better understanding of the virus, its causes, myths, vaccines, the role of ecology, and much more.
Dr. Swaminathan said that one does not notice health but only discomfort. There is no appreciation for the perfectly smooth machine of a body in which one lives. "Immunity is not something that can be built up. Your body knows what to do. You have to give it a chance to do it. For this, the body has to be kept healthy. This can be done by eating well, exercising, checking oneself for chronic illnesses, and being aware of the state of one's body. The concoctions being pushed at us by the society have no scientific validity", she said.
Talking about innate and adaptive immunity, Dr. Syed said that innate immunity is the quality the body has developed over millennia of keeping harmful things at bay. Whereas, adaptive immunity is acquired over time with the body's exposure, making it aware it may be harmed again. There is a need to be vigilant and no one is safe from the virus. Physical distancing, proper ventilation, and keeping oneself healthy are the true ways to combat the virus. There is no quick fix to prevent or cure it. Playing the blame game will help no one. Each person must be individually responsible for their safety and maintaining their health.