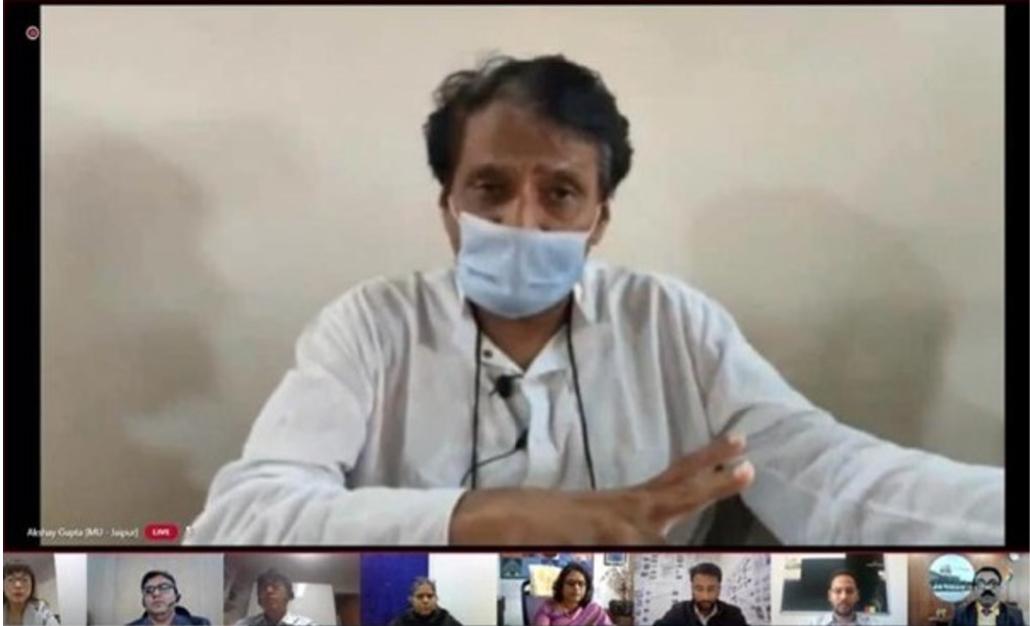 Press Release
A 5-day online Executive Development Program (EDP) on Bamboo has been organized by Manipal University Jaipur (MUJ) in partnership with Konbac Maharashtra. The main objective of the EDP is to promote bamboo as a basic natural building resource among various professionals associated with the construction industry. MP, Chairman, India Bamboo Forum, Mr. Suresh Prabhu; President, MUJ, Prof. Dr. G.K. Prabhu; Pro-President, MUJ, Prof. N.N. Sharma; Prof. Dr. R. Kamath; Dean Faculty of Design, MUJ, Prof. Dr. Anuradha Chatterjee; Director, School of Architecture and Design, MUJ, Prof. Dr. Madhura Yadav and Mr. Krunal Negandhi of Konbac Maharashtra were present on the occasion.
Bamboo has been used in India since ancient times in building construction and decoration materials. Today, India is the second largest producer of bamboo worldwide, but in the current scenario, the use of bamboo among the latest building materials such as concrete, iron and wood seems to be extinct.
On the first day of EDP, Professor Song Yehao of the Tsinghua University China depicted various construction techniques and his works related to bamboo in which many architects, engineers and other professionals participated. Chief spokespersons of the upcoming days of the programme will be— Architect Sanjay Prakash, New Delhi; Prof. Sankalpa of CEPT University; Prof. Dr. Sadhana Tripathi of FRI Dehradun; Director, Konbac Maharashtra, Mr. Sanjeev Karpe and Prof. Dr. Madhura Yadav. Dr. Yadav welcomed all the participants and wished them an enlightening experience during the programme. Departmental Manager, Dr. Sunanda Kapoor expressed her gratitude and wishing for the successful completion of the programme. The program was conducted by architects, Abhas Verma and Akshay Gupta.