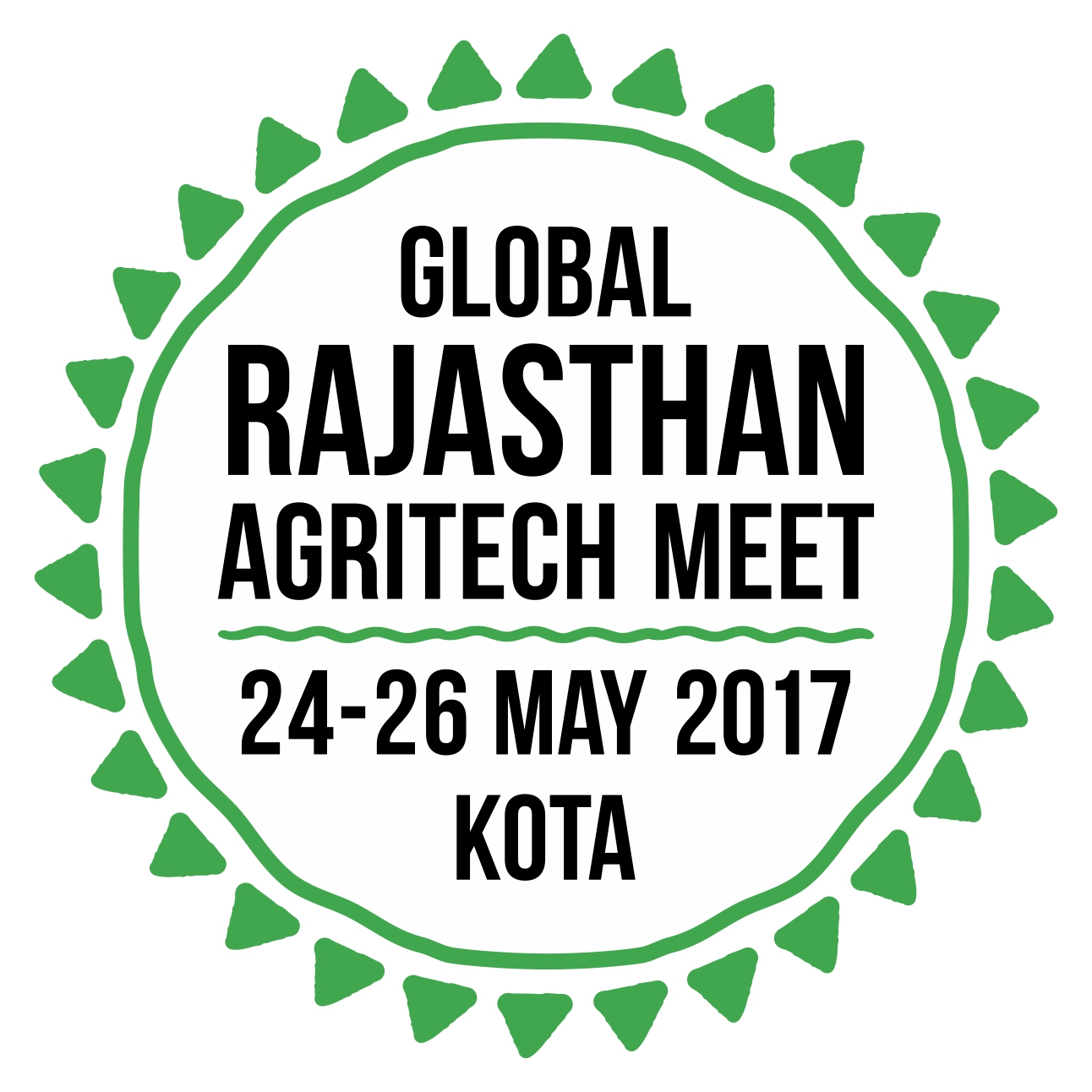 Press Release
From 24 to 26 May
30,000 farmers to attend
Smart farm, Exhibition, Conferences
PREPARATIONS FOR KOTA GRAM IN FULL SWING
Jaipur, 6 May:  Earnest preparations for the forthcoming Global Rajasthan Agritech Meet (GRAM) at Kota from 24 to 26 May have begun. The 3-day mega farmer event will be organised at the RAC parade ground in Kota. Around 30,000 farmers will attend the event. It is being organized by the Government of Rajasthan and Federation of Indian Chambers of Commerce & Industry (FICCI).
Only recently the Chief Minister, Ms. Vasundhara Raje took a review of the preparations for GRAM. She gave elaborate directions emphasising on quality of the event and specifically pertaining to the inaugural session, the exhibition, the 'jajam baithaks', smart farm demonstrations and conferences.  She said that the event should showcase the strengths of Kota region in agriculture and allied sectors as well as the Rajasthan Agri-policies. The 'jajam baithaks' should touch upon the real and practical issues relating to the farmer's problem areas and how they can absorb new technology in their farming methods, she said.
In this context, Principal Secretary Agriculture, Government of Rajasthan, Ms. Neelkamal Darbari met the envoys of the ASEAN and African countries in New Delhi last week. She invited them to partner the event as well as participate in GRAM Kota. During the interaction, Ms. Darbari outlined the important common areas for collaboration with these countries.
For projecting and promoting 'GRAM Kota', participation has already been done at important FICCI events like: 'FICCI Policy Roundtable Conference on Agriculture Marketing Reforms'; 'Conference on India-Poland Bilateral Cooperation in Agriculture & Allied Sectors' and 'EIMA Agrimach India Delhi Roadshow'.
Rajasthan Agriculture Minister, Mr. Prabhu Lal Saini will be taking a review meeting at Kota on 8 May. He will inspect the ongoing work at the RAC parade ground for the mega event and also the preparations pertaining to the exhibition and conferences.
With an aim of spreading awareness and popularizing the event, on ground activation was held last month in Baran, Chhabra, Bhawanimandi, Jhalarapatan and Ramganjmandi. The activation evoked tremendous response from the farmers. A meeting of Sarpanches as well as Kisan Sabhas is also on the cards to promote the event in the region.
About 'Global Rajasthan Agritech Meet 2017, Kota' (GRAM)
GRAM Kota will be held from 24 to 26 May 2017 at RAC Ground, Shivpura, Kota in Rajasthan. The event is being jointly organised by the Government of Rajasthan and Federation of Indian Chambers of Commerce & Industry (FICCI)
Government of Rajasthan looks forward to replicate GRAM 2016's accomplishment in Kota, Rajasthan. Accordingly, one of the core objectives of GRAM Kota would be to expose the farmers of the Kota Division to best agriculture practices and define the next qualitative leap in Kota's agriculture growth story.
The event will bring all stakeholders – farmers from in and around Kota, academicians, technologists, agribusiness companies and policy makers.