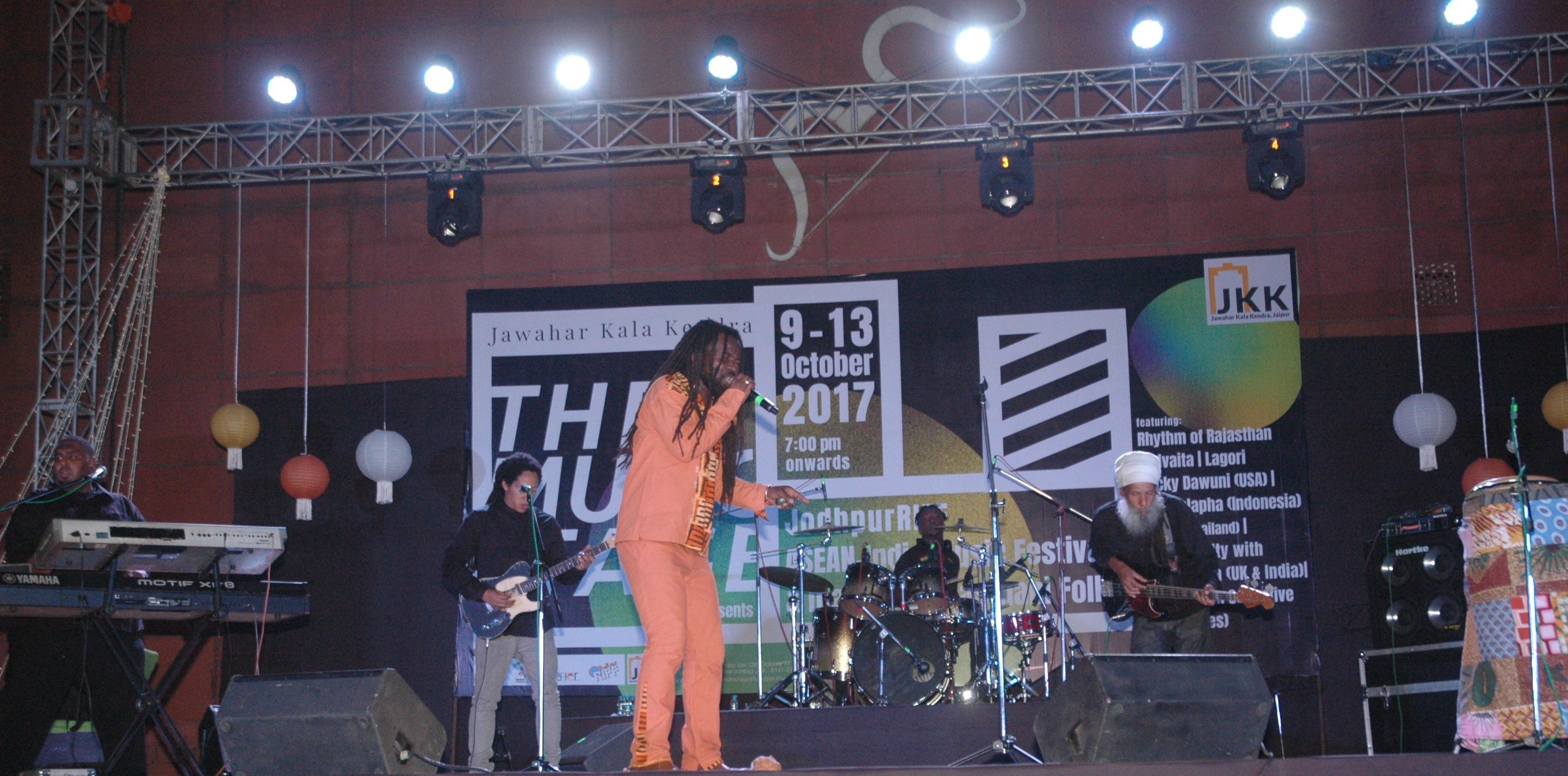 Press Release
The day 3 of the 5-day musical festival 'The Music Stage' at Jawahar Kala Kendra (JKK) witnessed the galvanizing performance of Grammy Nominated Musician and Activist Rocky Dawuni from USA. The event was held in collaboration with Jodhpur RIFF.
Dawuni rendered upbeat Reggae tracks like African Thriller, Crusade, Jammin Nation, Black Star, Rock Your Soul, among others. The crowd could not get enough of his infectious and sing-along music.
Also known as "Ghana's Bob Marley", Dawuni straddles the boundaries between Africa, the Carribean and the US.  Through his music he attempts to also give out social and humanitarian messages to unite generations and culture.
Among his band were Andre Morris, Ronnie McQueen, Michael McTaggart and Saddat 'Kwame' Boakye. Today there will be performances by Shooglenifty (UK) with Dhun Dhora (Rajasthan) at 7 pm at JKK. The entry is through tickets which can be obtained from JKK's reception.