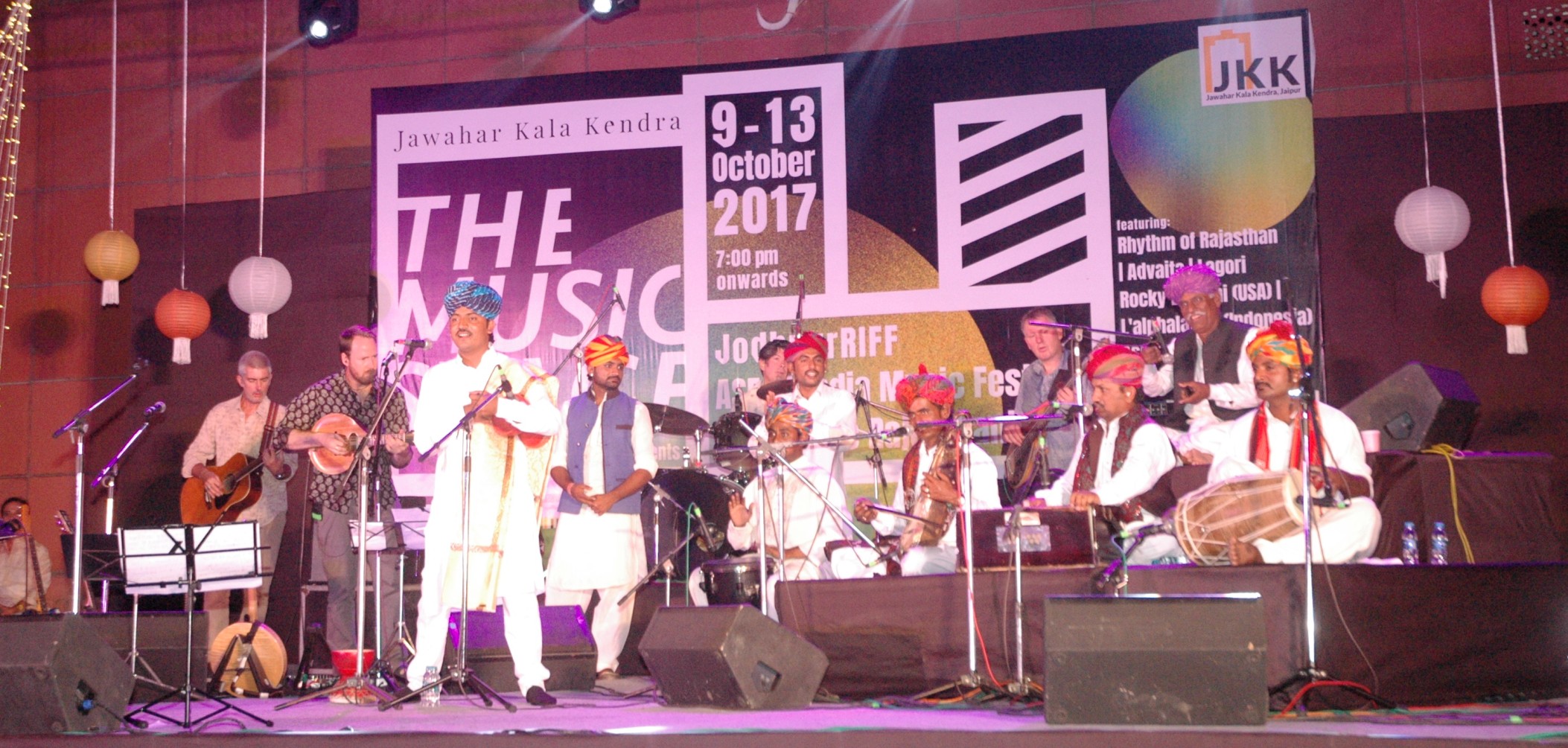 Press Release
The day 4 of the 5 day musical festival 'The Music Stage' at Jawahar Kala Kendra (JKK) witnessed a live interplay of two bands – Shooglenifty and Dhun Dhora —  bolted together. The event was held in collaboration with Jodhpur RIFF.
The UK band 'Shooglenifty' and Rajasthani band 'DhunDhora' showcased such a synergy that every member in audience was seen shaking up a leg. Performing in two minority languages – Gaelic and Marwari, when these two bands appeared on stage together, there was a musical jugalbandi that was a delight to witness. They rendered songs like Hitchki, Bole To Meetho Lage, Written in Water, Two Brothers, among others.
Shooglenifty band members, popularly called 'Shoogles', featured a young fiddler artist Laura Wilkie and vocalist Kaela Rowan. With them were Malcom Crosbie playing guitar, Garry Finlayson playing banjo, James Mackintosh on drums, Evan MacPherson playing mandolin and Quee MacArthuron on percussion. DhunDhora had Dayam Khan on harmonium,  Swaroop Khan and Chanan Khan on Dhol, Ghafoor Khan Manganiyar on Khartal, Latif Khan on morchang, Sardar Khan on Sarangi and Pyaru Khan on Cheep.
Tomorrow there will be performance of Rajasthani folk by the band 'Rhythms of Rajasthan' followed by Diwali Celebrations at 7 pm. The event tomorrow is open to all.