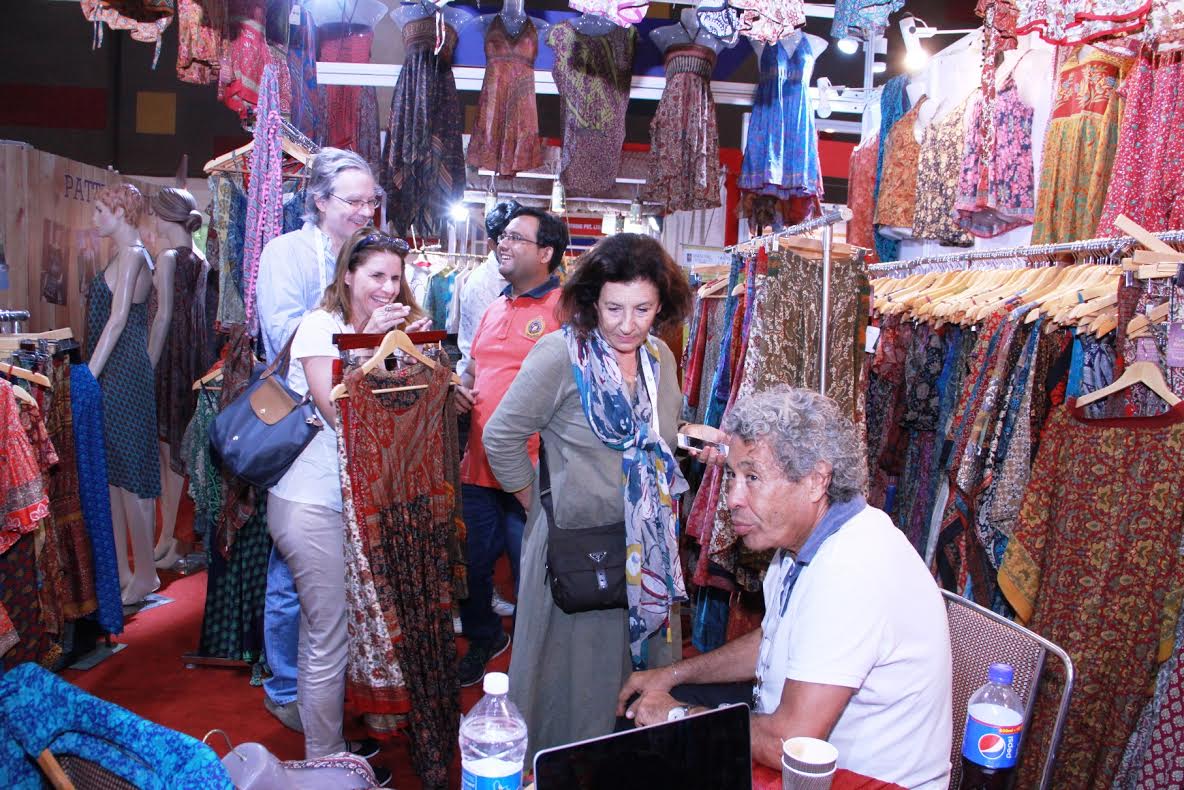 Press Release
Jaipur, 22 October: As many as 70 foreign buyers from 22 countries are participating in this global event. 179 exhibitors across the entire textile value addition chain – from spinning to fashion, be it products or machinery & technology, from various parts of the country participating in the event. Similarly, 117 representatives from 92 Indian buying houses companies /agents are participating in the event.
A regular participant of Vastra, Priyanka Nigam from a leading fashion designing institute said that it is only the second day of the fair and we have been receiving requests from Australia, USA and Dubai. "Ladies garments, home furnishing and décor products are a huge hit amongst the international buyers", said Nigam.
Calvin Murray of New York based CLM Enterprise Ltd attending Vastra for the second time said, "I first visited Vastra in 2013 and connected with two exporters. My first visit here made me realize that it is very important to connect with manufacturers instead of traders. Vastra is a huge platform for both the exporters and buyers to interact, market and sell their products." He further said that his firms has been importing rugs, table mats and few other home décor items from Indian markets. "I like the dedication of Jaipur export houses, they are here to do real business and believe in quick dealings," he said.
Another buyer from Australia said that she is a regular visitor at Vastra and she keeps coming to Jaipur for purchasing traditional Bagru and Saganeri textiles.