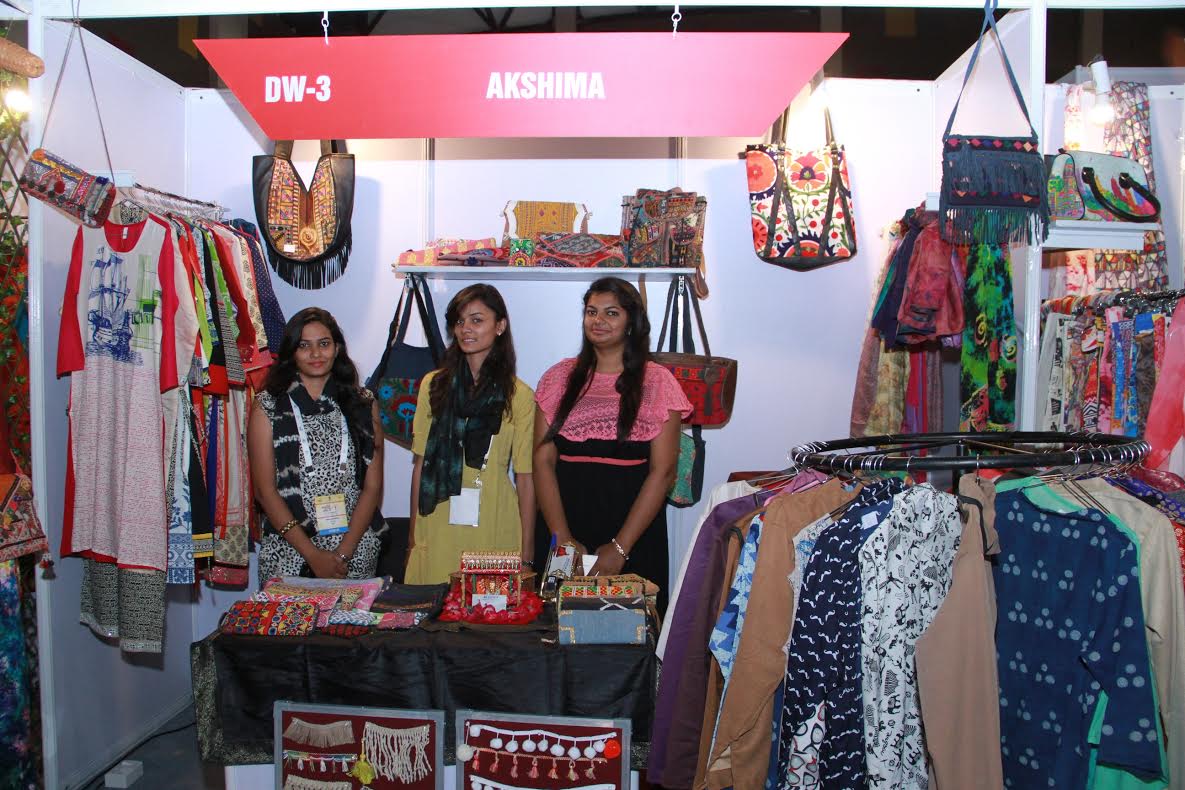 Press Release (Vastra Day 3)
'Design Display Wall' attracting visitors at Vastra-2016
Jaipur, 22 October: The ongoing international textile and apparel fair – Vastra 2016 is serving as a huge platform for the young designers andentrepreneurs to begin their own venture in both domestic and international markets. The Design Display Wall in the fair has more than 20 kiosks displaying various textile products in an innovative and creative manner by the aspiring entrepreneurs.
It is noteworthy that the stalls in the Design Display Wall have been given for relatively lower costs than the other stalls of the fair. This area is being thronged by Indian buying houses and agents, retail and institutional buyers as well as foreign buyers. They are also exploring businessopportunities with these entrepreneurs and designers.
The 4-day international apparel and textile fair, 'VASTRA-2016' is being organized by the Rajasthan State Industrial Development and Investment Corporation Ltd. (RIICO) and Federation of Indian Chambers of Commerce and Industry (FICCI) at Jaipur Exhibition and Convention Centre (JECC).
Exhibiting her products for the first time in the Design Display Wall, Anurita Jain said that earlier she used to work for someone else but now she has her own fashion label by the name of 'Design Engine'. She would Sell clothes online, and save up to establish the brand. She further said that she is displaying here tops, tunics, beach wear, handbags, cushion covers and garments made out of Dabu handblock prints, among others. She also said that many buying houses are showing interest in the products.
After doing a course in fashion designing from International Institute of Fashion Design (INIFD) and Apparel Training & Design Centre (ATDC) Meenakshi Maheshwari, Mini Maheshari and Nisha Singodia have created a label by the name of 'Akshima'.  Their products displayed at the Design Display Wall include silk kurtis in tie and dye design, handbags, jackets, stoles as well as accessories. Looking at the businessopportunities here, they say that they will surely participate in Vastra next year as well.
Aditi Sharma and Amrita Purohit of Pittora.com say that with the objective of providing an identity as well as economic independence to the handicraft artistes working on the grassroots level, they decided to start their own online apparel business. They are exhibiting miniature paintings, rugs, handcrafted umbrellas, Jodhpuri leheriyan – bandhej mix sarees, leather bags of Barmer among others. Through Vastra-2016 they are getting an opportunity to interact with both foreign and domestic buyers.
The concluding day (23 October, Sunday) of the ongoing International Textile and Apparel Fair – Vastra – has been especially designed for B2C activities. The fair will be open for the general public on this day from 10 am to 8 pm.