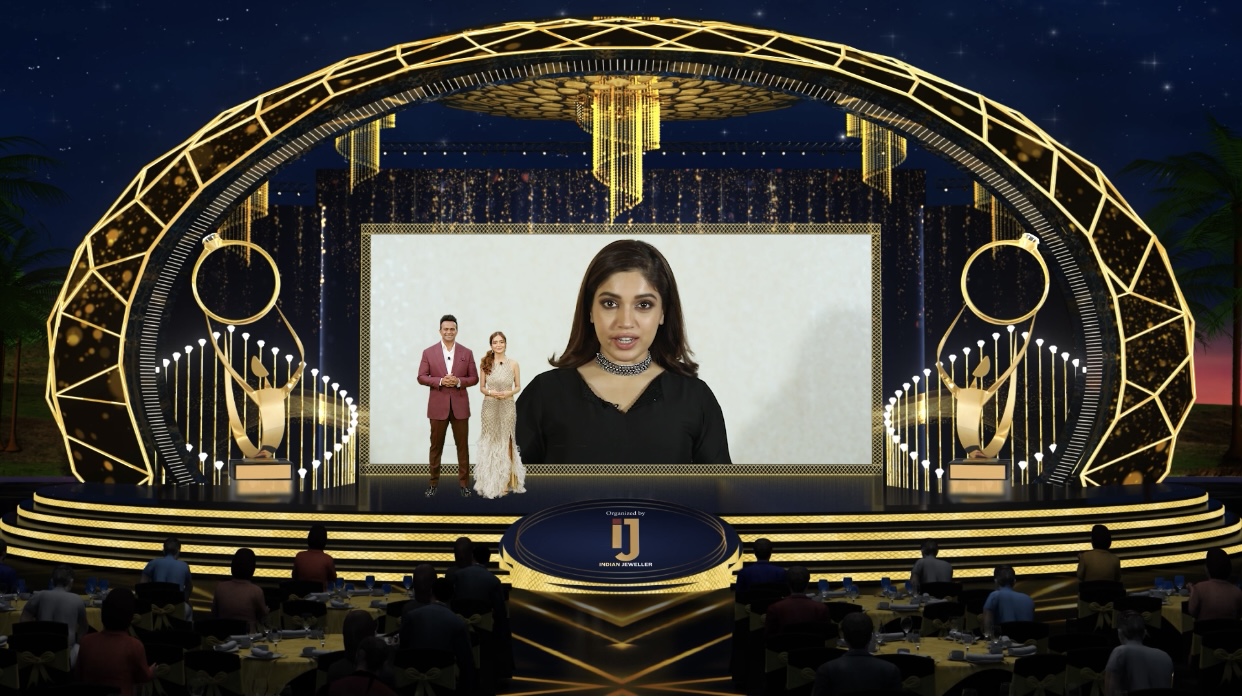 Press Release
Indian Jeweller Magazine announced the winners for JJS-IJ Jewellers Choice Design Awards 2020 in an awards ceremony held virtually on Sunday. As many as 22 awards were given away in 20 categories. Now celebrating its 10th edition, the prestigious awards ceremony recognizes and honours the outstanding designs by established and upcoming designers, manufacturers, and retailers.
This year, the celebrity presenters of the awards were well-known Bollywood actors, Arjun Kapoor and Bhumi Pednekar. The awards ceremony was attended by the who's who of the gems and jewellery trade fraternity. Eminent personalities Mr. Sriram Natarajan- Managing Director GIA; Vimal Chand Surana- Chairman-JJS; Rajiv Jain-Secretary JJS; Anantha Padmanabhan-Chairman, GJC; Colin Shah-Chairman, GJEPC & Ghanshyambhai Dholakia-Director Hari Krishna Group and many more were present on the occasion.
Editor of Indian Jeweller Magazine, Alok Kala, said "It has been a pleasure to be able to provide a platform that recognizes the hard work and talent in the field of jewellery
The finalists were chosen virtually by the Grand Jury Meet. Out of the 99 finalist pieces chosen from 600 plus entries across 21 cities of India. As many as 22 pieces have been chosen by the jury at Mumbai.