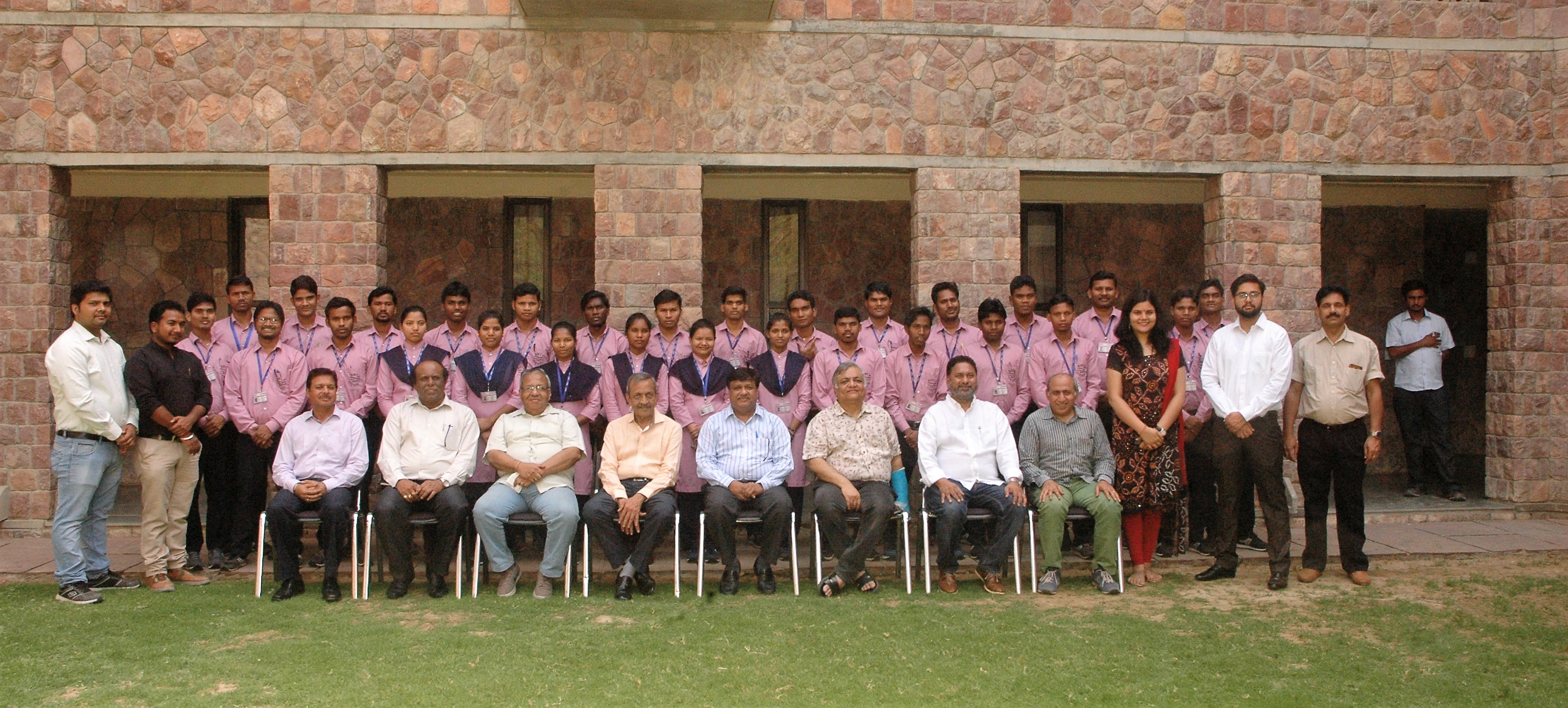 Press Release
"TRIBAL PEOPLE CONSTITUTING OF 8.5% OF THE NATION'S POPULATION LACKS EVEN THE BASIC FACILITIES"
– Mr. Pramathesh Ambasta
CEO, Bharat Rural Livelihoods Foundation (BRLF)

The tribal population comprises of 8.5% of India's total population. This community has fallen behind on providing the basic facilities like water, sanitation, irrigation, road construction and proper nutrition to its people. This was informed by CEO, Bharat Rural Livelihoods Foundation (BRLF), Mr. Pramathesh Ambasta. He was addressing the annual convocation at IIHMR University for the batch of 2017 of the 6-month long 'Certificate Programme in Rural Livelihoods' (CPRL). As many as 29 students from tribal areas across India were awarded their coveted certificates today.
Mr. Ambasta further added that despite the Government incurring a large expenditure on curating various schemes aimed towards rural development, these schemes are not getting implemented properly at the grass-root level. There is a significant need for people to be trained professionally in order to comprehend the underlying challenges of the tribal areas.
President, IIHMR-U, Dr. P.R. Sodani said that the CPRL programme has been specially designed as a capacity building programme keeping in mind the diverse tribal geographies. These students have been professionally trained to take up leadership positions in their respective areas. As the tribal regions are a very specific area such a uniquely designed course with countrywide representation from across 6 States will facilitate integrated learning across a wide spectrum. The fieldwork done by these students serves as a unique opportunity for skill development beyond theoretical and classroom learning.
EC Member BRLF, Dr. Ajay Dandekar said that water, air and agricultural land symbolise the identity of the people. The need of the hour is to look after these available resources and pass them on to the future generations.
The scholars were awarded certificates by Mr. Pramathesh Ambasta along with Dr. P.R. Sodani. The vote of thanks on the occasion was delivered by Dean Academics, IIHMR-U, Dr. Ashok Kaushik.