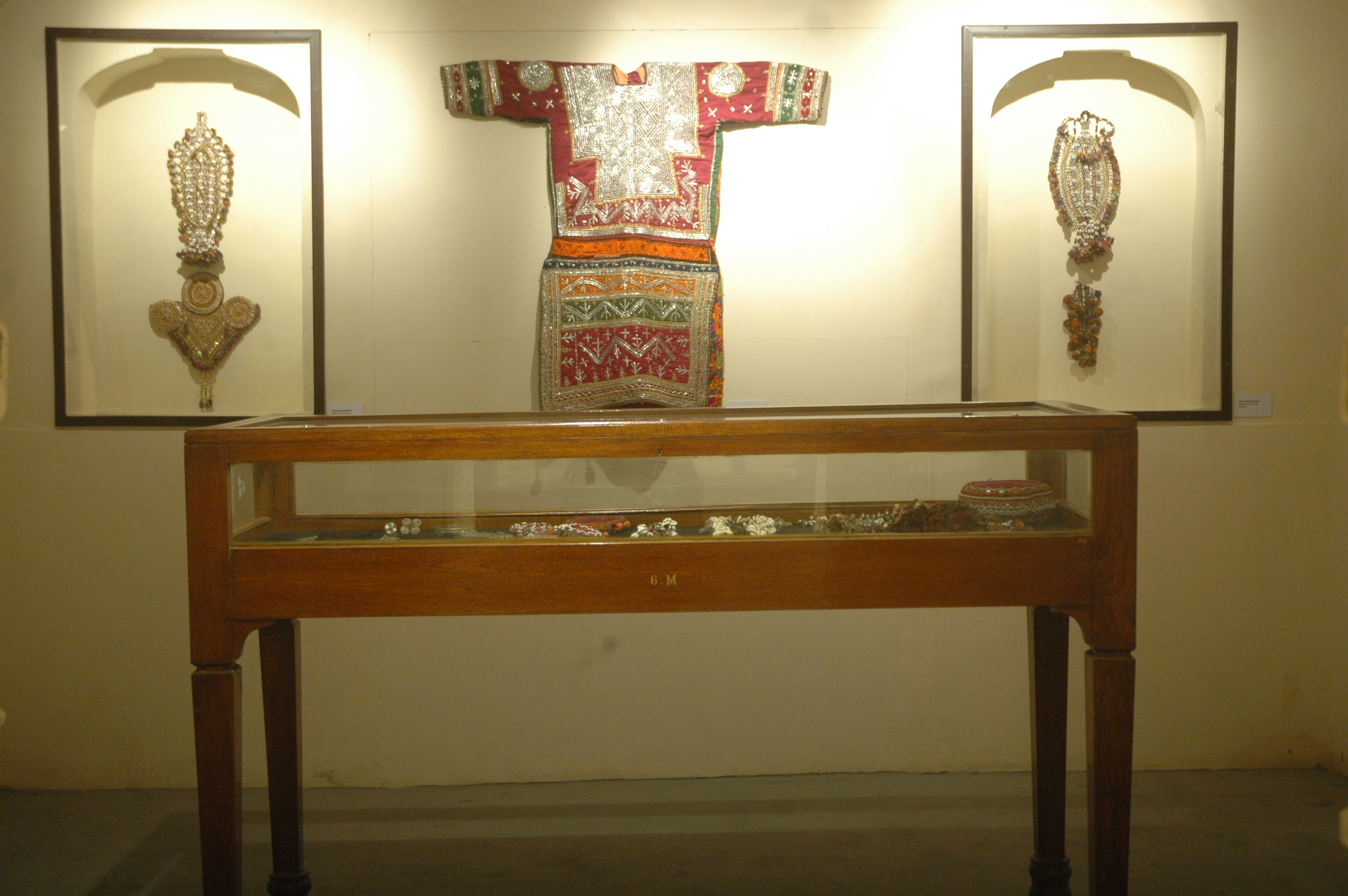 Press Release
A walk around was organised by the Department of Archaeology and Museums, Government of Rajasthan at the Museum of Legacies situated at the Kishanpole Baazar in Jaipur.  The curator of the Museum, Ms. Apurba Roy Choudhury lead the walk describing the collection displayed at the museum. She informed that the Museum of Legacies has opened with 5 primary galleries. Each gallery has been allotted to an individual who has been instrumental in the art and culture scene of India. The museum exclusively displays the rich cultural heritage of Rajasthan with a diverse collection that includes textiles, jewellery, stoneware and inlay work, painting, pottery and more. It exhibits indigenous art from different parts of India. Mr. Sudhir Kasliwal, whose curation presents a visual journey of the history of jewellery making in Rajasthan, was also present at the occasion and gave an insight of the collection.
Ms. Choudhury further informed that the Brij Bhasin's collection of Everyday Embroideries shows the stunning array of textiles that are found across the state of Rajasthan. Similarly, Mitch Crites displays semi-precious stone and marble works that have been created in his oeuvre and paintings that have been lovingly collected by him and his wife, Nilou, during their stay in India. The incredible collection of Pichvai paintings by  Pooja Singhal highlights the beauty and cultural diversity of the region within the form. Ojas Art brings a vibrant collection of indigenous paintings made by some highly skilled Bhil artists.
The curator added that apart from these galleries, there is a space dedicated to two larger than life puppets, made by a well-known puppeteer Vicky Bhatt, that represent the much-loved traditional art form of Rajasthani puppetry. The museum hopes to be a microcosm of the best of Indian artistic practice.
It is to be recalled that originally a residence of Pandit Shivdeen, Minister of the erstwhile Jaipur state during the reign of Sawai Raja Ram Singh II (1825-1830), the building before turning into the Museum of Legacies, formerly operated as the Rajasthan School of Arts.
The place opened as a museum on 9 December 2017 and is a very inclusive space that caters to locals and tourists alike. One can view the best of Rajasthani art and craft under one roof at the Museum of Legacies.