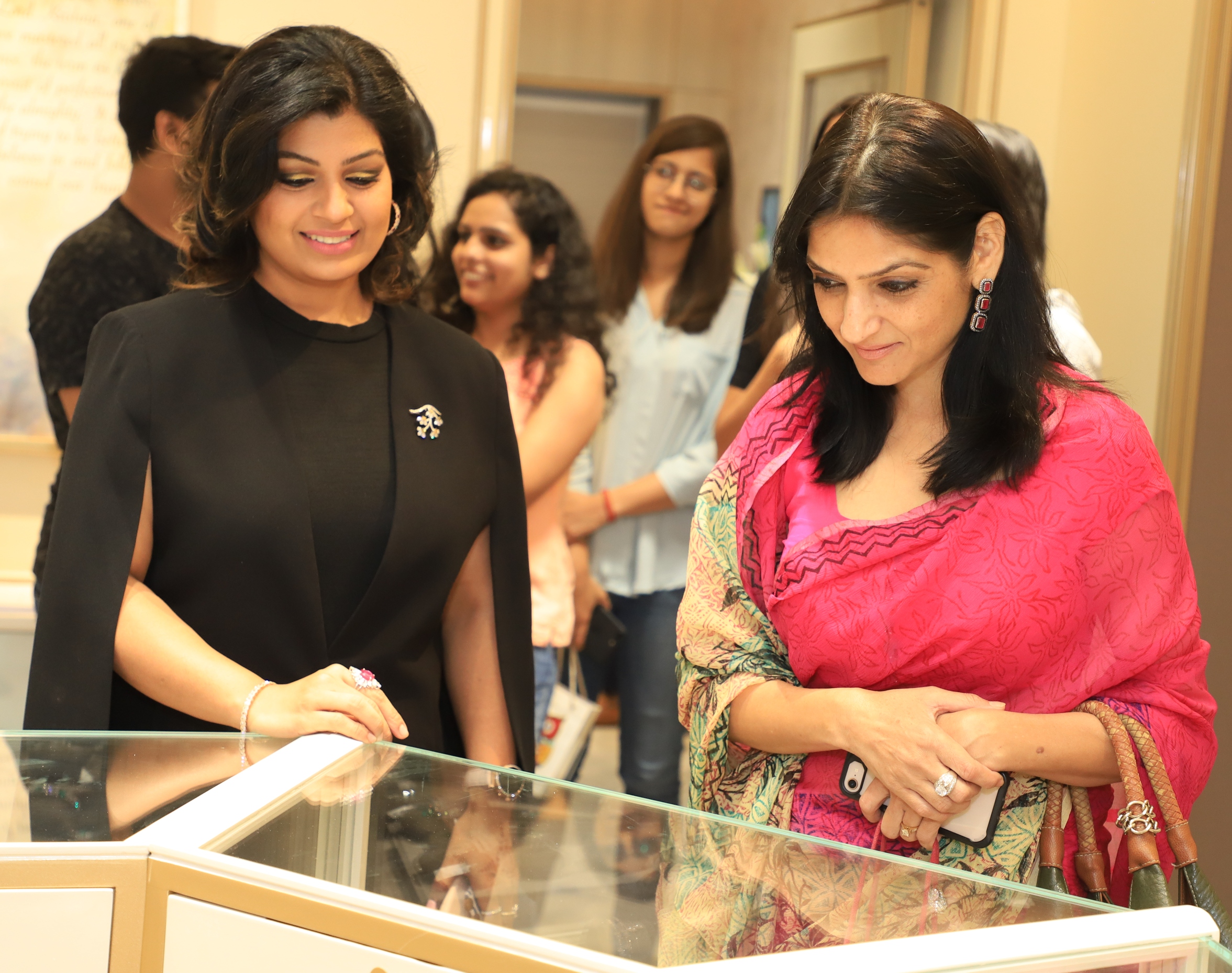 Press Release
Premier jewellery boutique, 'House of 64 Facets' launches their flagship boutique in Jaipur today. The store is located in Chaitanya Marg, C-Scheme. The space has been created to not just view jewellery but to also witness the stories and inspirations that guide the craft. 64 Facets is known for their work in versatile and delicate diamonds where every piece has its own story. With this launch, 'House of 64 Facets' exclusively retails its diamonds in a wide variety of elegant cuts and designer jewellery in the form of rings, necklaces, earrings and bracelets.
Founder of '64 Facets', Mr. Lalit Soni said that the brand's main focus is on the uncompromising quality of each and every diamond and gemstone. Inspecting each stone by hand, the finest diamonds are sourced in the rough, from responsible trade partners. A team of seasoned diamantaires then individually cuts and polishes each diamond, which is then put into the hands of a talented craftsman. Since each stone is hand-cut, every piece is truly unique and the result of a highly creative and artisanal process. From one generation to the next, the Soni family and its team of craftsmen have perfected the art of diamond cutting with shallow cuts that bring out the natural glow of the stones. The term '64 facets' is used in reference to the pursuit of perfection and the pursuit of being one with the Almighty.
About 64 Facets
'64 Facets' is a premier boutique for versatile and delicate diamond jewellery for the modern women. The pieces are light, delicate, feminine and designed to be worn on any occasion. The brand engages in everything, from cutting the rough diamonds to crafting the jewellery with natural, sustainably sourced diamonds. Every 64Facets piece has its own story. A team of seasoned diamantaires individually cut and polish each diamond. '64 Facets' deals in diamond necklaces, rings, earrings and bracelets. The brand also insists on only the highest ethical, social and environmental standards.