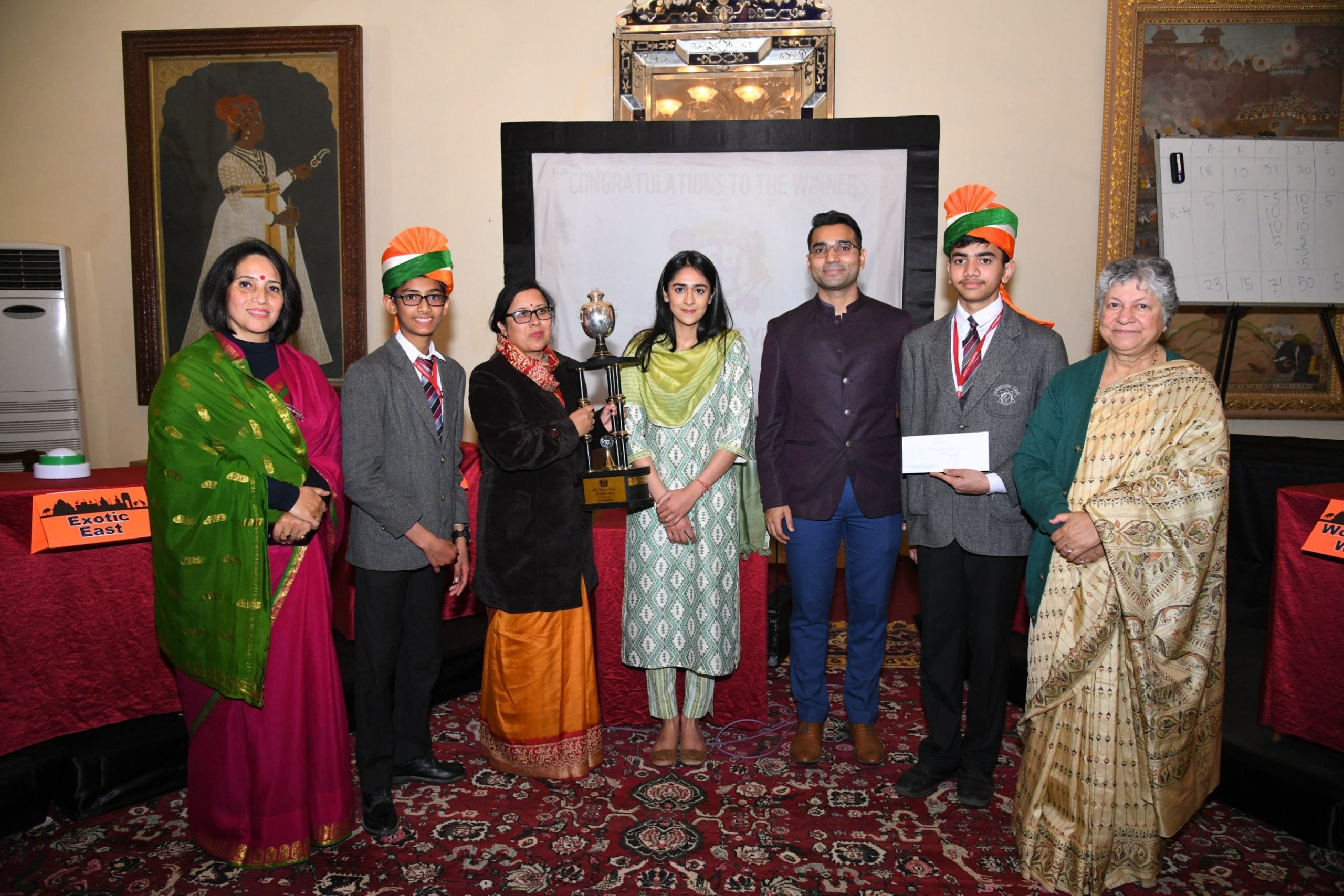 Press Release
As many as 54 students from 27 schools of Jaipur participated in an Inter-School Heritage Quiz held at City Palace. The quiz was held on the occasion of the 19th Founder's day of the Palace School which also happens to be the birthday of Princess Diya Kumari. Maharaja Sawai Man Singh (MSMS) II Museum Trust organised the quiz in collaboration with The Palace School. Also, present on the occasion were Princess Gauravi Kumari and Executive Trustee, MSMS II Museum, Ms. Rama Dutt. The quiz was moderated by TV anchor and quiz master, Ajay Poonia.
The quiz themed 'Incredible India' comprised of a preliminary written round. The selected teams then progressed to the finals which was a buzzer round between 6 teams. It had questions on history, mythology, religion, geography, general knowledge and much more. The students also greatly enjoyed participating in the audio-visual questions. The quiz was made highly interactive with audience participation as well. Various schools from the city such as Maharaja Sawai Bhawani Singh School, St Teresa, Seedling Modern High School, Seedling Public School, Subodh Public-Rambagh and Airport, Kapil Gyanpeeth, among others participated in the quiz.
On the occasion, Princess Gauravi Kumari said "It is a matter of immense pride that the school is celebrating the 19th Founder's Day of the Palace school with such an exciting quiz. It is so good to see that the school has grown so much and is keeping up with the traditions while imparting modern education."
Principal of The Palace School, Ms. Urvashi Warman said that the quiz aims at making students familiar with the rich cultural heritage of our country. The quiz is also a learning experience and not focused on winning or losing but about imbibing the learning.
The winner of the quiz was Cambridge Court School. The second prize was bagged by Jayshree Periwal School, third prize by Maharani Gayatri Devi Girls' Public School and 4th prize by Cambridge Court World School. The winning team received a trophy along with a cash prize of Rs. 5100. The other winners also received cash prizes.