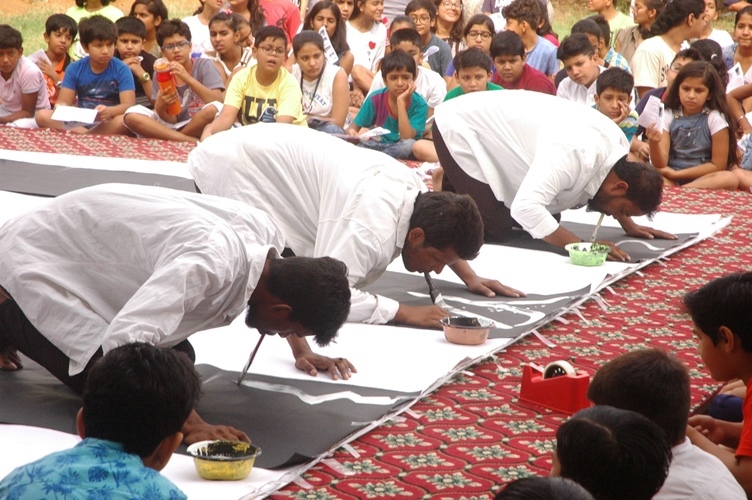 Press Release
A performance inspired by the fundamentals of painting was staged on Sunday morning in the lawns of Jawahar Kala Kendra. Themed as 'In Between The Elements of Paintings, The Body and The Space', this act was conceptualised by Dr. Krishna Mahawer.
The main concept of the performance was based on the visible and invisible fundamentals of painting like line, colour, form, texture, tone and space which are often present in one or the other form. The artists presented the whole act through body movements and different postures on light music which gave the feel of paintings coming out alive. While one of the acts part of the performance included participants dancing in slow movements on violin music, there was one in which 2 men- one painted in white and the other in black depicted a beautiful blend of these two colours. There were many other such renditions of paintings in the dance style and artists even painted a long piece of paper with brushes in their mouths without using hands. The performance was concluded with a group of participants narrating out a message of power of truthfulness, liberation and beauty of art. All the acts together seemed like paintings coming out alive. It was a very unique performance that brought out various elements of art into one performance and left the audience mesmerised.
Dr. Krishna expressed that the priority of an art teacher should be to give students a free and creative environment in and outside of the classes and that the theories should be taught in a visual manner. Enacting the same, she selects painting students to develop this idea. She further said that while initially this practice started in the classroom, later on it got extended to become an art piece.