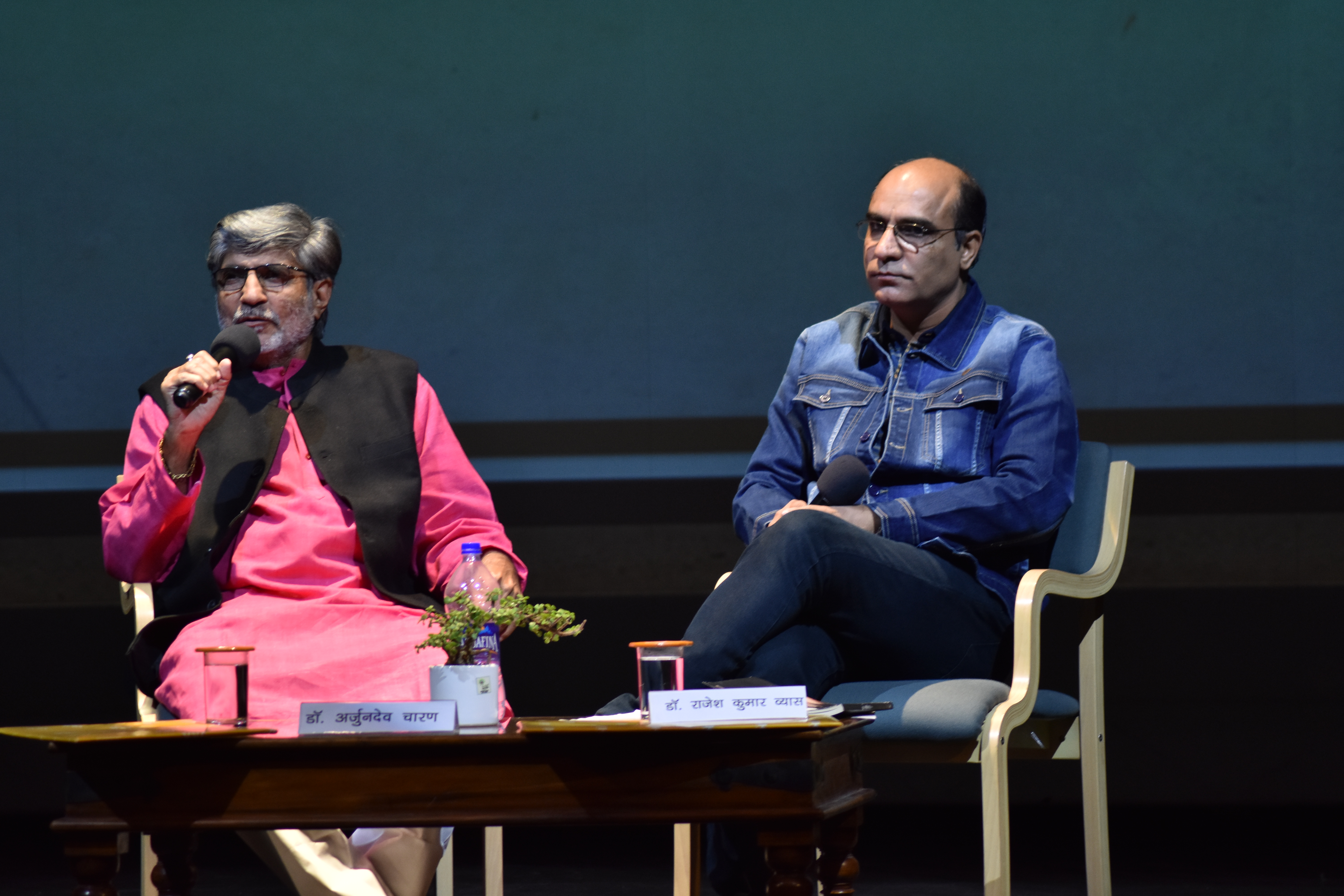 Press Release
After Bramha wrote the fifth Vedawith combined research from the previous 4 Veda, he called upon Indra to assemble the Gods and put the Veda to proper use. But Indra informed him that only someone with the qualities of – skill, perception, empathy and hard-working nature and utilise the Veda. This was to be the 'Rishi' (Sage). 'Natyashashtra' is most apt in theatre as theatre artistes are in search of truth with single-minded commitment just like the 'Rishi'. This was informed by Chairperson of National School of Drama, Dr. Arjun Deo Charan. He was delivering a talk on 'Natyashashtra and Modern Arts' at the 'Natyashashtra Samvad' programme held at JKK today. He was in conversation with culturist, poet, art critic and travel writer, Dr. Rajesh Kumar Vyas.
He further said that India knowledge is based on traditions and it is very disappointing that we are losing our traditions due to simple negligence. The new generation is unaware of the 'Natyashashtra' and its contents. In modern times, it is imperative to understand that with understanding 'Natyashashtra' there can be no 'Natya' (theatre). Post colonisation, we have all began adopting the English languages and learnt from what happened in the past. But Indian history is very different. It is a study of 'What is' and not 'What Was'.
Advising aspiring theatre artistes, Mr. Charan said that in order to be theatre practitioner one needs to read as many books as possible. This will help them understand not only themselves but also the viewpoints, mentality and emotions of another.