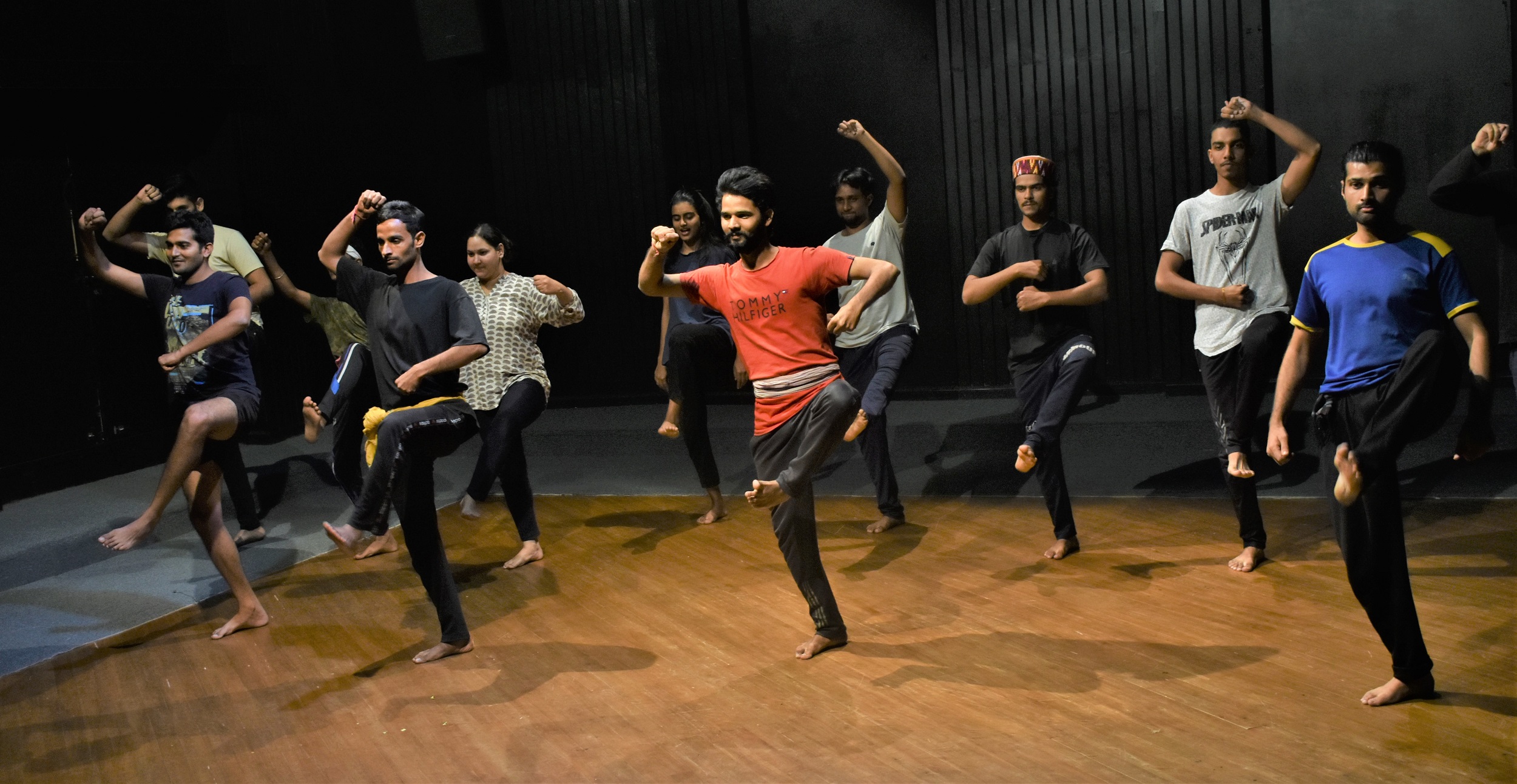 Press Release
As many as 22 theatre practitioners and dancers are learning about the richness and legacy of the traditional Indian theatre form of 'Kutiyattam'. JKK has organised a workshop 'Kutiyattam' and 'Navarasa Sadhana' to teach the techniques of 'Abhinaya', a methodology which has been created by renowned Kutiyattam exponent, Mr. G. Venu. The workshop is being conducted by practitioner of Kutiyattam, Ms. Kapila Venu.
Talking about the workshop, Ms. Venu said that the students are learning the basics of Kutiyattam which include the various postures, hand gestures and the relationship between the hand and the eye. 'Navaras Sadhana' is beneficial for anyone who wants to explore their emotionality irrespective of the genre in which they perform. It helps open up one's emotional world and their expressions. Kuttiyatam training is also good to energise the body and improve one's stage presence. It also helps understand the significance and role of the eye by making the actor conscious of the various possibilities with the eye as well.
Talking about the current status of Kutiyattam in the status in the country, Ms. Venu further said that Kutiyattam is in a good place despite having few practitioners. One must realise that it is a very deep and intense form which is not meant to be popularised. It can be compared to the art form of Dhrupad in the sense that only those who are deeply interested in the form would put in the effort to practise it. A lot of theatre practitioners from around the world are becoming interested in Kutiyattam.