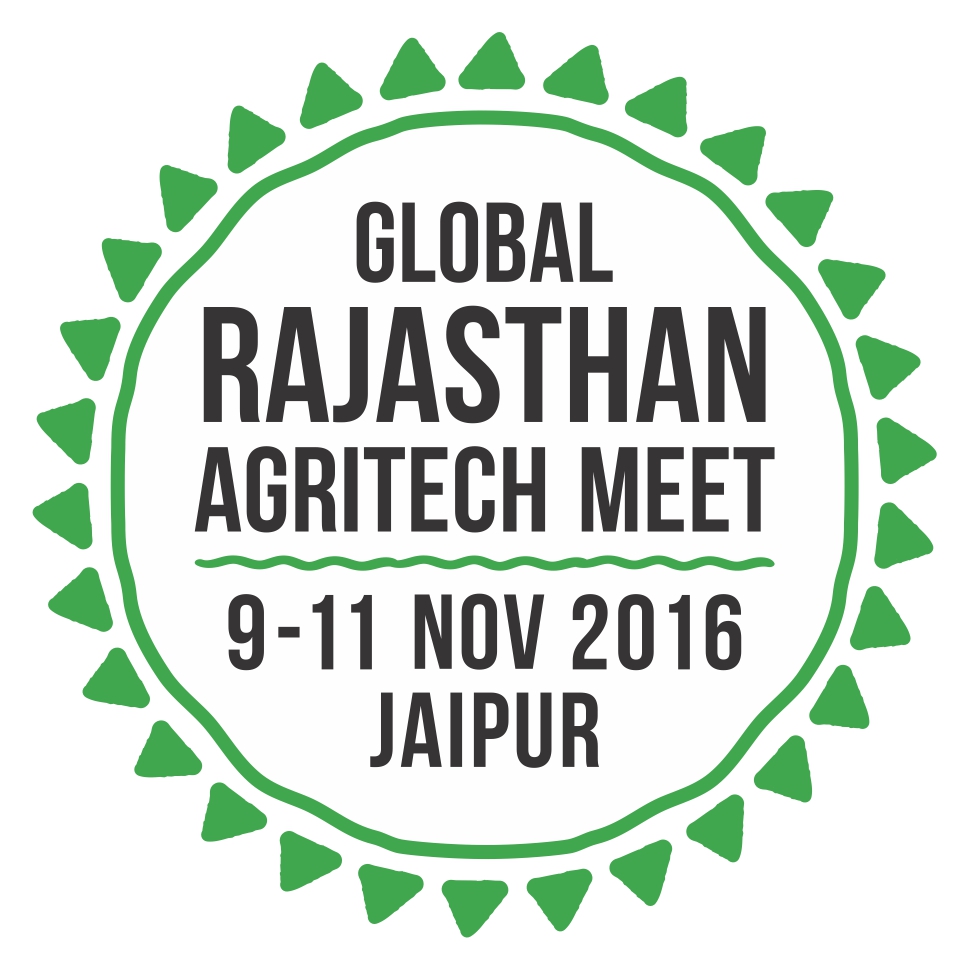 Press Release 
'Global Rajasthan Agritech Meet 2016'
Jaipur, 9 November: In a bid to immediately address farmers' agri problems a unique initiative in the form of Jajam Chaupal was held at Global Rajasthan Agritech Meet 2016 here at Sitapura-based Jaipur Exhibition and Convention Centre today.
Various topics under agriculture, horticulture and animal husbandry were covered during these sessions at Jajam Chaupal. Today during the agriculture session, the farmers were informed about the advanced techniques of organic farming and entrepreneurship development by the experts. They were also told about various agricultural schemes, opportunities in beekeeping, importance and opportunities of mushroom farming and Online Commodity Exchange.
During the Animal Husbandry session the experts spoke in length about the prevention of clinical disease during cattle breeding. They also shared their insight on advanced technology of animal nutrition for profitable dairy farming and prevention on irregular breeding of animals and their sterility. A Q&A session was also organized during the Chaupal.
While in the Horticulture session – new techniques to increase date palm cultivation, pest control in citrus fruits were a few topics which were discussed.
All the session saw huge participation of the farmers. The experts during these sessions were mostly from Agriculture Universities and concerned Departmental officers.
About 'Global Rajasthan Agritech Meet 2016' (GRAM):
The 'GRAM' is an international event which is being from 9 to 11 November at the Jaipur Exhibition and Convention Center (JECC) at Sitapura in Jaipur. It is jointly organized by the Government of Rajasthan and Federation of Indian Chambers of Commerce and Industry (FICCI). The mega event will be attended by around 50,000 farmers. The primary objective of GRAM is to ensure economic empowerment of the farmers through accelerated yet sustainable growth in agriculture. In addition to farmers, the global event will also showcase global best practices and best of technologies suited to the agro-climatic conditions of Rajasthan. It will also be an important platform for investors, manufacturers, academicians and researchers. For further details please visit: http://gramrajasthan.in