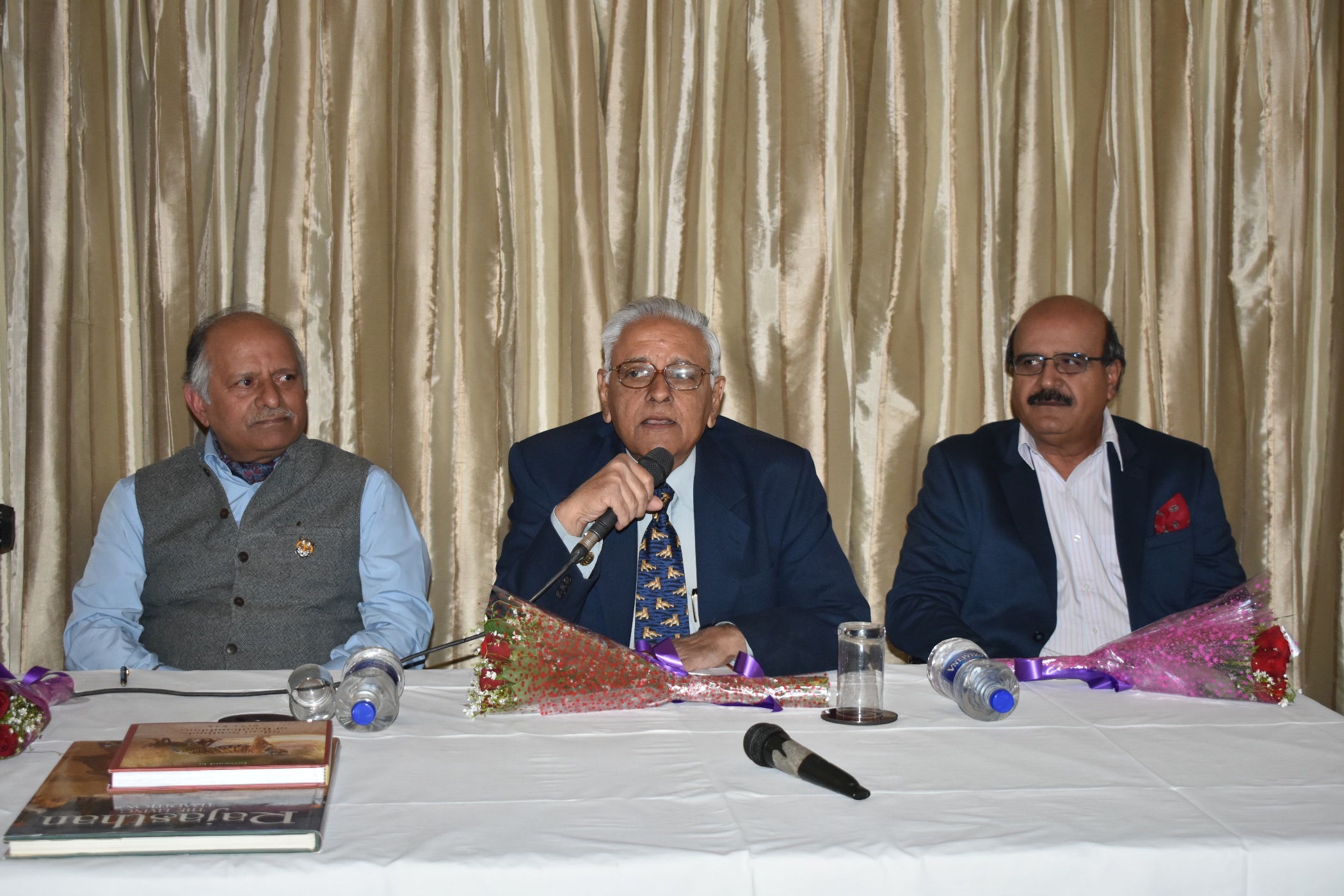 Press Release
"DWINDLING TIGER POPULATION IN THE WORLD TODAY IS A MATTER OF CONCERN"
–  Divyabhanu Chavda
Tracing the evolution of the Tiger in the world, President Emeritus World Wildlife Fund for Nature (WWF), Mr. Divyabhanu Chavda said that the dwindling tiger population today is a matter of concern globally. There are 4 different species of tigers existing in the world today – Siberian, Bengal, Indo China and Sumatran Tiger. While the Siberian Tiger is the largest in size, the Sumatran is the smallest. He was speaking at a panel discussion on the Indian and Global Perspectives of Tiger Conservation at the Ashok Club in Jaipur.
He further said that out of these, only the Siberian and Bengal tiger consider human beings as a natural part of their prey area.
Secretary General, WWF India, Mr. Ravi Singh informed that the Global Tiger Status today stands at 3890. A whopping 60% of these are in India. Even though the number of tigers is increasing gradually in India, there are still a number of gaps that need to be filled. Political will and momentum are of paramount importance in this regard, added Mr. Singh.
Speaking on Wildlife Tourism, Ex-Hon, Wildlife Warden and Conservationist, Mr. Balendu Singh said that tourism is a double edged sword. Though it has positive impact in terms of spread of awareness and revenue generation, it can also be detrimental if it is not controlled by regulation. Giving the example of Ranthambore National Park, Mr. Singh further said that the Forest Department of Rajasthan took an important step by creating a foundation for the development of the park. Today, Ranthambore is the richest park in India and the revenue generated by tourism is used for its upkeep.
Earlier, the Convener of the event, Mr. Ajay Singha welcomed the guests. The event was attended by wildlife enthusiasts and nature lovers from the city as well as from Delhi.