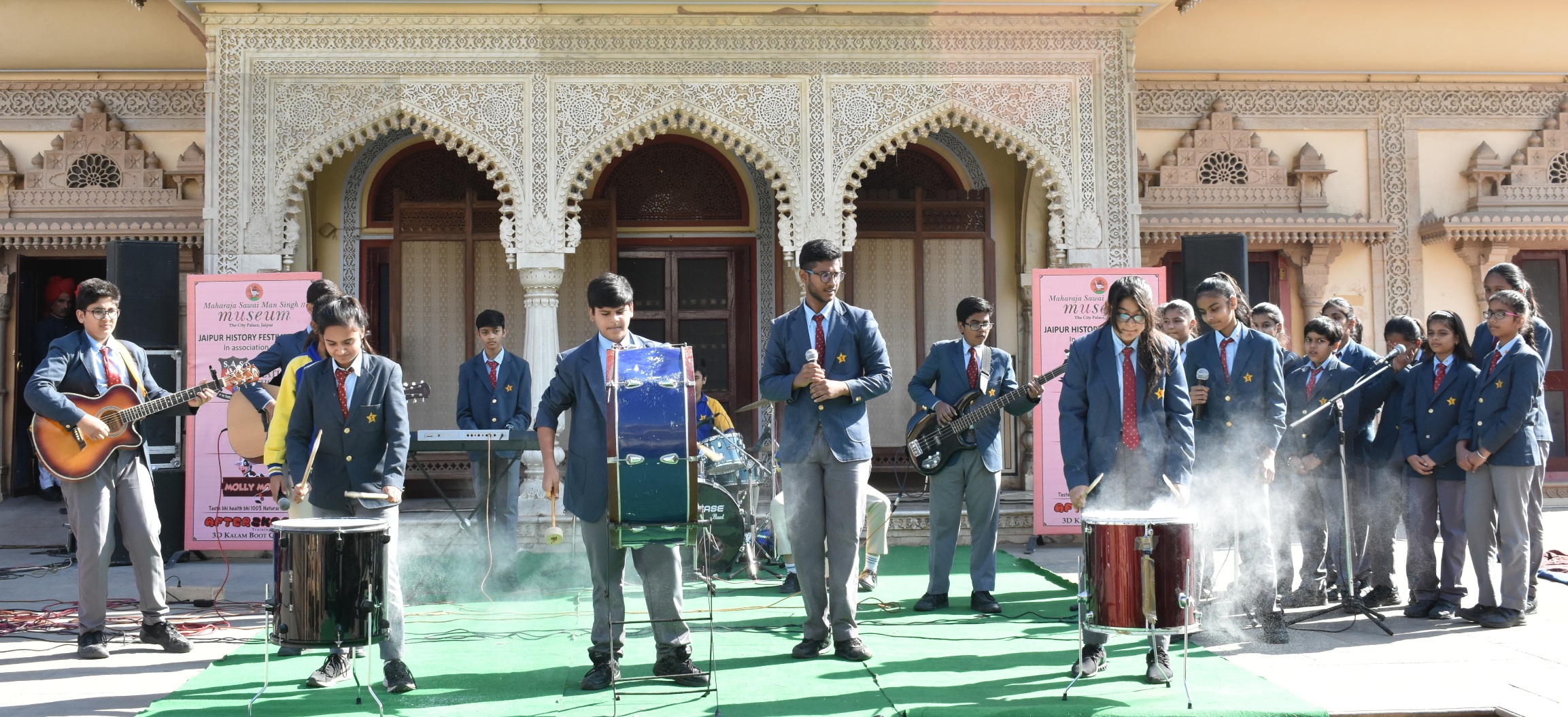 Press Release
The 4-day 'History Festival' concluded at City Palace with a colourful array of music, theatrical and dance performances by students from around 30 schools. The festival was organised by Maharaja Sawai Man Singh II Museum.
The programme began with 'Saraswati Vandana' by visually impaired children from Jaipur based NGO, 'We Are Able'. Following this, 'Shiv Stuti' was presented by the Palace School. Historical characters of 'Duryodhan' and 'Shakuni' from the Indian epic Mahabharata was presented by Cambridge Court High School and S.V Public School respectively.
The programme commenced with dramatized life stories of Lord Karan and Lord Krishna by MPS Pratap Nagar. This was followed by a dance drama on Maharana Pratap called 'Medieval India'. The performance also featured 'Tandav' and 'Jai Ho Rajasthan' dances. After which, the students of Shanti Asiatic School performed 'Mohenjodaro'. The audience was filled with euphoria as they witnessed the children of Disha who danced to well-known Bollywood song 'Itni Si Hasi' from the movie Barfi.
The programme witnessed an enthusiastic conclusion with an interactive 'Song of Freedom' by the students of Shanti Asiatic School. The children pumped up the audience with their gusto as they came down to the audience while jamming to 'Wavin' Flag' by K'naan.
The festival will return next year in December this time focused on History and Geography.