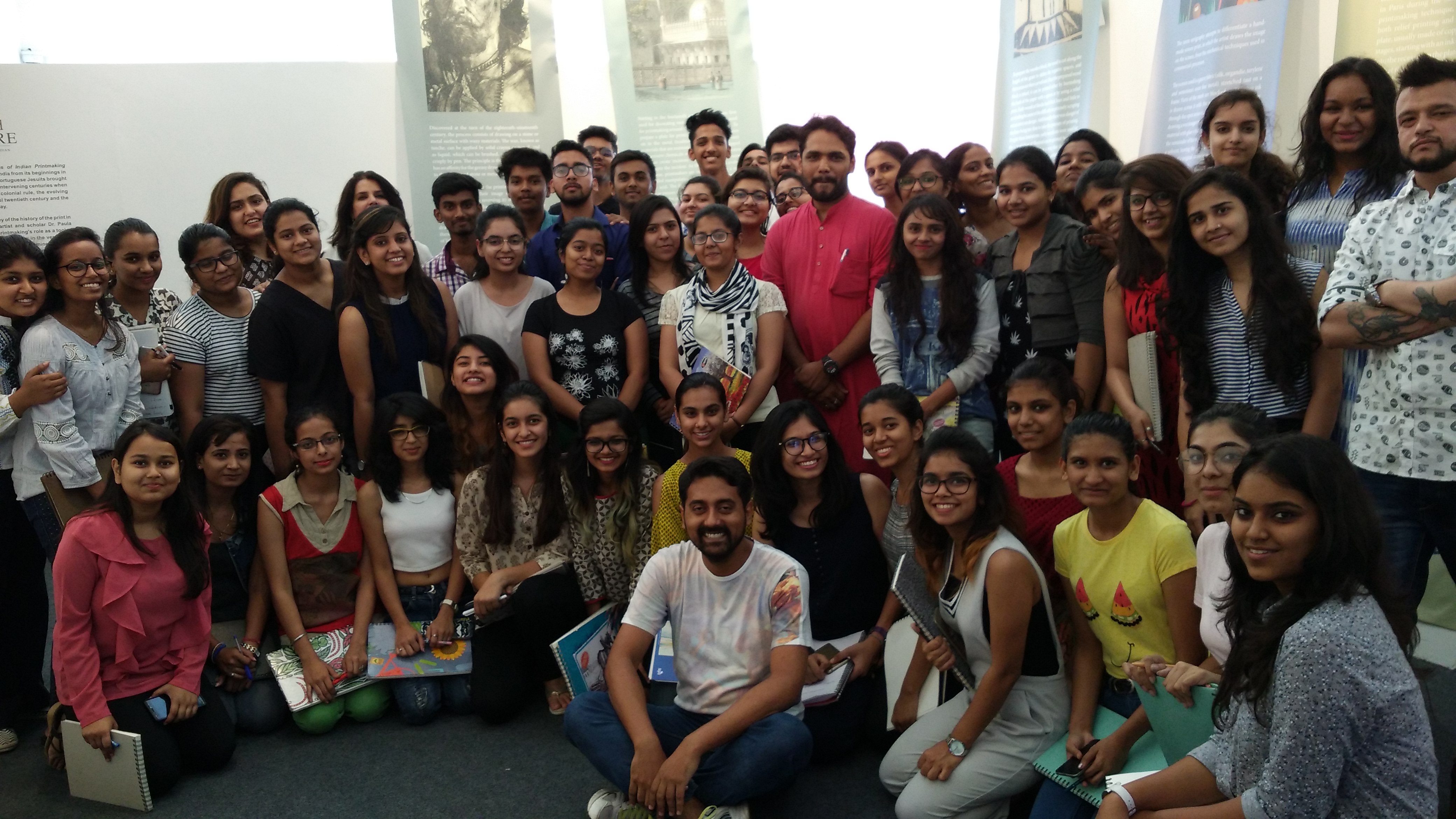 Press Release 
Outreach Programme of JKK

As a part of the outreach programme of Jawahar Kala Kendra (JKK), 50 first year students of Jaipur's Pearl Academy of Design visited the Print Art Exhibitions.  A curatorial walkthrough of the three ongoing exhibitions — The Printed Picture', 'Khel' and 'Prints from Rajasthan' was conducted for the students.
The design students were given an insight into the history of print making, the different techniques of print making as well as specific print arts from the state of Rajasthan. The walk concluded with a game of treasure hunt wherein different teams of students were given a clue to find out a particular display in the exhibition. The initiative is an attempt to provide students with the opportunity to understand the history of Print Art in India and abroad.
In the coming days, second and third year students of Pearl Academy as well as children from Seedling Public School, Bharatiya Vidya Bhavan Vidyashram, Jayshree Periwal International School, among others will be visiting the exhibitions. All schools and colleges of the city are welcome to be a part of the Outreach Programme.